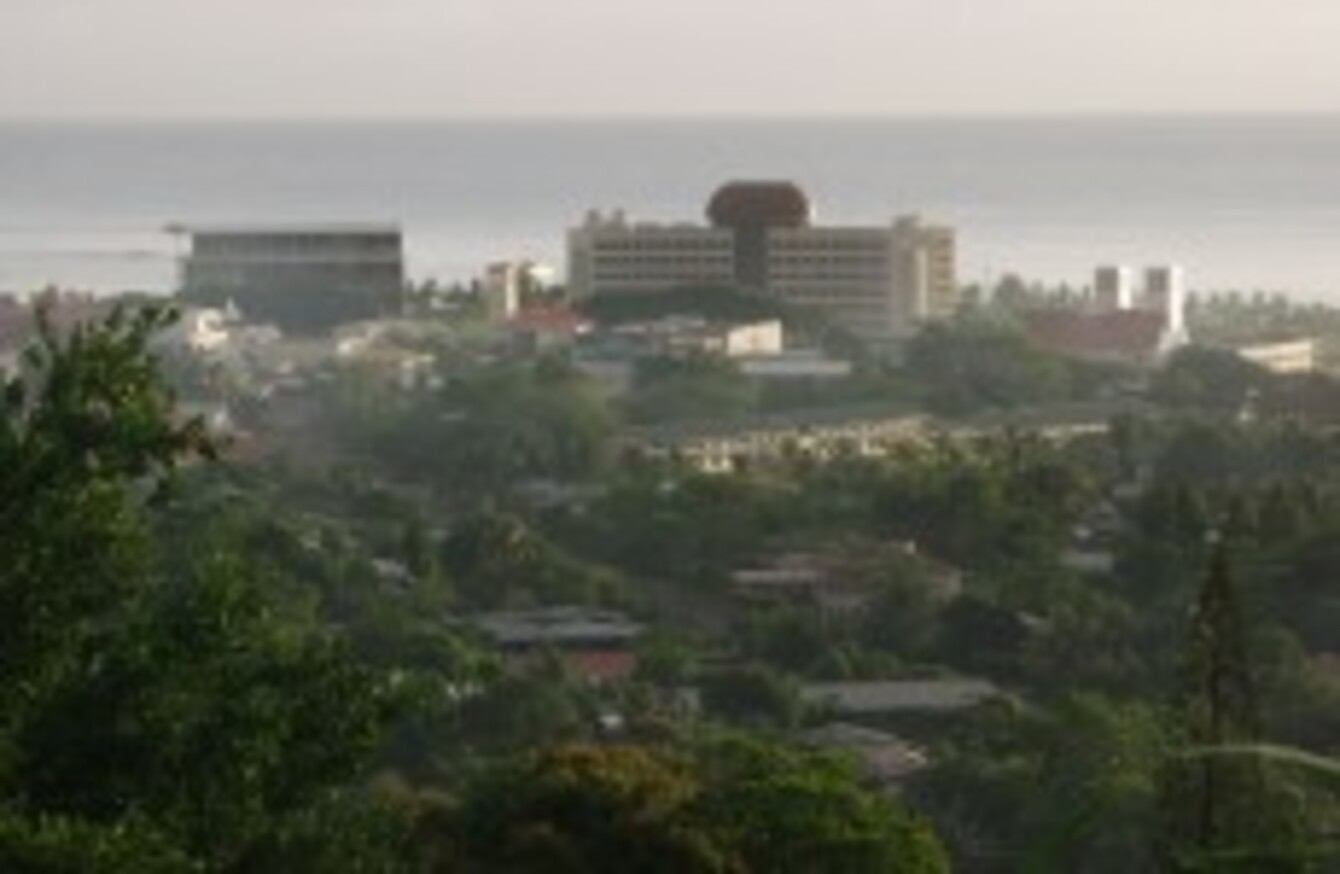 Samoa's capital Apia
Image: Wikicommons
Samoa's capital Apia
Image: Wikicommons
THE TINY PACIFIC island of Samoa is to skip a whole day tomorrow as it looks to bring its timezone into line with its main trading partners in the region.
There will be no need for a flux capacitor or anything like that though. Instead, at the stroke of midnight on 29 December i.e. tonight, the time will leap forward to Saturday, 31 December or New Year' Eve.
For Samoans, and islanders on Tokelau, Friday 30 December 2011 will simply never exist.
Why? Well 119 years ago Samoa switched its timezone to align it more closely with nearby American Samoa and to assist in its trading with US states like California which were, at the time, the nation's main trading partners.
But having now estabished much greater and closer trading relations with Australia and New Zealand, being a whole day behind them hasn't been easy for the island's 186,000 inhabitants.
"In doing business with New Zealand and Australia, we're losing out on two working days a week," Prime Minister Tuila'epa Sailele Malielegaoi explained in a statement.
While it's Friday here, it's Saturday in New Zealand, and when we're at church on Sunday, they're already conducting business in Sydney and Brisbane.
So, the Samoan government passed a law in June that will move Samoa west of the international date line, which separates one calendar day from the next and runs roughly north-to-south through the middle of the Pacific Ocean.
Under a government decree, all those scheduled to work on the non-existent Friday will be given full pay for the missed day of labour.
That hasn't gone down well with businesses who grumble about losing a day's takings while having to pay out a day's wages, the Belfast Telegraph reports.
The Christian Science Monitor notes that it is a sign of America's declining world influence as Samoa will more closely align its timezone with that of China whose trade with the island has gone from $13 million in 2006 to $70 million in 2010.
The time shift will be marked by the ringing of church bells across Samoa's two main islands, and prayer services in all the main churches of the devoutly Christian nation.
The New Zealand Herald says that work has already begun on changing maps, charts and atlases to show Samoa on the western side of the International Dateline, where it originally was before the switch 119 years ago.
- additional reporting from AP