NEED TO CATCH up? TheJournal.ie brings you a round up of today's news.
IRELAND
Source: Sam Boal/Photocall Ireland
INTERNATIONAL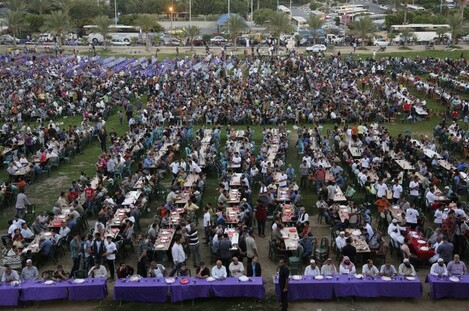 Palestinians waiting to break their dawn to dusk Ramadan fast in Gaza City Source: Adel Hana/AP/Press Association Images
#JAPAN: Recent studies have shown that half of all people in the country reported not having had sex in month prior to being asked. 
#GREECE: Greek Finance Minister Yanis Varoufakis has accused Greece's creditors of terrorism. 
#BOLIVIA: A town in the South American country has banned alcohol after a number of sexual assaults. 
INNOVATION
Apparently you don't have to worry about computers coming along and taking your job – and here's why. [TechCrunch.com]
PARTING SHOT
Design graduate Paulina Lenoir believes he has found a way to make people slow down in their modern, frantic lives… by making them wear really big shoes. [DeZeen]
Get our daily news round up