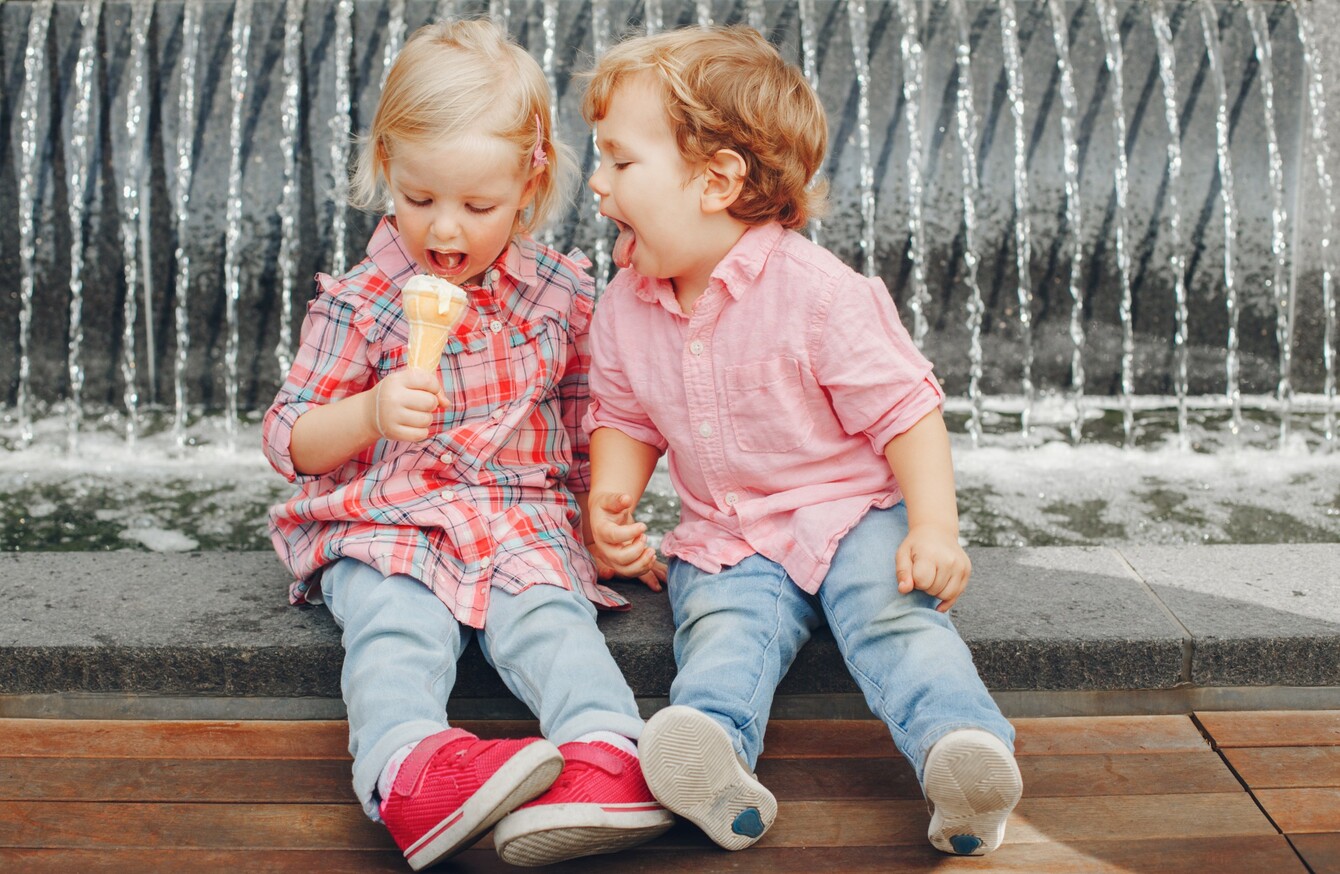 Image: Shutterstock
Image: Shutterstock
EACH WEEK, WE hear from a reader who can't figure out what to do about a tricky parenting situation. To get a balanced take on the dilemma, we ask Irish parenting experts to weigh in.
From choosing whether to push toilet training to allowing a baby to 'cry it out', being a parent involves decision after decision – and a whole lot of questioning yourself.
This week, one parent is conflicted over how to address her daughter's reluctance to share – and whether she's being unreasonable by hoping the problem will solve itself.
Have a parenting dilemma you're struggling with? Let us know anonymously here and we'll share it with our panel of experts. 
This week's dilemma
 My three-year-old daughter absolutely hates sharing. She used to be fine, but once she started preschool she hasn't wanted to share anything. I think it's because there are so many kids in there who grab/take toys from each other – so now she won't share with any child. 
It's really hard when we're on a playdate because she'll start screaming if a child takes her toy and since I'm having no success in getting her to share, I don't see the point in fighting it. She calms down once she has it back, but I feel like I look like a bad mum for giving in. Am I being unreasonable by not addressing this? 
What the experts have to say…
You're being a bit unreasonable. Not addressing this won't necessarily make her life any easier, and is just temporarily avoiding the inevitable as it will at some point be a skill that will have to be supported. Sharing is something most children need support with at some point – it's a totally normal concept to find difficult.
Not being able to share in the long run will essentially affect her relationships, especially in preschool as you won't be there to assist or defend her. Social skills like this are best practiced at home through role play and in a natural setting. Initially, so she can be successful, use less preferred toys and activities to teach the expectation involved with the concept of sharing. When the expectation is clearer, she may be less confused and, in turn, less frustrated with sharing. Good luck.
 - Deirdre Holland Hannon, Behaviour Specialist at @deehollhan.
It's unreasonable not to help your daughter with this. At your daughter's age, sharing is not a natural skill. Children can be trained into the appearance of sharing via modelling and praise. For example, by saying "well done" when she shares and telling her she is being kind. You can share things yourself, and enable her to witness you doing that.
The other alternative is to manage the public exposure of the behaviour. For example, you can minimise the length of time of play dates or bring a special toy that you agree in advance won't be shared. It's also useful to talk about things before the play date and to maybe introduce the concrete concept of "turns", rather than the abstract concept of "sharing".
It might also be useful to ask yourself what your daughter is trying to communicate to you. Maybe starting playschool has made her feel differently about her sense of self and her sense of security? Maybe holding onto toys is the solution not the problem? As children grow older they do want to share more, so even if you do nothing, it will change!
- Krysia Lynch, Maternity Care Expert at Krysia.ie. 
So what's the final tally? Is this reader being unreasonable?
Yes – 2
No – 0
Have a parenting question you want answered? Let us know anonymously in our survey here or email us on family@thejournal.ie and we'll put it to the experts.