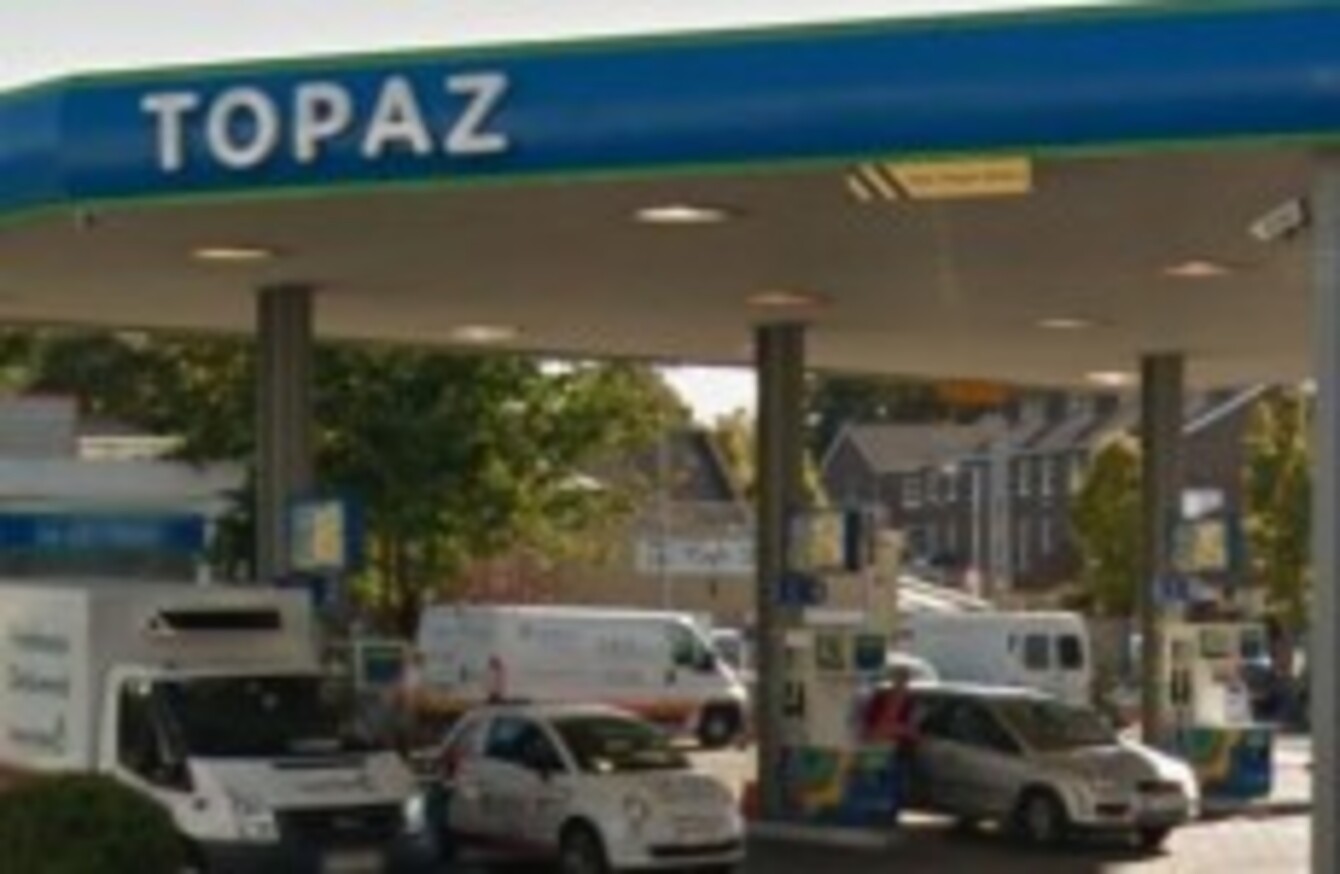 Image: Google Maps
Image: Google Maps
Updated 9.40pm
TOPAZ, THE SERVICE Station chain owned by Denis O'Brien, has had its takeover bid for Esso approved by the Competition and Consumer Protection Commission (CCPC).
The exact figure behind the deal is not yet known, although it had previously been mooted to be in the region of €70 million.
The takeover has been expected since December of last year when Topaz confirmed they were poised to complete the transaction. Its completion will see Topaz owning roughly 30 % of the motor fuels market here.
At present, the Exxon Mobil-owned Esso business owns 38 service stations across the country.
As part of the deal the CCPC has directed that Topaz must dispose of three of those service stations.
According to Topaz, the deal will see the brand employ 2,000 people across Ireland with service stations under their banner to be seen in all 32 counties on the island.
Its turnover is expected to be roughly €3.5 billion.
"In just 10 years Topaz has successfully taken on and bought out the Irish retail businesses of three of the largest oil companies in the world (Shell, Statoil and now Esso) to create a truly significant and innovative Irish business and a major Irish employer," Topaz CEO Emmet O'Neill said in a statement welcoming the deal.
This deal adds real substance to our operations here. It will bring our employee numbers in Ireland to 2,000 and we believe there is real scope to develop this business further.
The further development O'Neill is speaking of includes the deal announced last week which will see 40 Eddie Rockets burger restaurants open on Topaz forecourts by the end of 2016.
The chair of the CCPC, Isolde Goggin, said: "Our role in reviewing mergers and acquisitions is to ensure that they do not substantially lessen competition in any market for goods or services in the state."
Goggin added that she was confident the CCPC had "safeguarded competition, both for consumers and for other businesses in this important sector".
Additional reporting by Catherine Healy