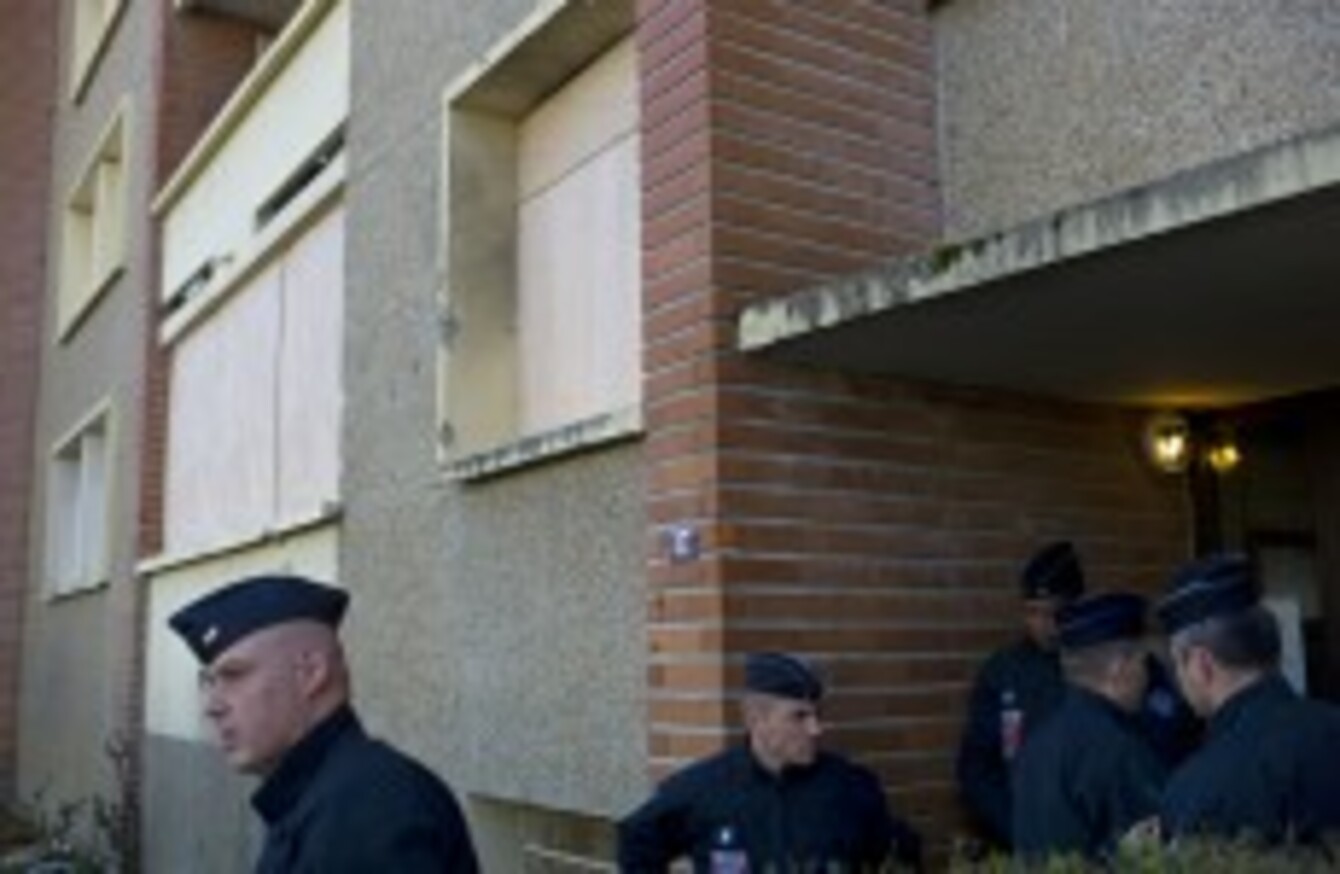 French police officers outside Mohamed Merah's apartment building in Toulouse on Friday
Image: AP Photo/Thibault Camus
French police officers outside Mohamed Merah's apartment building in Toulouse on Friday
Image: AP Photo/Thibault Camus
FRENCH POLICE HAVE this evening  filed preliminary murder and terrorism charges against the brother of Toulouse gunman Mohamed Merah.
The Associated Press reports that 29-year-old Abdelkader Merah is suspected of complicity to murder and theft and involvement in a terrorist enterprise.
Preliminary charges under French law gives authorities more time to investigate while at the same time indicating there is strong reason to suspect a crime was committed.
Merah's mother was also questioned but was released yesterday.
Abdelkader Merah was transferred to French police's anti-terrorist headquarters in Paris yesterday as the investigation continued into the killings.
Mohamed Merah killed seven people, including a rabbi, three children at a Jewish school, and three French soldiers, before dying during a stand-off with police at his flat on Thursday.
Separately, a teacher in France who allegedly asked pupils to observe a one minute silence for the Toulouse gunman has been suspended.
Students at the school in Rouen in northern France walked out after the teacher called Mohamed Merah "a victim," the BBC reports.
The teacher is also reported to have told students that Merah's links to terror group al-Qaeda had been fabricated as part of a plot by the media and French president Nicolas Sarkozy.
- Additional reporting by The Associated Press