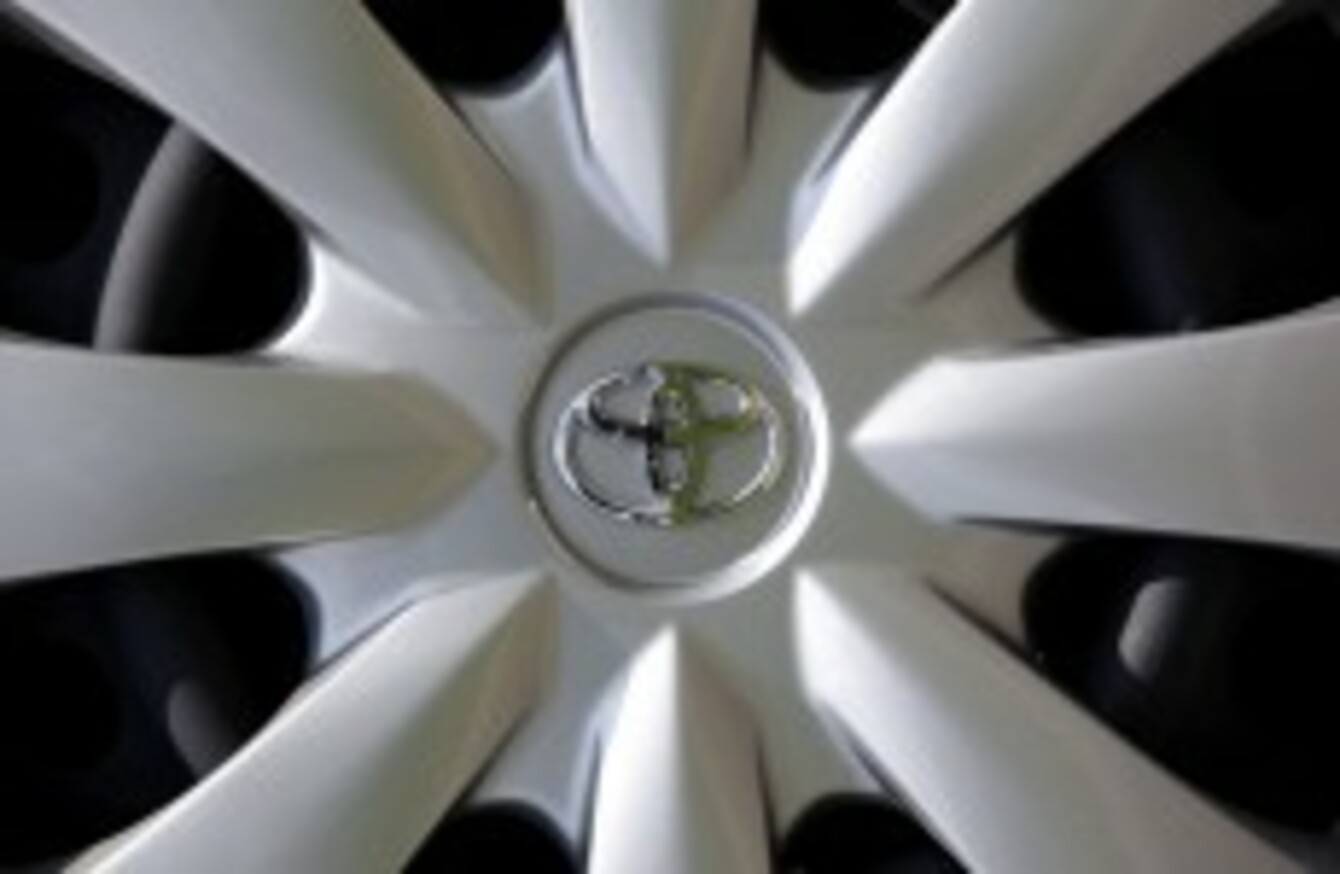 Image: Carolyn Kaster/AP/Press Association Images
Image: Carolyn Kaster/AP/Press Association Images
TOYOTA HAS ANNOUNCED a recall of over 36,000 of its cars in Ireland as part of a global recall involving some 7.4 million vehicles.
A fault with electric windows has been identified as the reason for the recall which amounts to more vehicles than the car maker sold worldwide in its financial year to March.
"There is a defect in the driver's side power-window switch, which can cause earlier wear in the switch and lead to it malfunctioning," a Tokyo-based company spokeswoman told AFP.
"There is another concern that commercially-offered lubricant used to smooth the switch's movement can cause it to erode," she added.
The automaker said it first became aware of the glitch in 2008, but was unable to determine the cause until now.
The problem centres on a switch for the front seat passenger window that can stick or fail to work which could lead to the switch melting and fire in the worst case if a lubricant, such as oil, is applied in trying to release the switch.
In Ireland the recall involves 9,232 of its Yaris models, 10,357 Auris, 14,112 Corolla and 2,392 RAV 4 vehicles that were made between September 2006 and December 2008.
'Damage control'
The firm's Irish operation said that it is currently seeking the details of curent owners from the government database and says it will contact owners directly to arrange for the issue to be addressed with a measure that will take an hour.
About 2.47 million vehicles will be recalled from the United States, where at least one case of smoke coming from a window switch was recorded.
Another 2.8 million cars will be recalled from Europe and China while the remainder were from around the world including Japan, Canada, Australia and the Middle East, she said.
Worldwide,the affected vehicles with model years running from 2005 to 2010 include the Corolla, Camry, RAV4 sport utility vehicles, the Matrix hatchback, Vitz and Yaris subcompacts, the Scion xA and xD models, the Highlander and Sequoia SUVs and the Tundra pick-up truck.
Toyota was once lauded for its safety standards but has been forced into damage control in recent years after recalling millions of vehicles over defects.
Two months ago, it added two models to a controversial 2009 recall launched after floor mats became trapped under the accelerator and were linked to accidents that allegedly caused dozens of deaths.
Toyota's mishandling of the initial problem and other reports of sudden, unintended acceleration led to the recall of more than 12 million vehicles worldwide, a US congressional probe, more than $50 million in fines from US regulators and public apologies by its chief.
- with reporting from AFP