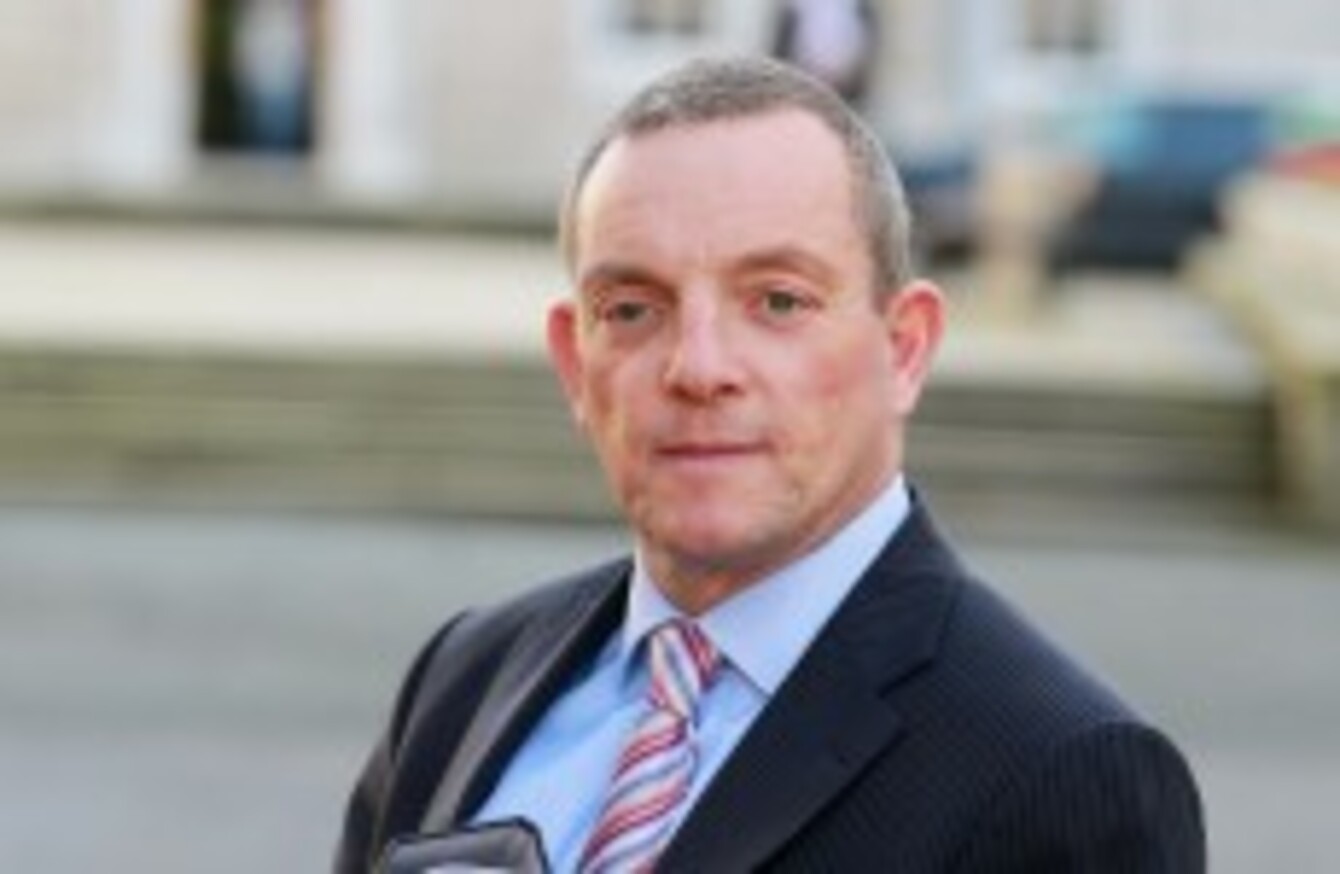 Fine Gael TD Jerry Buttimer
Image: Wanderley Massafelli/Photocall Ireland
Fine Gael TD Jerry Buttimer
Image: Wanderley Massafelli/Photocall Ireland
HEALTH PROFESSIONALS MUST be trained to deal with the needs of transgender people, Deputy Jerry Buttimer has said.
The Fine Gael Cork South Central Deputy and Chair of the Fine Gael LGBT Group made the comment while speaking today at the Transgender Healthcare Seminar, Transaction 3, in Waterford City.
Healthcare pathways
Buttimer said:
There is a real need to develop healthcare pathways for transgender people in Ireland to ensure that they are receiving the care and attention that is needed. This presents a new challenge for our health services and for our medical professionals who are working hard to ensure that adequate systems and training are put in place.
He noted that the HSE Transgender Health Advisory Group in particular is working to develop resources for healthcare providers and to provide training to professionals on the issue.
In 2012, the working group carried out a survey of health and social care professionals which showed that, 41 per cent of respondents described their knowledge of transgender health issues as poor or non-existent, with just 19 per cent having a good or expert level of knowledge.
While 32 per cent had provided treatment to a transgender person, only 10 per cent had ever had any training on the issues involved.
Buttimer said that allowing a situation like this to continue "is not only unfair to the transgender person being treated, it is unsafe practice and puts the medical professional in a very difficult position".
The TD concluded that he looks forward "to the day when we have full equality, comprehensive healthcare and when we see transgender elected representatives in Ireland".
Conference
One of the conference's organisers, Vanessa Lacey, told TheJournal.ie that the event was a groundbreaking one, and was attended by 138 people, a quarter of whom were from the Health Service Executive.
"Our objectives were to upskill service providers and give them the information that they need to upskill themselves," she said. The conference included experts from a range of countries.
Lacey said that the organisers were delighted to have Buttimer present at the conference, and that he had invited TENI, the Transgender Equality Network Ireland, to speak to the Oireachtas Committee on Health and Children, which he chairs.
We need to up the game where GPs are getting trained, where mental health professionals are getting trained. We will provide the training. This was a foundation event and after this will come the training.
The conference itself was filmed and will be used for training purposes. Among the attendees was Philip Crowley, National Director, Quality & Patient Safety at the HSE. "To even just have someone of Dr Crowley's stature there sends out a very big message to HSE workers and service providers," said Lacey.
The event was organised by a local Waterford group, Transgender South East, who Lacey volunteers with, in collaboration with TENI and the HSE.
One of the main funders was the Waterford Area Partnership. "It was an amazing day," said Lacey.