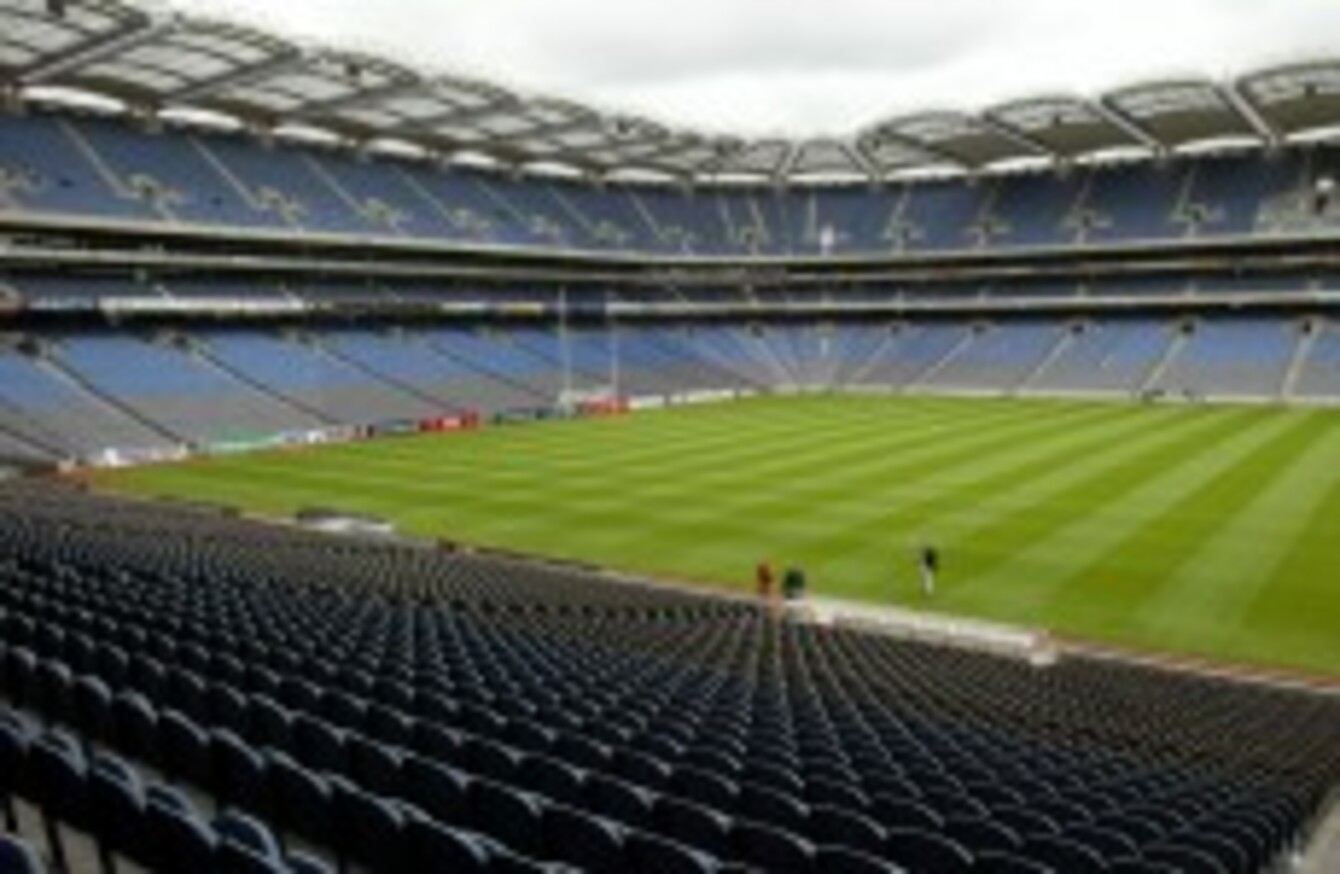 Croke Park Stadium.
Image: Gareth Chaney/Photocall Ireland!
Croke Park Stadium.
Image: Gareth Chaney/Photocall Ireland!
THE TRIAL OF a Dublin man charged with the alleged sexual assault of two teenage girls is to begin on 23 May.
The 50-year-old accused is facing a total of 50 charges under the Child Trafficking and Pornography Act, 1998 dating as far back as 15 March 2007.
Seven of the charges relate to alleged sexual acts with a child under the age of 17 on dates in 2011.
Three charges of sexual assault against the same female in 2007 were also detailed, including alleged sexual assaults at a Dublin airport hotel carpark, Croke Park and a location in Letterkenny.
Child exploitation 
The remaining forty charges relate to child exploitation.
It is alleged that on a date unknown between 1 December 2008 and 21 March 2011, the accused sexually exploited a child by inviting, inducing or coercing her to engage in the production of child pornography.
Another charge alleges that in March 2011, the accused invited, induced or coerced a child to engage or participate in a sexual indecent or obscene act.
Minor amendments were made to the charges at the request of the prosecution, with the defence stating they had no objections.
Appearing before the Dublin District Court at the Criminal Courts of Justice this morning, the accused heard from a state solicitor for the DPP, who said that the book of evidence was ready to be served on the defendant.
Following representations from the accused's solicitor Michael Hennessy, Judge Cormac Dunne warned the media that any identifiable facts about the man being reported would be in contravention with Section 8 of the Criminal Law (Rape) Act, 1981, which states that after "a person is charged with a rape offence no matter likely to lead members of the public to identify him as the person against whom the charge is made shall be published in a written publication available to the public or be broadcast…"
"Section 8 must be respected unconditionally," said Judge Cormac, adding that the warning to the media had clearly been made.
The judge also amended the accused's bail condtions, reducing them to two weekly sign-ons at Ballymun Garda Station.
Free legal aid was granted, with no objections from the gardaí.
The accused's trial date is set for 23 May in Court Room 5 at 10.30am.