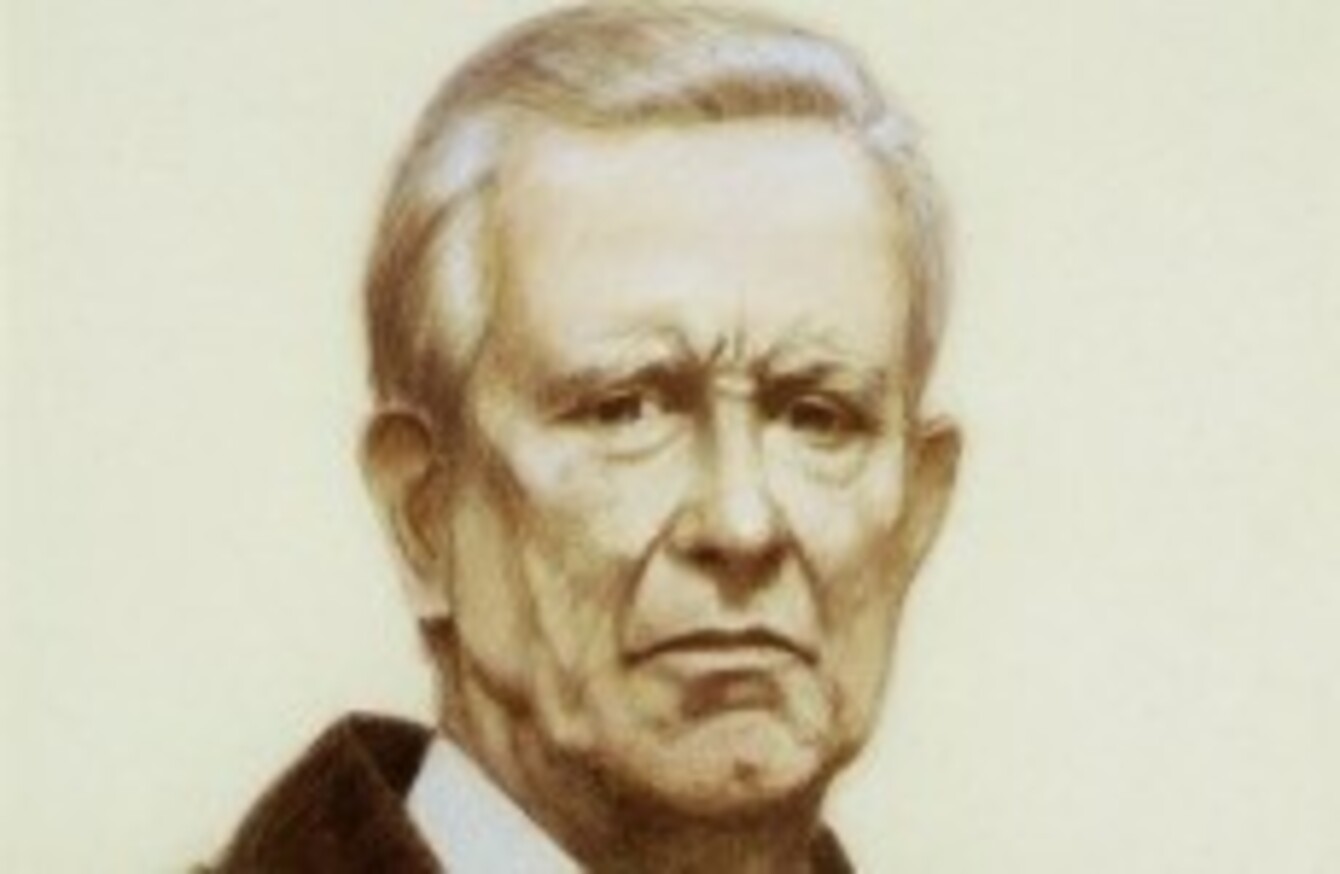 Portrait of Pádraig Faulkner, the former ceann comhairle of the Dáil.
Image: Oireachtas website
Portrait of Pádraig Faulkner, the former ceann comhairle of the Dáil.
Image: Oireachtas website
THE FORMER CEANN comhairle and Fianna Fáil minister Pádraig Faulkner has died. He was 94.
Considered an influential figure within the party for some three decades, he represented the constituency of Louth from 1957 to 1987 serving in a number of ministries before becoming ceann comhairle in 1980.
Under taoiseach Seán Lemass Faulkner was appointed as a Minister of State for the Gaeltacht in 1965, serving there for three years until Jack Lynch appointed him as the Minister for Lands and the Gaeltacht.
Between 1969 and 1973, he was Minister for Education before Fianna Fáil went out of government. When the party returned in 1977 he served as a Minister for Posts and Telegraphs, Minister for Transport and Power, and Minister for Defence.
He served as Ceann Comhairle for a year in the 21st Dáil between 1980 and 1981, remaining active in the Fianna Fáil party even after his retirement from public life.
Paying tribute to Faulkner, the current party leader Micheál Martin said: "As a long-serving and efficient Minister, Pádraig Faulkner made an undoubted contribution to the social and economic development of Ireland in the second half of the twentieth century.
"He was a passionate minister for education who placed an emphasis on delivering more teachers and providing better school transport.
"He also made the particularly far-sighted decision to proceed with the DART network which has immensely benefitted our capital city for nearly three decades."
President Michael D Higgins also paid tribute in a statement saying he had been saddened to learn of Faulkner's death.
"As a member of Dáil Éireann for thirty years, Padraig Faulkner was a faithful and dedicated public representative of the people of Louth and widely respected by his Oireachtas colleagues," he said.
"He served in a number of Ministerial posts and was elected to serve as Ceann Comhairle in 1980. He served on the Council of State, both as Ceann Comhairle and as an appointee of President Patick Hillery, after he had retired from active politics."
Current Ceann Comhairle Seán Barrett said that Faulkner had served "with distinction" in the Oireachtas for over 30 years.
He is survived by his wife Kitty, three sons, a daughter, and a number of grandchildren.