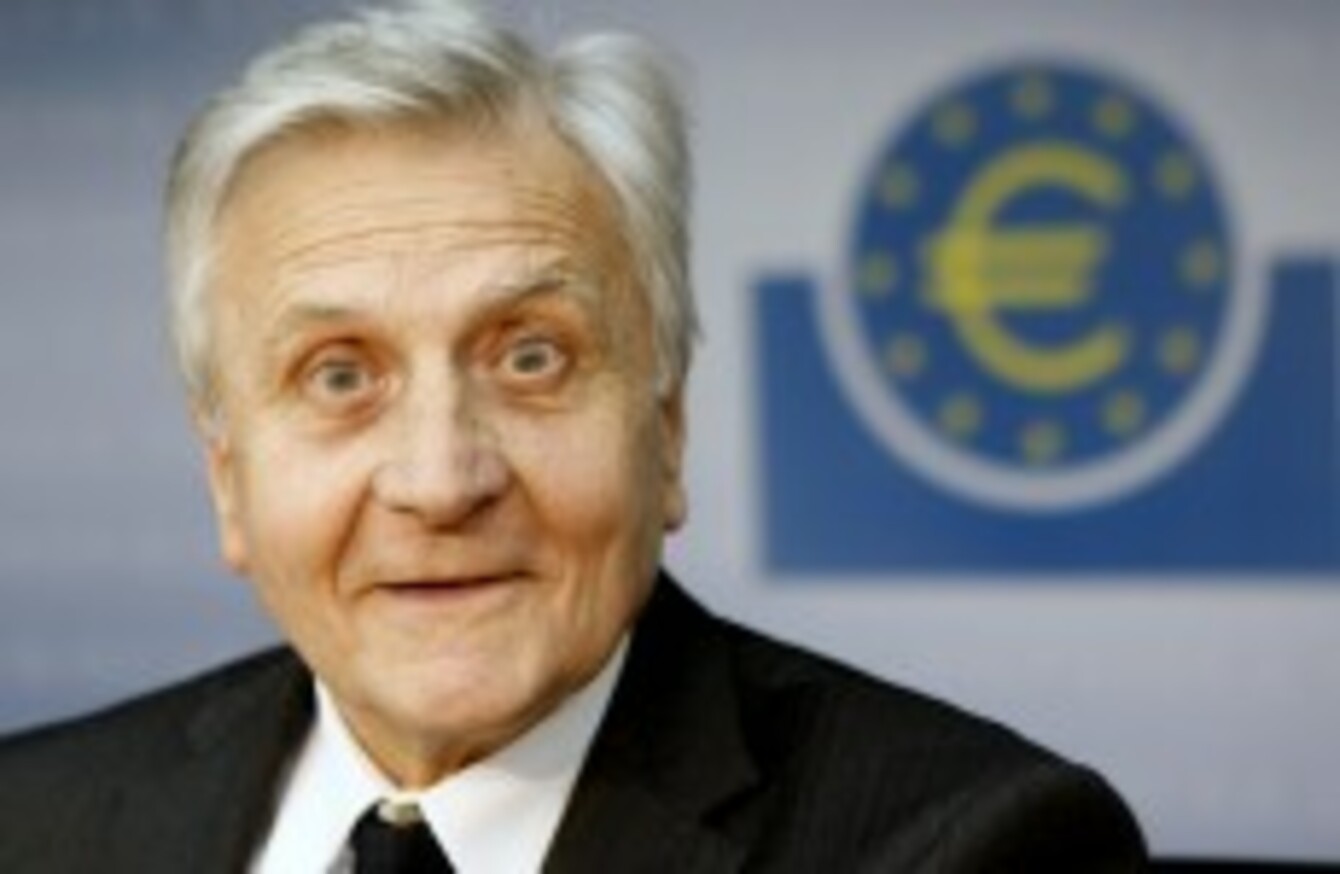 Image: Michael Probst/AP
Image: Michael Probst/AP
ECB PRESIDENT Jean-Claude Trichet has shared his belief that Ireland is on the road to economic recovery – saying the country is gaining further credibility.
Speaking in a press conference after the ECB left its main interest rates unchanged, Trichet told reporters that Ireland was a "following its path and has demonstrated a capacity" to implement the measures needed to regain its strength.
"When I look at Ireland I see a country which is gaining credibility regularly [...and is] increasing its creditworthiness," he said.
"We can do nothing but encourage Ireland in this path. Improving confidence is, per se, an element of growth activation – which is, of course, of extreme importance.
"Continuing in this direction is good for conditions in the country, confidence in the external side of the country, and for job creation."
Trichet also said he agreed with the position of Michael Noonan that senior bondholders in Anglo Irish Bank should share some of the burden for winding it down.
Interest rates unchanged
Earlier, Trichet had said that the ECB was lowering its projections for European economic growth for the coming year – and warned that growth could be at the lower end of the expected window.
Having previously expected Eurozone economic output as a whole to grow by 0.6-2.8 per cent next year, the ECB now believes that growth will be somewhere between 0.4-2.2 per cent, he said.
Trichet blamed the slow recovery on the Japanese earthquake in March, as well as ballooning oil prices, which had hurt general demand and manufacturing output.
Inflation across the bloc was likely to stand at between 1.2 and 2.2 per cent next year, he said – a relatively low level, significantly lower than had been previously anticipated.
A lower inflation rate usually brings with it a lower central bank independent rate – which is good news for Irish mortgage holders, who until recently were facing the prospect of even higher interest rates.
Today's meeting of the ECB's governing council is Trichet's second-last as President, and his last in Frankfurt: after next month's meeting in Berlin he will hand over the presidency to Italian central banker Mario Draghi.