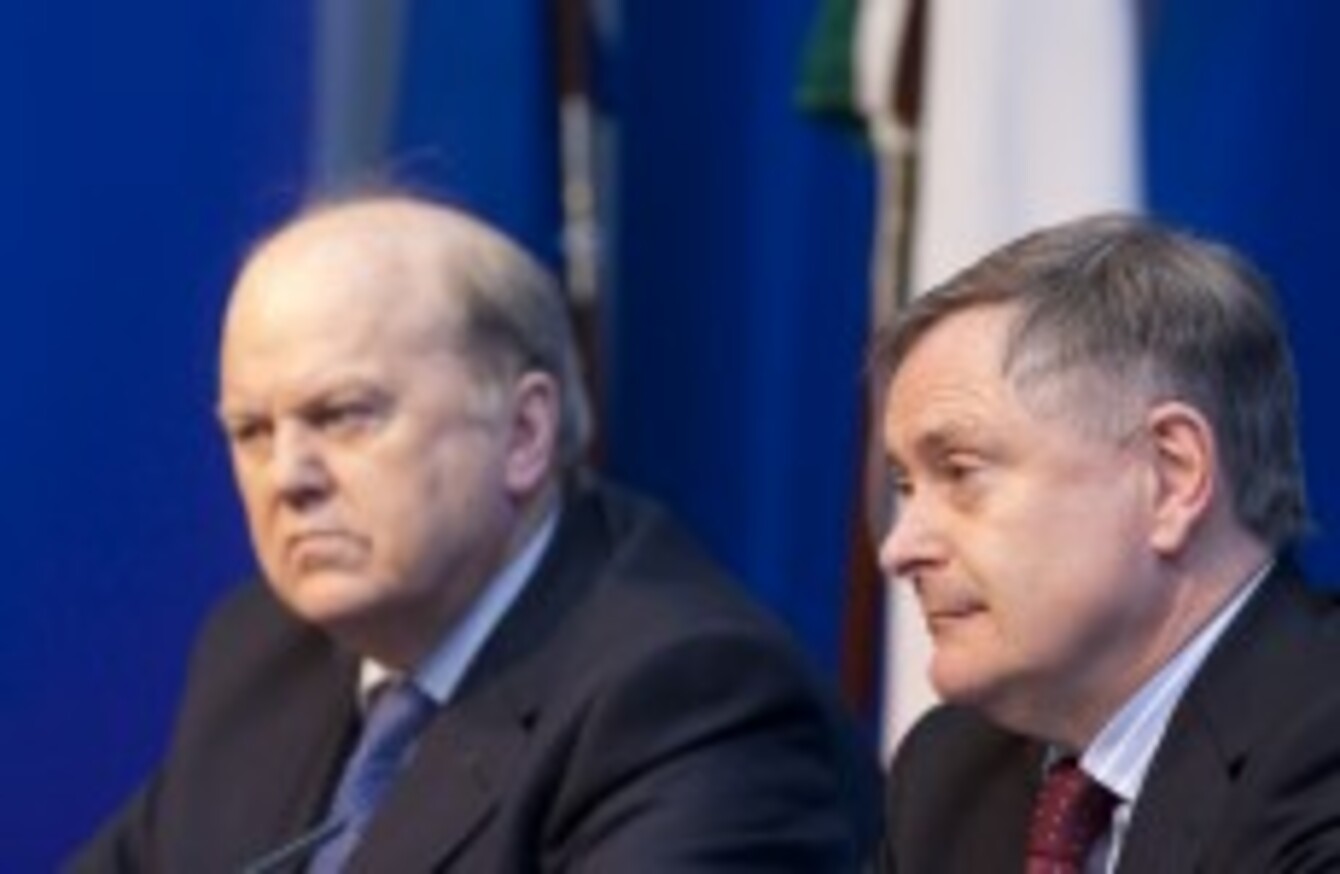 Image: Sam Boal/Photocall Ireland
Image: Sam Boal/Photocall Ireland
MINISTER FOR FINANCE Michael Noonan has said the latest Troika review was "very successful" as Ireland continues to meet its targets.
Speaking at a press conference Noonan said we have fulfilled 120 conditions of the program, now halfway through our EU-IMF bailout.
He said that he expects the country's debts to peak at about €117 or €118 billion next year.
However he said that while the country can sustain debts of about €117 billion, it is like "driving with the hand brake" on the country's growth prospects.
"The real test of success is getting back into the markets, we need a more sustainable debt position and need to be driving the deficit lower", he said.
Minister for Public Expenditure, Brendan Howlin said there is still a difficult journey ahead and the country must focus on ensuring that there is confidence and stimulus in the economy.
He also spoke of the daunting number of unemployed people in the country and said "the objective is to reduce this level and get a functioning economy again".