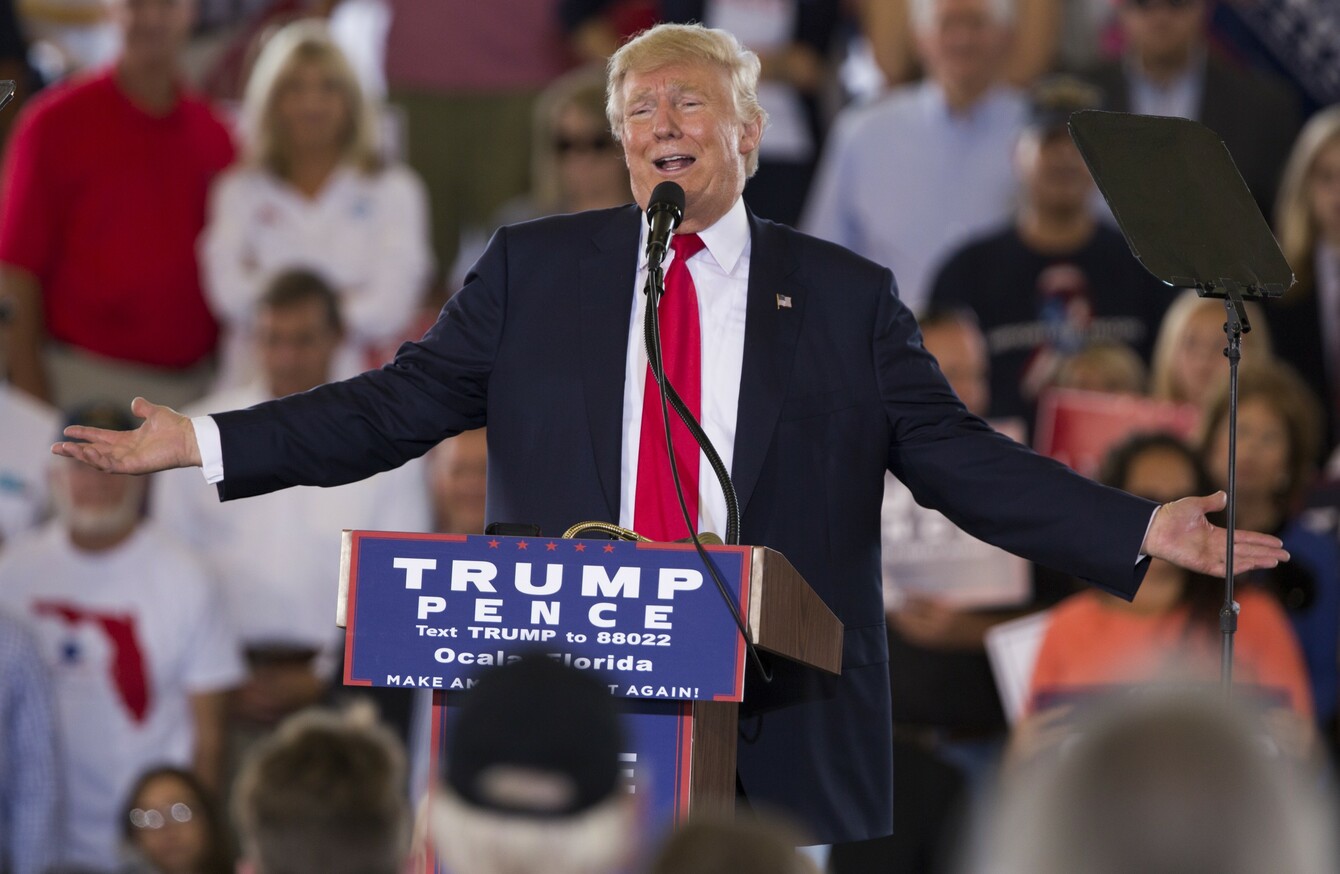 Image: Evan Vucci/PA
Image: Evan Vucci/PA
DONALD TRUMP IS not fit to work in his local shop never mind be US president, according to Barack Obama.
The current president is the latest to hit out against the Republican nominee in a week which saw Trump embroiled in yet more controversy.
Obama hit out at Trump during a political rally in North Carolina, saying his comments on women were "not right".
He said: "You don't have to be a husband or a father to hear what we heard just a few days ago and say, 'that's not right.' You just have to be a decent human being to say, 'that's not right.'"
Obama said Trump's latest comments about women are the final nail in the billionaire businessman's presidential coffin.
The guy says stuff nobody would find tolerable if you were applying to a job at 7/11.
"Trump doesn't have the temperament or the judgement or the knowledge or apparently the desire to obtain the knowledge or the basic honesty required to be president. That was true before we heard what he said about women."