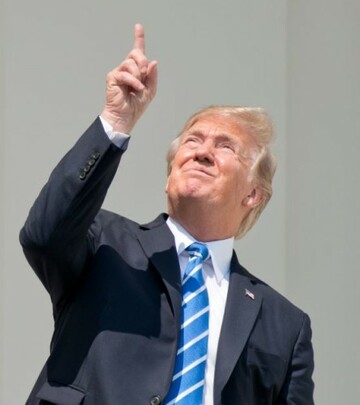 Trump points skywards as he looks at the eclipse yesterday Source: Sachs Ron/CNP/ABACA/ABACA/PA Images
SKYGAZERS ENJOYED A total eclipse yesterday – a rare event where the sun vanishes behind the moon.
The eclipse could be best viewed in the United States.
US President Donald Trump was among those to witness the event, taking it in with his family at the White House in Washington DC.
Source: CNN/Twitter
Video won't play? Click here.
Trump looked directly at the eclipse for a period, causing an aide to shout, 'Don't look'. He then donned protective glasses, as is recommended by experts to prevent eye damage.
Some people were quick to mock Trump after the incident.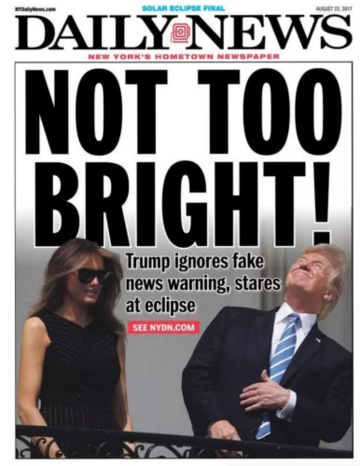 Source: New York Daily News
However, Fox News presenter Tucker Carlson – a vocal supporter of Trump – said it was "perhaps the most impressive thing any president's ever done".
Video won't play? Click here. 
In a tongue-in-cheek moment, Carlson added that the president looking at the sun without protective eyewear was "not a complete surprise".