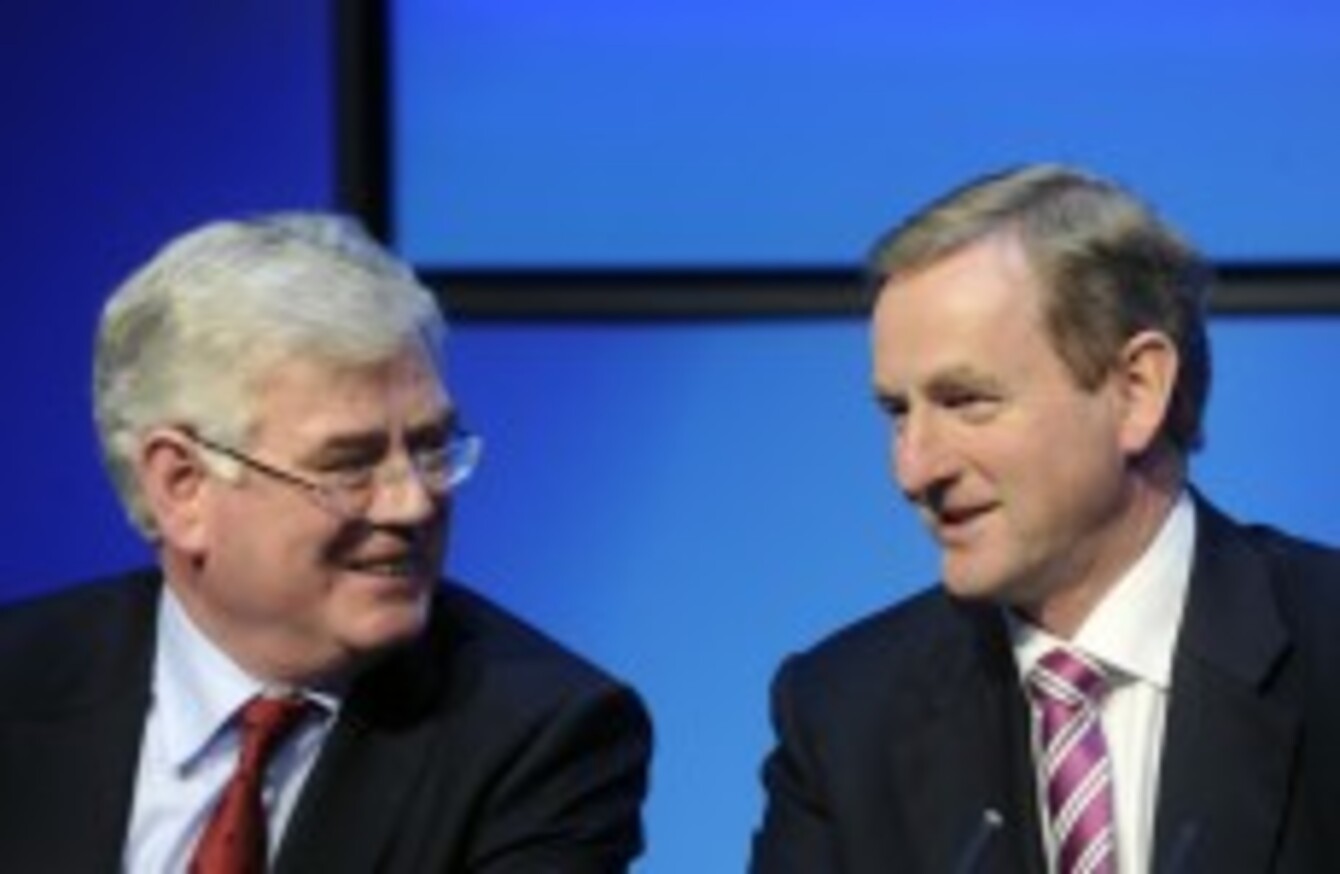 Image: Laura Hutton/Photocall Ireland
Image: Laura Hutton/Photocall Ireland
A NEW SURVEY has revealed that fewer than one in ten of the general public in Ireland believes that a business or government leaders will actually tell the truth when confronted with a difficult issue.
The 2013 Edelman Trust Barometer also found that both business and government in Ireland remain severly distrusted with only one third of people prepared to say they trust business and slightly less than a quarter trusting government.
The Edelman Trust Barometer is a global survey of trust in institutions across 26 countries and more than 31,000 people.
Highlights of the survey include:
Trust in government remained largely stable over the year after rising the previous year;
Banking at 15 per cent and financial services at 18 per cent remain the least trusted industry sectors in Ireland while the technology sector continues to be the most trusted with 64 per cent;
The primary reasons for the general population's lack of trust in business were found to be a combination of perceptions of corruption or fraud and the wrong incentives driving business decisions;
The primary reasons for people's lack of trust in government were found to be poor performance and incompetence;
Levels of trust in media of 45 per cent and NGOs of 63 per cent both rose by 10 percentage points in 2012 with media benefiting from a diversification of options and strong coverage of scandals;
Traditional media (newspapers and broadcast) at 51 per cent is the most trusted source of information in Ireland among the general public, followed by online search engines. Only one in four claim to trust social media.
Levels of trust in ethics and morality in Ireland are very low – people do not trust government or business leaders to tell the truth, make ethical decisions, solve social issues or regulate problem sectors;
Some 59 per cent of Irish people trust the European Union more than their own national government to manage the eurozone debt crisis. This contrasts with UK and Germany where more people (almost half) trust their national government.
Commenting on the results today, Edelman Ireland's Managing Director Mark Cahalane said: "Clearly past events and the continued difficult economic climate make conditions in Ireland more challenging than elsewhere. Despite this, low levels of trust in both business and government are particularly concerning at a time when trust levels in neighboring and peer countries have been recovering."
"Leaders in business and government must embrace the public's desire for transparency as well as listening to and acting on the concerns of their stakeholders," he added.
The survey found that Irish respondents were dissatisfied with the performance of banks in areas such as lending, pricing and the safeguarding of customers' personal information. The survey also found that 66 per cent of people believed that banks themselves were entirely to blame for a number high profile banking scandals during the year instead of external factors like regulation or the economy.