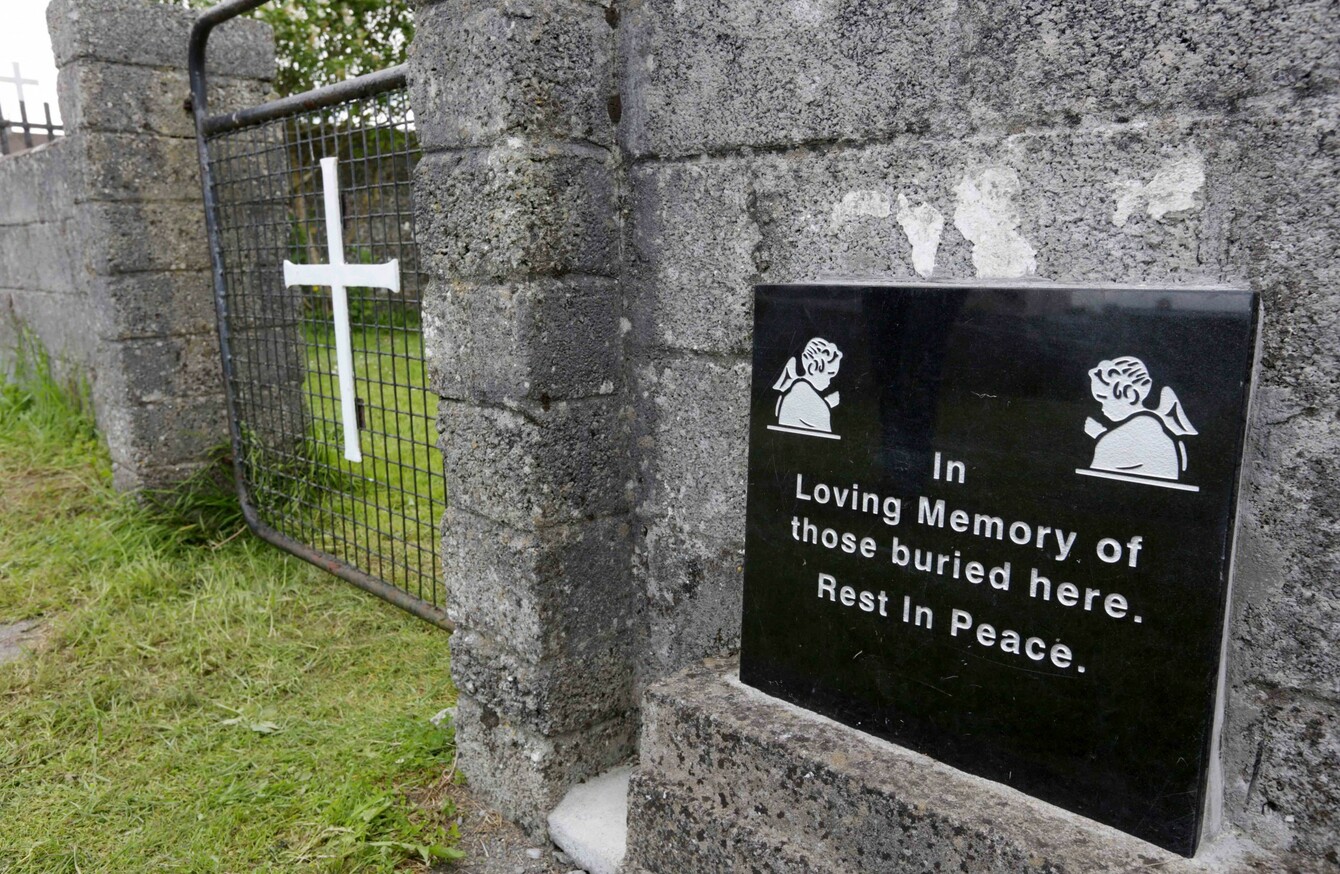 'Significant human remains' were discovered at the site in March.
Image: Laura Hutton/Rollingnews.ie
'Significant human remains' were discovered at the site in March.
Image: Laura Hutton/Rollingnews.ie
IT WILL BE extremely difficult to identify the individual remains discovered at the Tuam mother and baby home in Galway, as the remains of the babies are "commingled".
Providing its monthly update on developments in the Tuam investigation, the Department of Children said in a statement this evening that as the remains are intermingled with each other, it represents a "significant complication to individual identification".
Earlier this year, the commission of investigation into these homes found "significant human remains" in a structure which appeared to be "related to the treatment/containment of sewerage and/or wastewater".
Between 1925 and 1960, 796 children died at the Tuam mother and baby home.
Minister Katherine Zappone had indicated that a monthly update would be provided on the ongoing investigations at the site, the first of which was issued this evening.
The site at Tuam, the department said, has "unique and specific aspects" that mean that there are "currently no known comparative sites, nationally or internationally".
One the aspects that makes it so complex, it said, was this "commingling/intermixing of human remains". The statement added:
This is more acute in the case of juvenile human remains due to their fragile nature, compounded by the potentially significant quantities involved.
The unknown stability of the chamber in which the remains are in also poses a significant problem.
The department said: "The forensic excavation of a subsurface structure within an enclosed space leads to very specific health and safety considerations that must be negated if any proposed intrusive recovery works are undertaken at this site."
Due to these issues, "there is no clear national or international precedent to follow," it said.
At this point, four options are being considered to allow for a forensic investigation of the remains to take place, ranked from least to most intrusive.
The final technical report examining these options with regard to "feasibility, requirements, expected outcomes, timelines and estimated costs" will be delivered to Minister Zappone in September.
An Irish-based forensic archaeologist, a US-based forensic anthropologist and a UK-based forensic scientist have been enlisted to be part of the team that examines the burial site.
The minister said recently that she was considering broadening the terms of reference for the independent commission investigating mother and baby homes to "help to answer some of the questions which have been raised again in public debate".