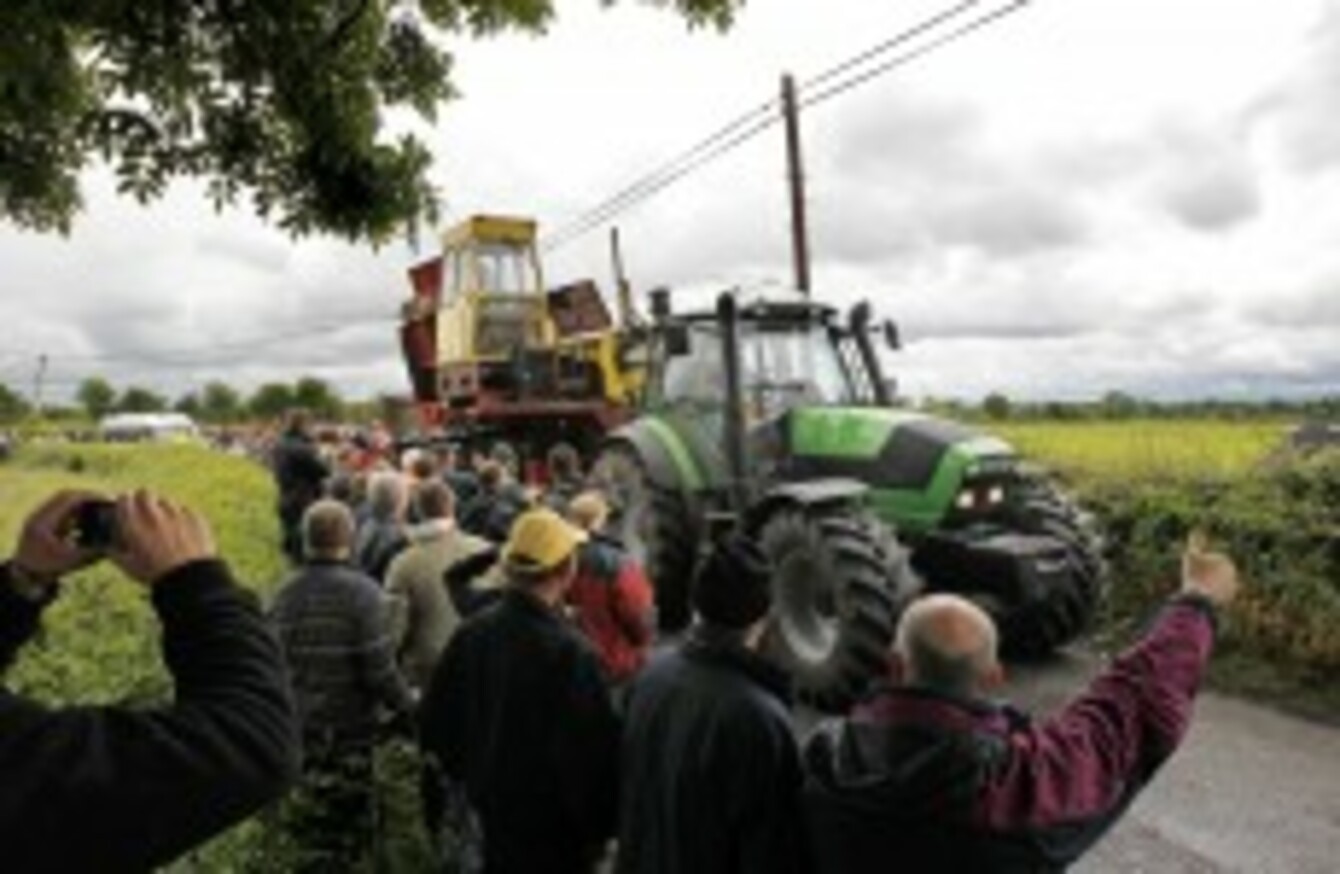 File photo of protestors at Clonmoylan Bog in Galway
Image: Julien Behal/PA Wire/Press Association Images
File photo of protestors at Clonmoylan Bog in Galway
Image: Julien Behal/PA Wire/Press Association Images
MINISTER JIMMY DEENIHAN has welcomed some 1,000 applications for compensation from turf cutters affected by the stoppage of turf cutting on 53 raised bog special areas of conservation.
Under the compensation scheme, affected turf cutters will receive €1,500 per year for 15 years. In addition affected turf cutters will be paid a "once off bonus" of €500 on the completion of a legal agreement with the Minister for Arts, Heritage and the Gaeltacht.
The total financial compensation package over the 15 years period amounts to €23,000, index linked and tax free.
More than 1,000 applications for compensation have now been processed and the department said the scheme has paid out more than €1.5 million to affected turf cutters this year.
Alternatively, turf cutters can choose to relocate to another non protected bog, if available, and opt for the financial compensation of a delivery of 15 tonnes of turf to their home while they wait for a bog to become available.
Over 2,300 applications for compensation in total have been made and the department said they are being processed as quickly as possible. 29 percent of applicants have sought relocation to another bog where they are permitted to cut their own turf and the remaining applications are for financial compensation.
Minister Deenihan commented: "The majority of affected turf cutters have worked with us, and I want to pay tribute to those who are engaging with my department to access either financial compensation or an alternative location where they can continue to cut turf legally."
Deenihan said there was still a lot of work to do and an entire national plan for the long term approach to the 53 protected raised bogs is to be developed. He said:
As I have consistently said, by working together to implement the Irish and European law that protects the 53 special raised bogs we can arrive at a point where these unique habitats are preserved whilst ensuring that turf cutters have financial compensation, or turf, or an alternative location to cut.
Speaking to TheJournal.ie, Chairman of the Turf Cutters and Contractors Association (TCCA) Michael Fitzmaurice said for them the dispute was not about money.
"The Minister needs to get it into his skull that not everything is about money," Fitzmaurice said. "If people want to take the money that's fine, but we want to preserve the right for people to cut their own turf on their own land."
Fitzmaurice said turf cutters want to continue with their tradition and while some people have been relocated to unprotected bogs, he said the government was "stuck in first gear".
"We will be ready to move when there are enough relocation bogs ready but until then we will continue to cut turf; we will defend ourselves to the limit," he said.