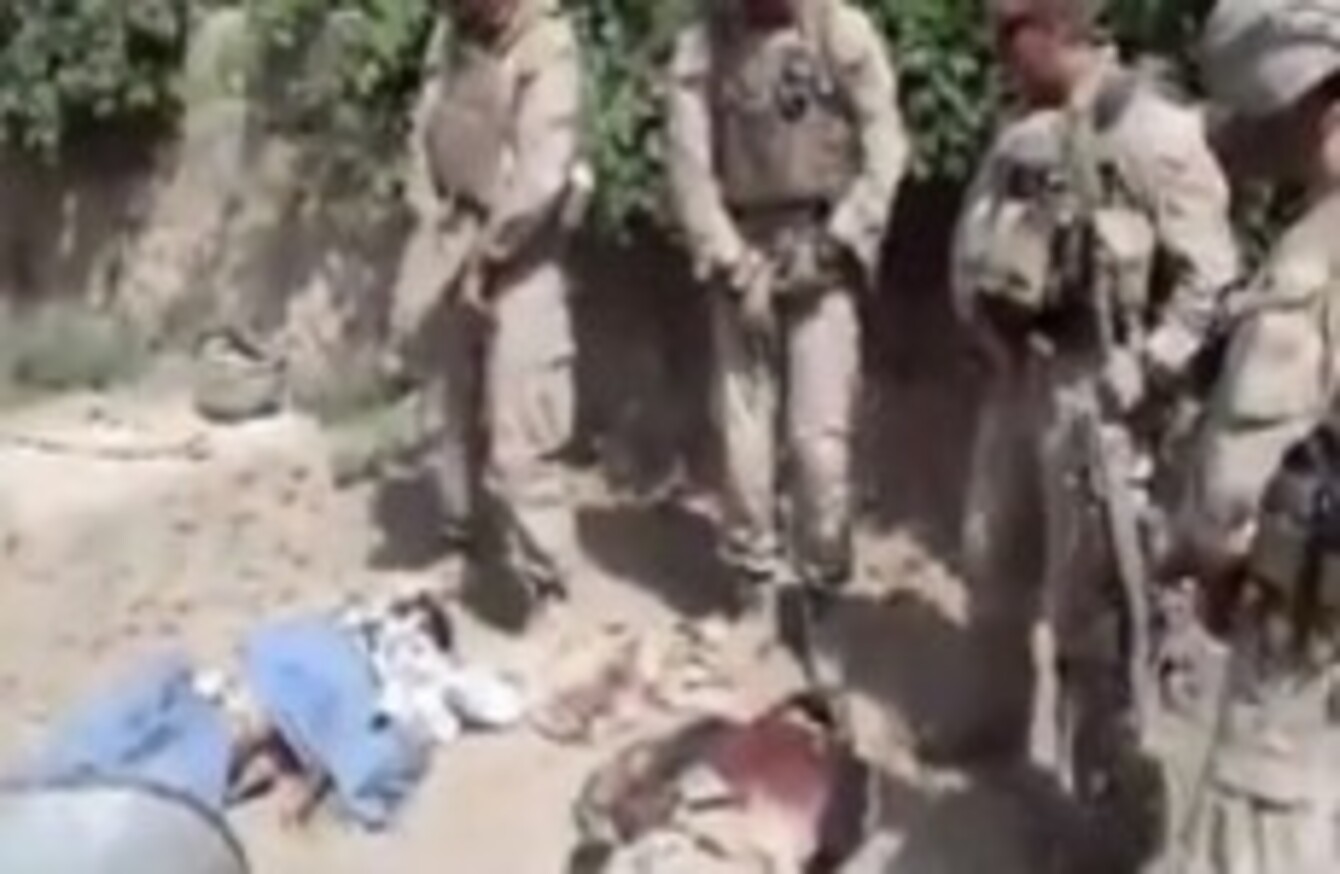 A still from the video
Image: AP Photo
A still from the video
Image: AP Photo
TWO US MARINES have been referred to trial by courts martial for urinating on the dead bodies of Taliban members in Afghanistan and posing for photographs with them, the Pentagon said this evening.
The charges against Staff Sergeants Joseph Chamblin and Edward Deptola come a month after three other marines were sanctioned administratively for their role in the 27 July 2011 incident in the Helmand province.
A videotape that surfaced on the Internet in January showed four US troops urinating on three bloodied corpses, and one of the men, apparently aware he was being filmed, saying: "Have a great day, buddy," referring to one of the dead.
The Pentagon said charges against the sergeants alleged "violations of the Uniform Code of Military Justice for their involvement in urinating on deceased Taliban fighters and for posing for unofficial photographs with human casualties."
They also were charged with dereliction of duty for a number of other command failures involving younger Marines.
The decision to refer the sergeants for trial comes in the midst of a wave of violent anti-American protests in the Muslim world over a US-made film that ridicules the Prophet Mohammed.