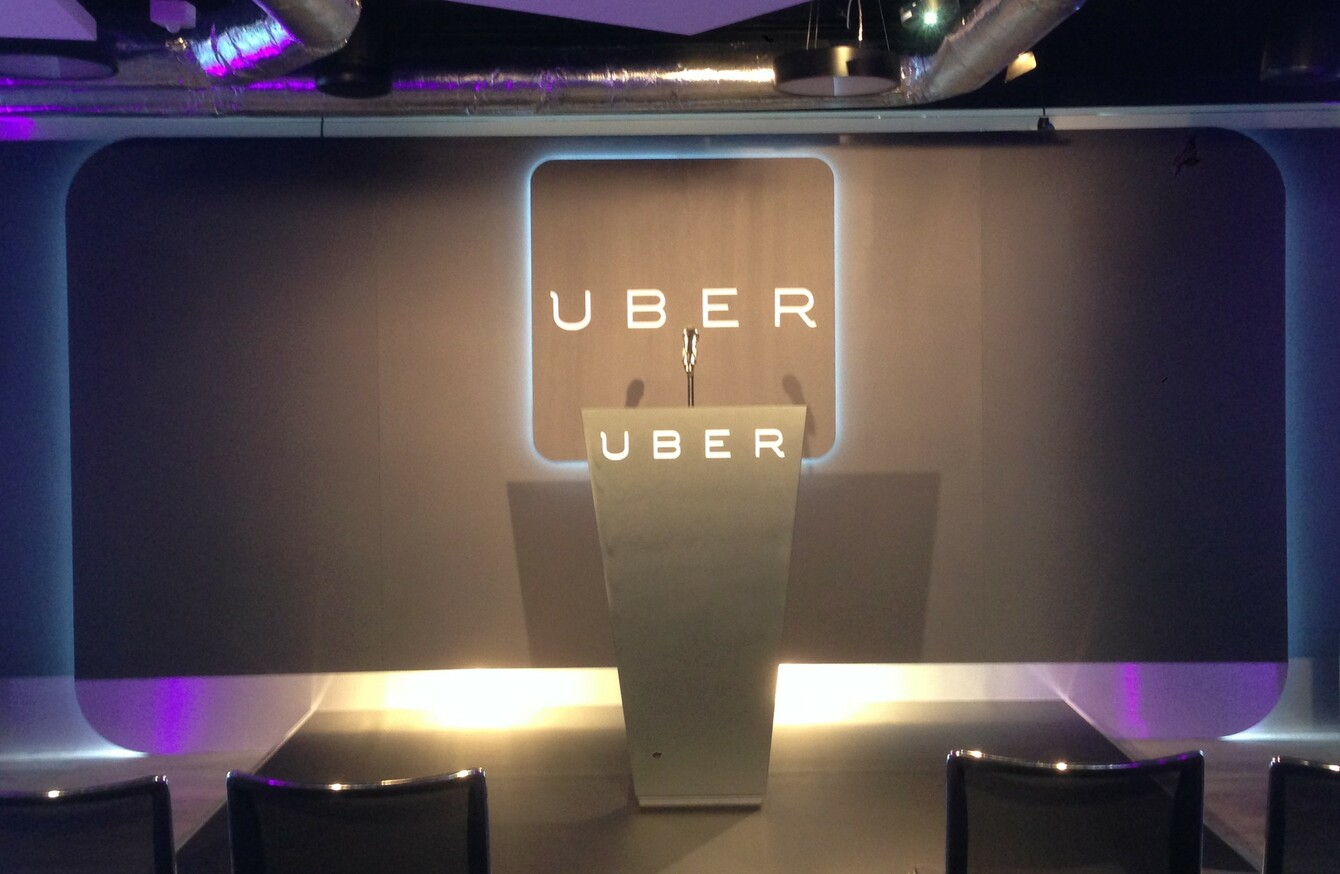 UBER HOPES TO set up its flagship carsharing service in Limerick when it resumes its lobbying efforts after the upcoming election.
But its management admits they are facing an uphill battle to convince government figures to give it the leeway to run the controversial offering.
The polarising company today opened its first 'centre of excellence' outside the US in the Irish city, where it already employs around 100 of a planned 300-plus person workforce in the Thomas St headquarters.
From the complex, staff will carry out support and customer-service duties for Uber's operations in 30 cities across Europe, the Middle East and Africa.
Andrew Byrne, Uber's head of public policy for the UK and Ireland, told TheJournal.ie there was an opportunity to make Limerick a "sharing economy innovation hub for Europe" with the trial of a peer-to-peer carsharing scheme.
Ireland's tight taxi regulations have so far meant the company, and its international competitors, have been effectively banned from brokering paid trips in anything other than licensed cabs and chauffeur-driven cars.
"We've certainly talked to Limerick about doing a pilot project in Limerick and you can get derogations from national legislation for that sort of thing," Byrne said.
"Frankly, it's a conversation that we will probably have in a meaningful way after the election."
A collision course
While Uber has proved wildly successful with consumers worldwide by facilitating cheap journeys in private cars through its app, that ever-increasing footprint has also put it on a collision course with licensed taxi providers and authorities in many cities.
Today Byrne insisted Uber's role wasn't to replace taxis, rather it was to remove the need for people to own private cars.
It functioned particularly well on the underserved outskirts of major cities and as a service for young people who otherwise wouldn't have paid for a cab, he added.
"Ireland has a particularly history with the taxi industry that probably makes things slightly more difficult and makes politicians more reluctant to get involved in something that might affect the wider industry," he said.
However the local public-relations campaign against the world's most valuable startup, which reached an eye-popping valuation of $51 billion on its latest venture-capital drive, has been snowballing in recent days.
Taxi-booking rival Hailo released a survey on Friday that reported 81% of respondents were against commercial carsharing, or ridesharing, because they felt it was "unsafe and illegal".
In the face of aggressive competition from companies like Uber and Lyft, the UK-based outfit has been forced to pull out of North America altogether and in 2014 it made a reported loss of £21.8 million.
Meanwhile, Fianna Fáil yesterday called on government ministers Michael Noonan and Jan O'Sullivan to boycott Uber's launch after it was revealed the company didn't pay Irish VAT on the commission it charged drivers for bookings made through its app.
The fees are siphoned through Uber's subsidiary in the Netherlands, where the company says it books all its international revenue.
Uber Ireland general manager Kieran Harte said he was "bemused" to see the story appear from "certain politicians" the day before Uber confirmed its €4 million investment in Limerick and creation of 300-plus jobs.
He said the company was "totally compliant" with Irish tax rules, as it was for every country in which it operated.