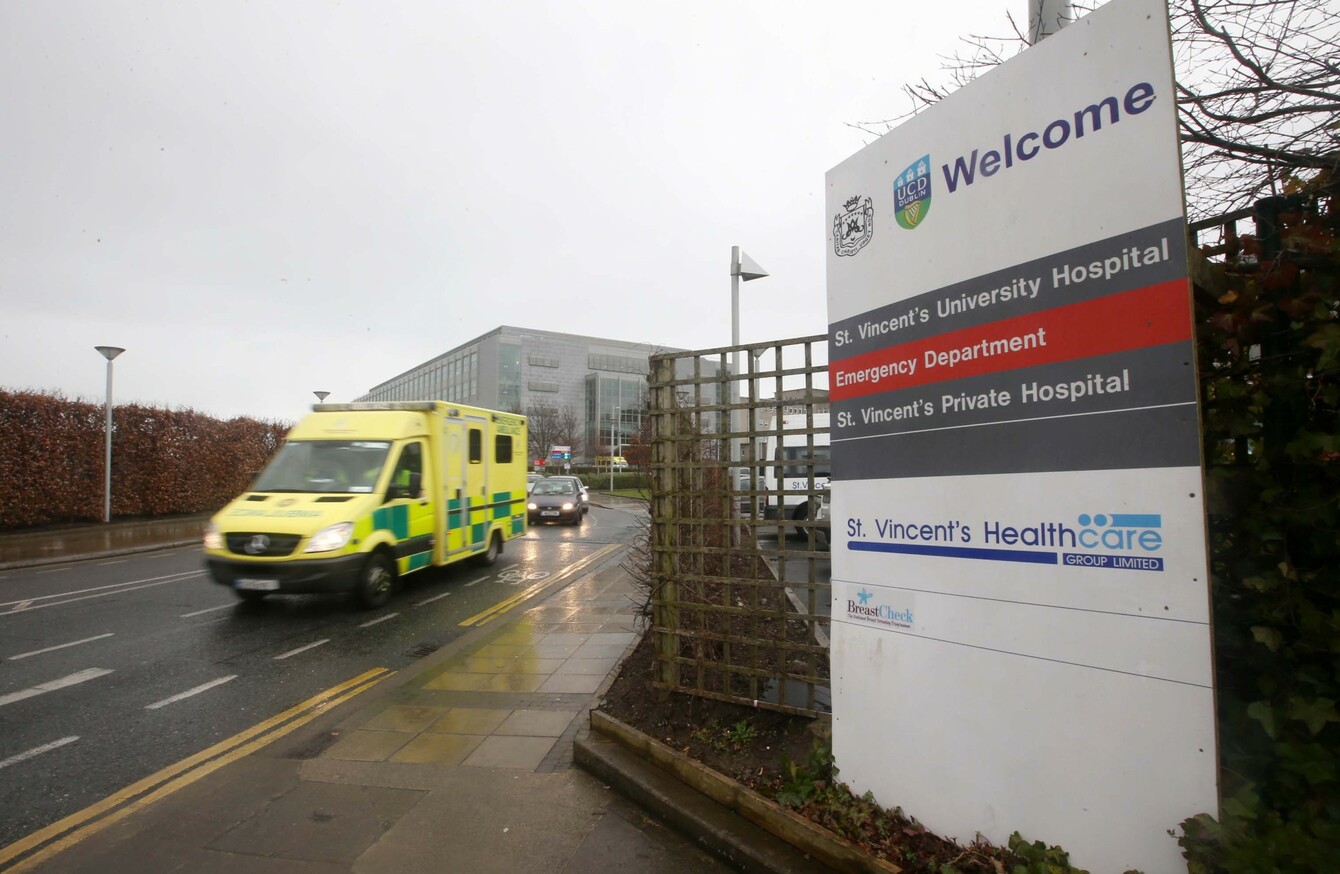 Image: Sam Boal/Rollingnews
Image: Sam Boal/Rollingnews
Updated Jan 6th 2020, 6:00 PM
THE HSE HAS apologised to patients for the high level of overcrowding in A&E departments across the country as some hospitals have been forced to ban visitors from attending. 
It said the flu season arrived up to four weeks earlier than last year and has lead to a  "significant surge in patient demand". 
The current flu season, has led to the death of 22 people to date, 17 of those aged 65 years and older.
In a statement from the HSE this afternoon, it said: "[It] acknowledges that attendances in our hospital emergency departments are currently very high, and staff are working hard to cope with the increased demand for services."
"We apologise to all of those affected by this surge in activity and we are making every effort to manage and improve the situation for our patients and our staff. 
"Some of our hospitals have made the decision to restrict visiting in order to protect the safety of patients and visitors based on an assessment of risk. 
"When there is a high level of circulation of infectious illnesses, such as flu, norovirus and RSV, the level of risk to patients and visitors is significant and all steps to minimise the possibility of exposure to these illnesses should be taken."
In its apology, the HSE also reiterated its calls for members of the public to get the flu vaccine. 
"We know this year's vaccine is a good match for the current strain of flu and the best way to prevent flu is by getting vaccinated. Flu can be a very serious and sometimes deadly disease," Assistant National Director of Public and Child Health, Dr Kevin Kelleher said. 
Visiting
Visiting has been banned at University Hospital Limerick until further notice as the hospital continues to manage high volumes of patients with the flu, some of whom have been admitted to the hospital's Intensive Care Unit. 
"As flu can be carried in to the hospital, it is necessary with immediate effect to impose these strict visitor restrictions," said a UHL spokesperson.
"We apologise for any inconvenience or anxiety the restrictions may cause patients and their loved ones. However, these measures are being taken in the interests of patient safety and we appeal to the public for their co-operation at this time." 
The visiting ban includes the Emergency Department at UHL with the exception of people visiting patients who are at end-of-life, critically ill and confused patients who may have dementia, for example. Parents visiting paediatric patients are also exempt.
Capacity
Taoiseach Leo varadkar commenting on the latest episode of the ongoing health crisis once again pointed to previous governments as the reason why there are not enough beds available, forcing patients onto trolleys. 
The Irish Nurses and Midwives Organisation said there were 760 patients waiting for admission to a bed today, a record figure which surpassed that of March 2018.
"We used to have 12,000 beds in our hospitals. Back in 2005, the previous government took the decision to reduce that to 10,000. Over the past couple of years we put an extra 1,000 beds in, but it's still not enough," Varadkar said. 
"And then when there is a problem like flu it becomes very very severe like it is at the moment". He said it won't be resolved until an extra 2000 beds are added to the additional 1,000 already added to the system [and] "that takes time to do".
There are currently 92 patients waiting on trolleys in UHL today, which is the worst figure for a single hospital since the Irish Nurses and Midwives Organisation first started compiling their statistics well over a decade ago.
UHL has urged the public to keep the emergency department for emergencies only and to "first consider all the care options available to them in their own communities". 
A ward at St John's hospital has been made available to accommodate some of UHL's flu patients. There are currently 28 in-patients with flu in UHL and "demand is high for beds for patients with specific infection prevention and control requirements."
"The ED and the wider hospital are exceptionally busy at present and admitted patients are facing excessive wait times for a bed. Over the weekend, we saw a marked increase in the number of over-75s presenting and requiring admission to hospital," a spokesperson said. 
We regret that any patient, especially the elderly, has to wait on a trolley for admission. This is not the level of service we wish to provide but we want to reassure the public that every effort is made to move patients to a bed as soon as possible and that they continue to receive expert medical care while they wait.
Cork University Hospital, Mercy University Hospital, Mallow General Hospital,  University Hospital Waterford and South Tipperary General Hospital have also imposed strict visiting restrictions to try and prevent the flu spreading. 
Hospital management at these facilities are appealing to adults and children who are experiencing flu symptoms to contact a GP/Southdoc in the first instance rather than the emergency department. 
'Treat yourself at home' 
Hospitals in Dublin restricted visitors over the weekend as they continue to deal with high numbers of flu patients.
A UHL spokesperson said that infection prevention and control measures are in place and every effort is being made to manage and contain the spread of the flu, "however such is the volume of patients with flu and flu-like symptoms, we are cohorting these patients where no isolation facilities are available."
"The predominant strain is influenza A. A small number of patients have become seriously ill, including some who have required treatment in the intensive care unit."
"This demonstrates how serious flu can be and we are encouraging members of the public, especially those in at-risk groups, to get the flu vaccine if they have not already done so."
People with flu-like symptoms have been advised to contact their GP by phone and avoid presenting at the Emergency Department at UHL.
This peak in flu activity coincides with what is traditionally a busy New Year period in our hospitals. UHL has been experiencing a high number of patients attending the ED in recent days. We have admitted a lot of seriously ill patients , many of who remain in the ED awaiting a bed.
Minister of Health Simon Harris said that in some cases of flu, the patient will be able to effectively treat themselves at home, and it's best to visit UnderTheWeather.ie before attending your GP or, if needed, an ED.
- With reporting from Conor McCrave, Orla Dwyer and David Raleigh.