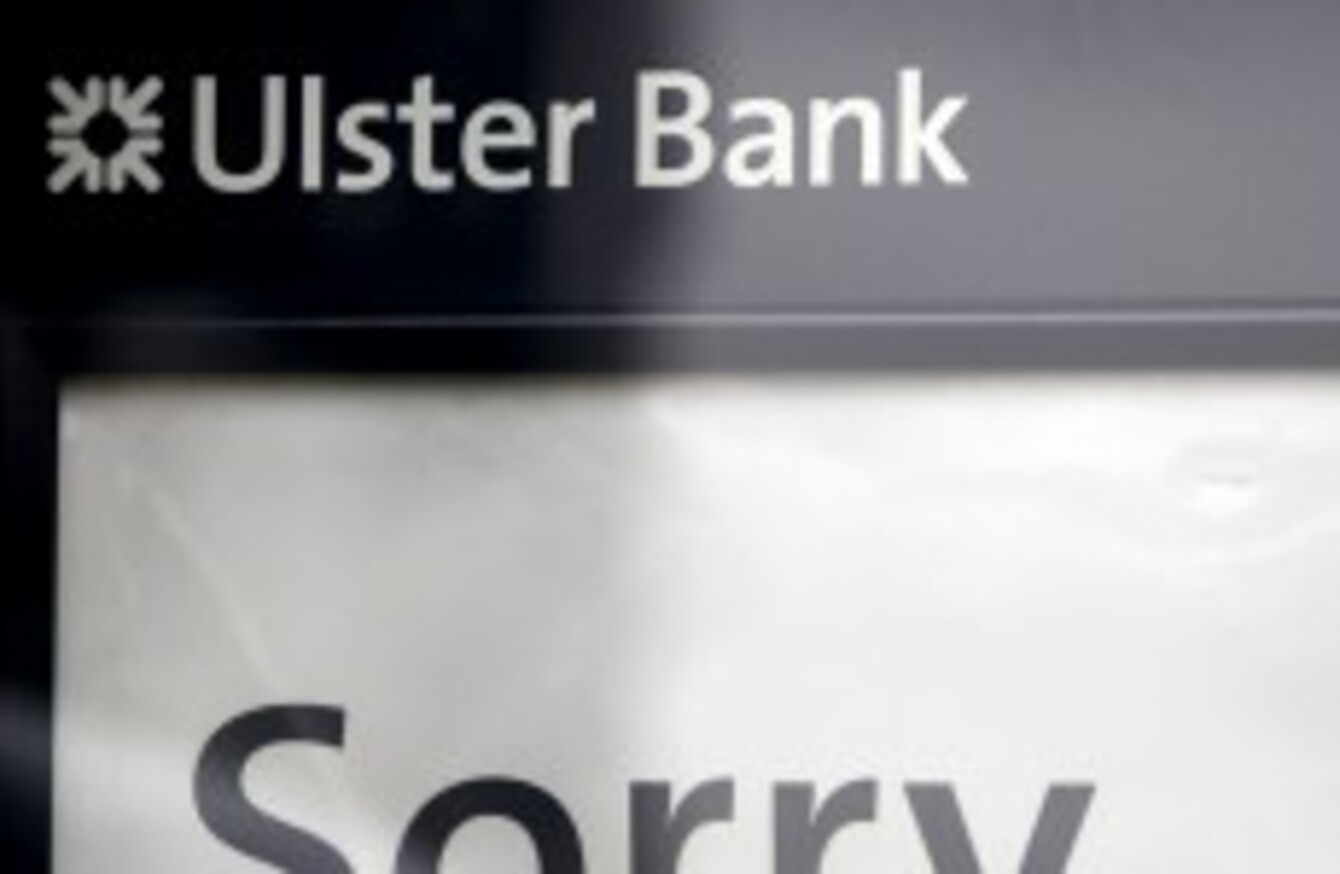 Image: Sam Boal/Photocall Ireland
Image: Sam Boal/Photocall Ireland
ULSTER BANK HAS pulled the plug on a further ten branches across its Irish network.
The bank confirmed this afternoon that it will close branches at South Mall in Cork, Granard in Longford, Pearse Road in Sligo, Clane in Kildare and at Kimmage, George's Quay and Inchicore in Dublin.
In addition to these closures, a further three sub offices at Clara, Enfield and Lifford will be shut by November 2014.
There will be no redundancies as a result of the closures.
In a statement, the bank said that it had taken the decision to axe the branches due to changing customer behaviours in the wake of the emergence of mobile and online banking.
Union response
Finance workers union IBOA strongly criticised the move, stating its concern that Ulster Bank is pre-empting negotiations between senior management and the union over the restructuring of the institution.
IBOA general secretary Larry Broderick said that said: "Just as in the Danske Bank branch closures announced just over a week ago, Ulster Bank management cannot confirm that this announcement marks the end of the restructuring of its branch network."
Indeed we are aware from comments by chief executive, Jim Brown, earlier this year, that further branch closures may be in the pipeline over the next three years.
The bank is also closing five branches in Northern Ireland.
Broderick concluded: "IBOA remains willing to continue to negotiate the terms of a comprehensive agreement on future change within Ulster Bank. But we need a degree of transparency from management to ensure that the outcome of these negoatiations offers the best possible solution for all of the Bank's stake-holders."
Mergers
It has been strongly rumoured that Ulster Bank may get into bed with another small bank to form a 'third banking force' capable of rivalling Bank of Ireland and AIB, with PTSB and KBC mentioned as the most likely candidates.
However, in a note this morning, Davy seemed to pour cold water on that idea, pointing out that KBC recently said it is committed to the Irish market as a standalone entity until 2016 at the earlier.
Davy said that a tie-up in the near-term with PTSB is unlikely for similar reasons, also citing the impact on price and both banks' capital positions.