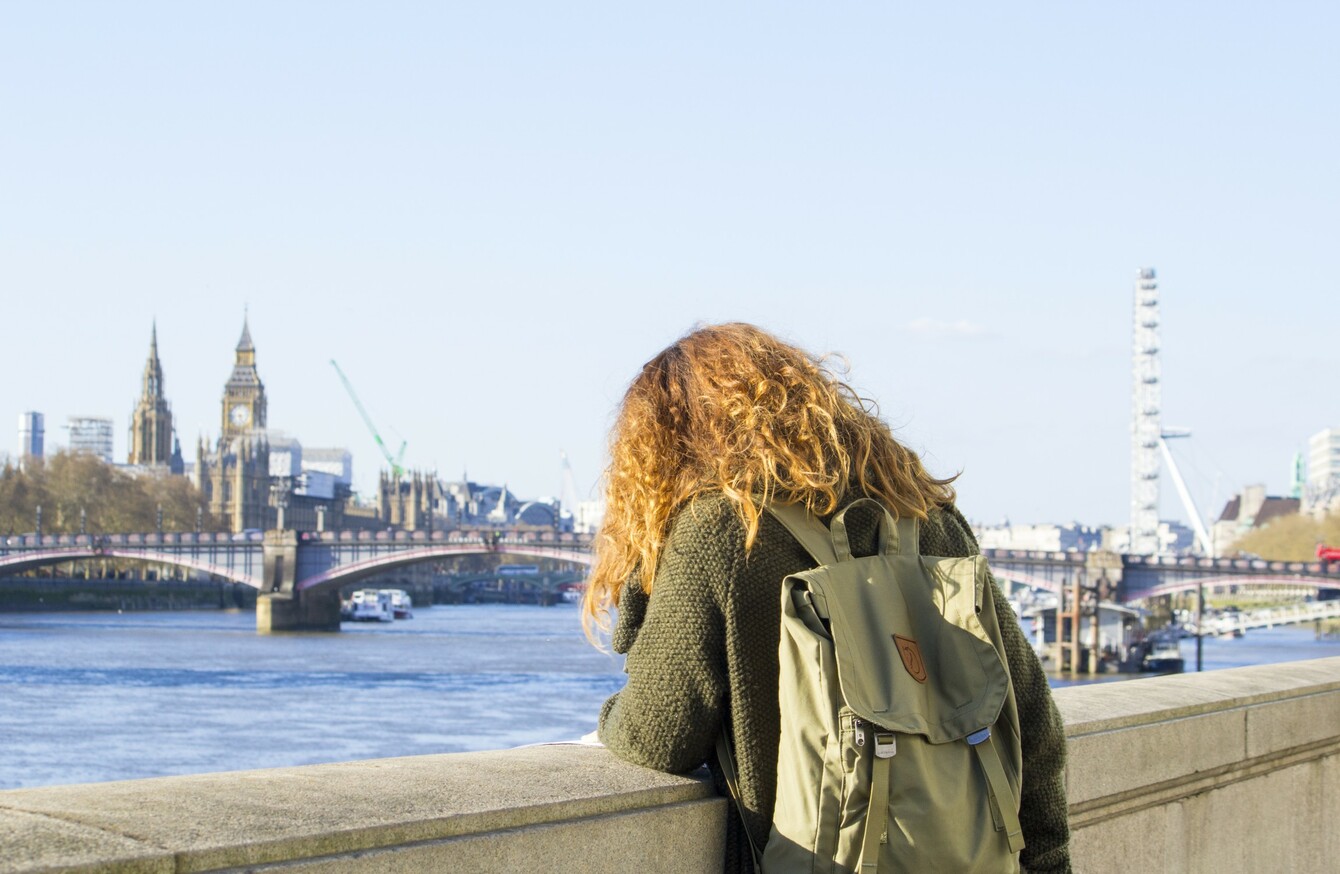 Image: Shutterstock/Bruno Mameli
Image: Shutterstock/Bruno Mameli
Updated 2.55 pm
THE UN HAS found that Ireland is obliged to provide compensation to a woman because she was forced to travel abroad to have an abortion.
A committee of experts from the UN's Human Rights Commission has found that Ireland's laws on abortion has had a "chilling effect" on healthcare and contributed to "negative experiences" Amanda Mellet went through.
They say she was subjected to "discrimination and cruel, inhuman or degrading treatment as a result of Ireland's legal prohibition of abortion".
The decision comes following the 2011 case when Mellet was 21 weeks pregnant and was was told her foetus had congenital defects meaning it would die in the womb or shortly after birth. The committee said that this meant she had two choices:
between continuing her non-viable pregnancy or travelling to another country while carrying a dying foetus, at personal expense and separated from the support of her family, and to return while not fully recovered.
In this specific case, Mellet chose to travel to the UK to have a termination, staying there for only 12 hours because that was all she could afford. In that time she was not given any option regarding the foetus's remains.
The committee outlines that they were "unexpectedly delivered to her three weeks later by courier". She has spoke previously about the "heartbreaking" loss she felt losing the child she named Aoife.
Source: SineadOCarrollTJ/YouTube
The committee outlined how Ireland's laws impacted on her treatment, more so because of her financial means:
In Ireland, she was denied the bereavement counselling and medical care available to women who miscarry. Such differential treatment, the Committee noted, failed to take into account her medical needs and socio-economic circumstances and constituted discrimination.
Many of the negative experiences she went through could have been avoided if (she) had not been prohibited from terminating her pregnancy in the familiar environment of her own country and under the care of health professionals whom she knew and trusted.
The committee notes that Ireland is a party to the International Covenant on Civil and Political Rights (ICCPR) and is therefore obliged to
provide [Amanda Mellett] with an effective remedy, including adequate compensation and psychological treatment she may need, the Committee said. Ireland is also obliged to prevent similar violations from occurring.
"To this end, the State party should amend its law on voluntary termination of pregnancy, including if necessary its Constitution, to ensure compliance with the Covenant, including effective, timely and accessible procedures for pregnancy termination in Ireland," the committee said.
In a statement issued this afternoon, Amanda Mellet said she was "profoundly grateful" to the UN for clearly recognising that her human rights were violated.
"The decision not only vindicates my rights, it also serves to uphold the rights of many other women in Ireland who have faced and continue to face human rights violations under the current legal regime."
She noted that to redress the violations, the Irish government has to ensure other women do not live through the same experiences but added that "this cannot happen until Article 40.3.3 is repealed".
Speaking about her own personal trauma, she said she hopes with the decision in hand that she can now "finally leave behind these painful memories".
"I hope the day will soon come when women in Ireland will be able to access the health services they need in our own country, where we can be with our loved ones, with our own medical team, and where we have our own familiar bed to go home and cry in.
"Subjecting women to so much additional pain and trauma simply must not continue."
#Open journalism No news is bad news Support The Journal

Your contributions will help us continue to deliver the stories that are important to you

Support us now
Response
The State now has 180 days to respond to the committee detailing what steps it intends to take to make sure it is compliant under international law.
Speaking this afternoon following the ruling, Amnesty International Ireland executive director Colm O'Gorman said that Ireland's failure to adhere to UN's Human Rights Commission would mean that it is undermining a system of international law it was part of creating.
The question for Ireland now is if it is going to continue to assert its traditional respect for international human rights law or is it going to be one of those rogues states that disregards the rule of international law and simply doesn't not accept the ruling of this committee.
In its response to the committee as part of the case, Ireland had argued that the issue was part of a "profound moral question" that it required a "nuanced and proportionate approach".
The government has promised a public convention on a number of issues including abortion to examine whether it will propose any legislative changes in the area.
Ailbhe Smyth of the Coalition to Repeal the Eighth Amendment says that what is needed is a referendum.
"Of course there are a variety of opinions and points of view on this issue and the Taoiseach himself has said that it is ultimately the people who make the decisions, so he now needs to follow his own views and put it to the people," she said.