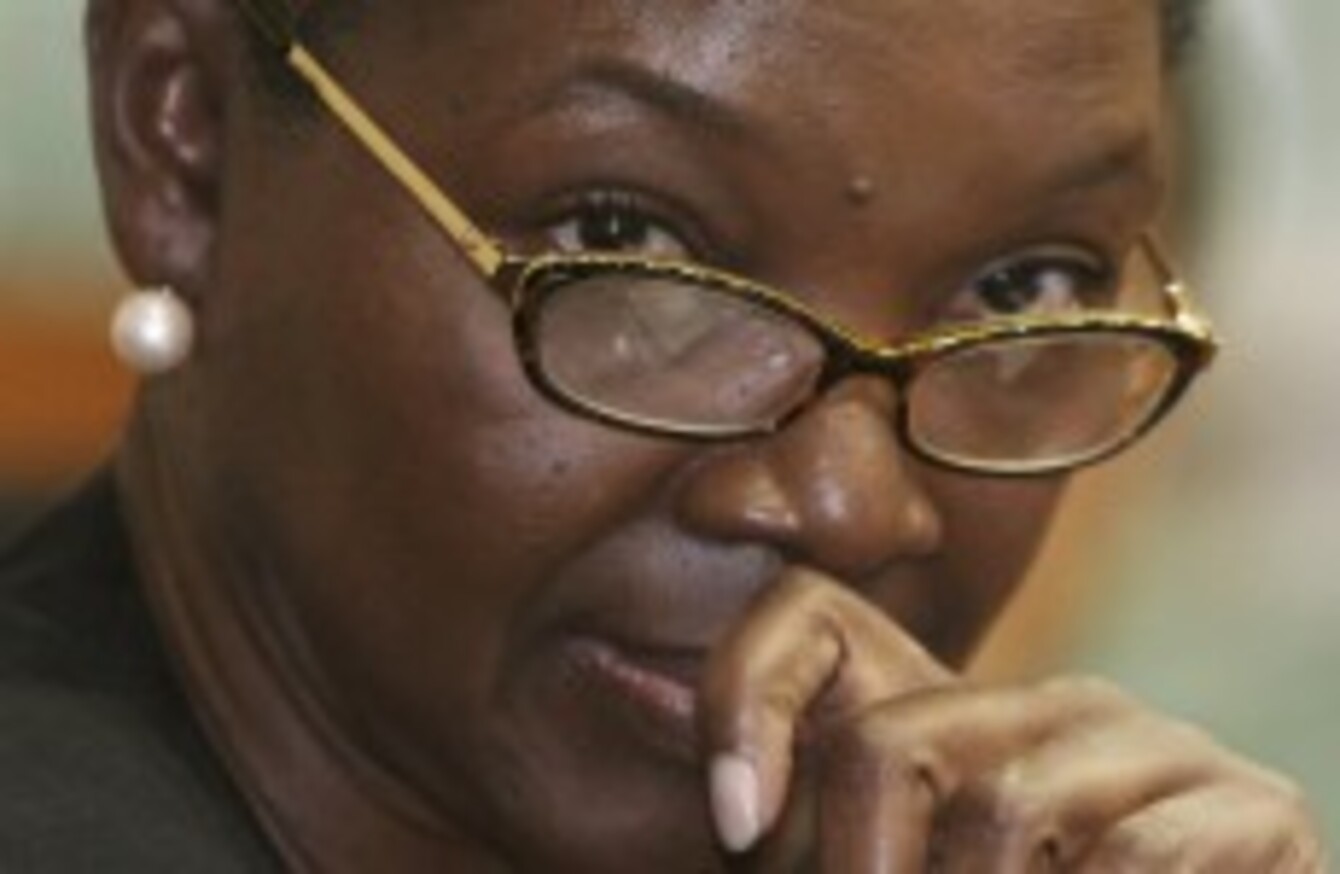 Guyanese Valerie Amos, undersecretary-general for Humanitarian Affairs and Emergency Relief Coordinator at the United Nations
Image: Ahn Youngjoon/AP/Press Association Images
Guyanese Valerie Amos, undersecretary-general for Humanitarian Affairs and Emergency Relief Coordinator at the United Nations
Image: Ahn Youngjoon/AP/Press Association Images
A SENIOR UN envoy has been refused entry to Syria despite repeated requests to meet with leaders to discuss the "rapidly deteriorating" humanitarian situation amid the continuing violence in the country.
Valerie Amos released a statement saying that there was "an increasing need for medical assistance, food and basic supplies" in Syria. The UN estimates that over 7,500 people have now been killed in the conflict.
The refusal to allow Amos into the country came despite efforts by Syria's ally Russia to help her gain access, according to Reuters.
US Ambassador to the United Nations Susan Rice called the conduct of Syrian leaders "disgraceful", adding:
Rather than meeting the needs of its people, the barbaric Syrian government is preparing its final assault on the city of Homs.
Opposition forms a military council
Meanwhile, Syria's main opposition group formed a military council today to organise and unify all armed resistance to President Bashar Assad's regime, pushing the conflict another step closer to civil war.
The Paris-based leadership of the Syrian National Council said its plan was coordinated with the most potent armed opposition force — the Free Syrian Army — made up mainly of army defectors.
"We wanted to organise those who are carrying arms today," SNC president Burhan Ghalioun told reporters in Paris, saying any weapons flowing into the country should go through the council. "The revolution started peacefully and kept up its peaceful nature for months, but the reality today is different and the SNC must shoulder its responsibilities in the face of this new reality," he added.
When asked whether Syria was headed for civil war, Ghalioun tried to play down the risks by saying:
"No, the uprising in Syria was from the start and it will remain foremost a popular peaceful movement. The task of the military council is to protect those peaceful protesters and civilians."
Britain closes embassy
Britain has today announced that it is closing its embassy in Syria and withdrawing all diplomatic staff from the country.
William Hague said he judged "that the deterioration of the security situation in Damascus puts our embassy staff and premises at risk."
Britain had previously reduced the number of staff at the premises, meaning fewer than 10 people were working there before Hague's announcement.
Hague insists the move would not reduce "the UK's commitment to active diplomacy to maintain pressure on the Assad regime to end the violence."
Additional reporting by Jennifer Wade