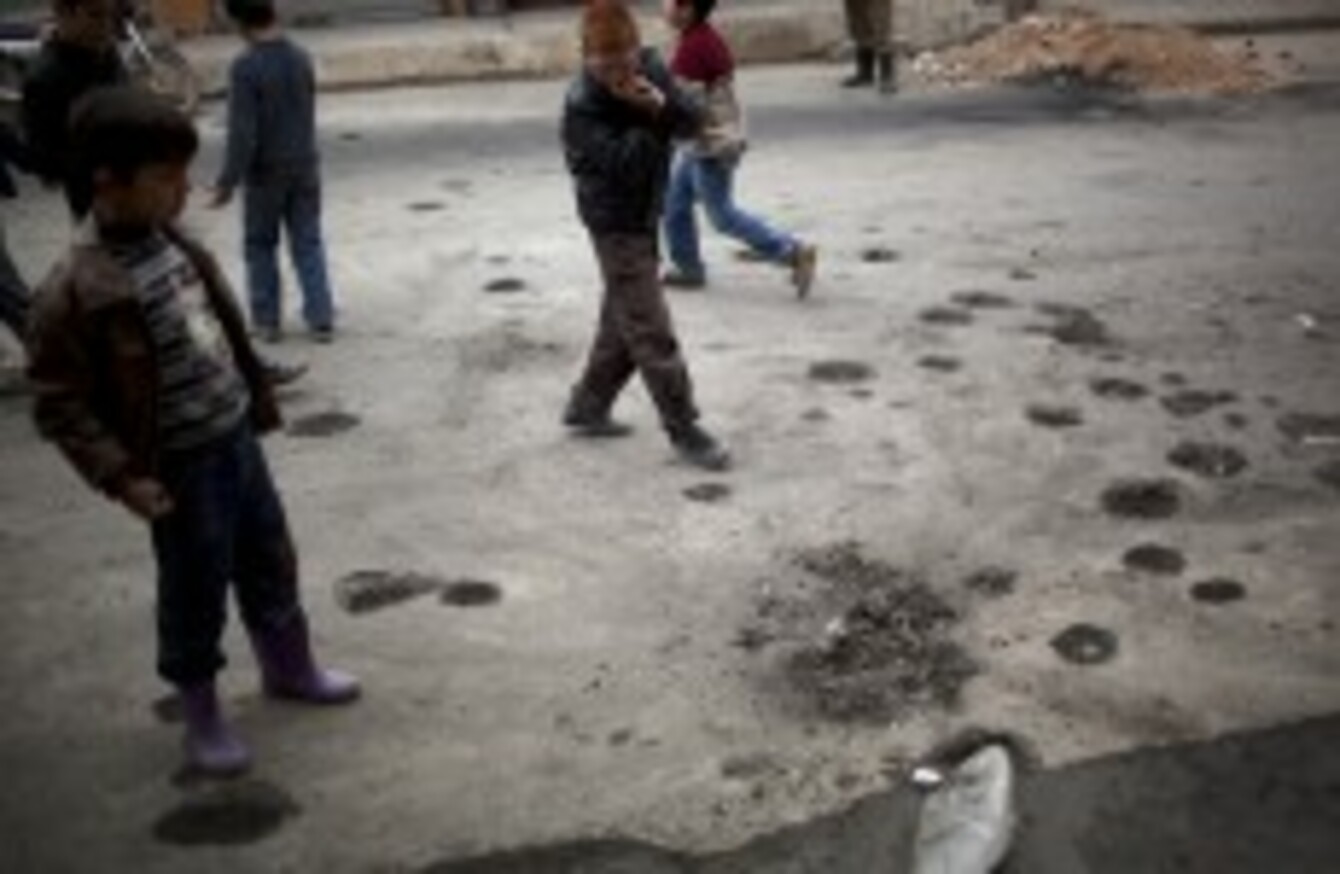 Syrian boys looking at damage caused after a clash between the Free Syrian Army and President Assad's forces
Image: AP Photo/Rodrigo Abd
Syrian boys looking at damage caused after a clash between the Free Syrian Army and President Assad's forces
Image: AP Photo/Rodrigo Abd
MORE THAN 7,500 people have died in the ongoing conflict in Syria and over 100 civilians are being killed every day, a top UN official has said.
Lynn Pascoe, the head of political affairs for the United Nations, suggested that the death toll in the bloody violence has accelerated in recent weeks as President Bashar Assad has tightened his crackdown on protesters against his regime.
64 people are believed to have been killed at a checkpoint in Homs yesterday as they tried to flee the violence in the city.
Activist groups in Syria have reported high casualty figures in recent days as the conflict has escalated. Many of the figures are unconfirmed due to the lack of independent verification as humanitarian organisations are not allowed enter the country.
The UN human rights chief has called for an immediate humanitarian ceasefire to end the fighting and assist civilians.
At an urgent debate on the humanitarian situation in Syria yesterday, Navi Pillay said that the human rights situation is "rapidly deteriorating" and civilians are bearing the brunt of Assad's crackdown against the popular uprising which began almost one year ago.
Pillay called on the Syrian regime to cooperate fully with international organisations and to allow independent international monitors in to access the situation.
Tánaiste Eamon Gilmore has said that arming the Free Syria Army would not help the situation and could contribute to the civil war situation.