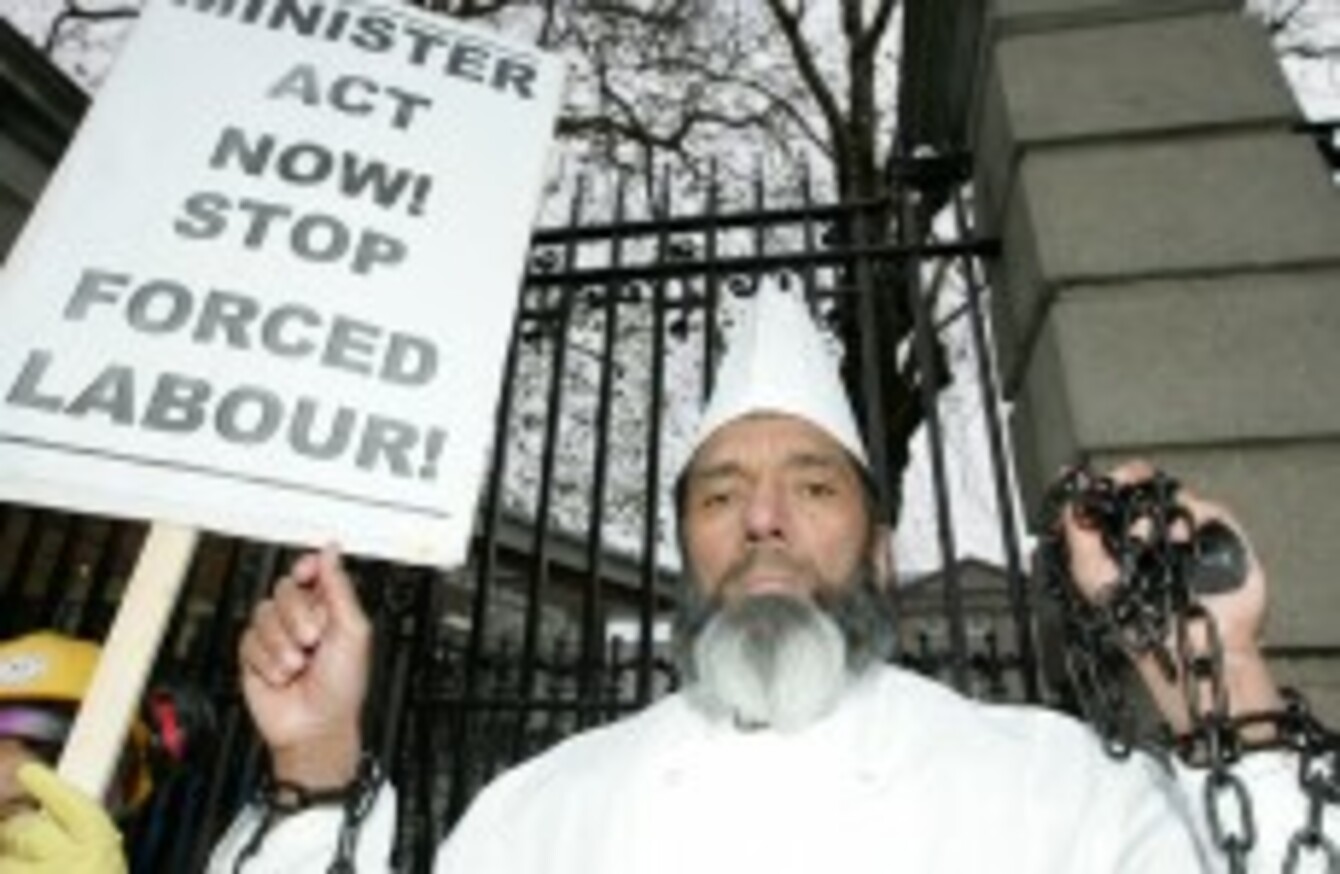 Muhammad Younis
Image: Sam Boal/Photocall Ireland
Muhammad Younis
Image: Sam Boal/Photocall Ireland
A NEW BILL will allow undocumented workers take legal action against exploitative employers for back wages and compensation.
The Migrant Rights Centre Ireland (MRCI) welcomed the Bill, saying it will play a "vital" role in targeting exploitation.
The organisation said the 2012 High Court judgment that overturned a Labour Court decision to award Mohammed Younis over €92,000 in back pay exposed a "loophole" in the law.
The Rights Commissioner found that Younis had been the victim of exploitation by his employer, working long hours for just 55 cent per hour.
MRCI Director Edel McGinley said the case was "a terrible miscarriage of justice".
Irish law essentially rewarded his employer for deliberately failing to get a work permit and trapping Mr Younis in severe exploitation for seven years. For Mr Younis and for all undocumented workers exploited by unscrupulous employers in Ireland, this Bill is a huge step towards justice.
Among other provisions, the Bill will also allow undocumented workers who previously held a work permit and became undocumented through no fault of their own – due to exploitation, deception, fraud or lack of knowledge – to get a work permit again.
'Appalled'
When publishing the Bill yesterday, Jobs Minister Richard Bruton said he was "appalled" by certain facts in the Younis case.
He added that the new law would "address deficiencies" highlighted in the case and make sure "employers cannot benefit, at the cost of the employee and his or her employment rights, from situations where employment contracts cannot be enforced because an overseas employee does not hold an employment permit".
When this case first emerged I was appalled at its facts and pledged to move to remedy the law in this area – this legislation will deliver on this pledge.
"MRCI has been working to combat exploitation in the work permit system for years. Every day, we see the toll that being undocumented takes on workers across Ireland," McGinley noted.
She added: "Much more needs to be done and we will continue to work for a solution for all undocumented people."