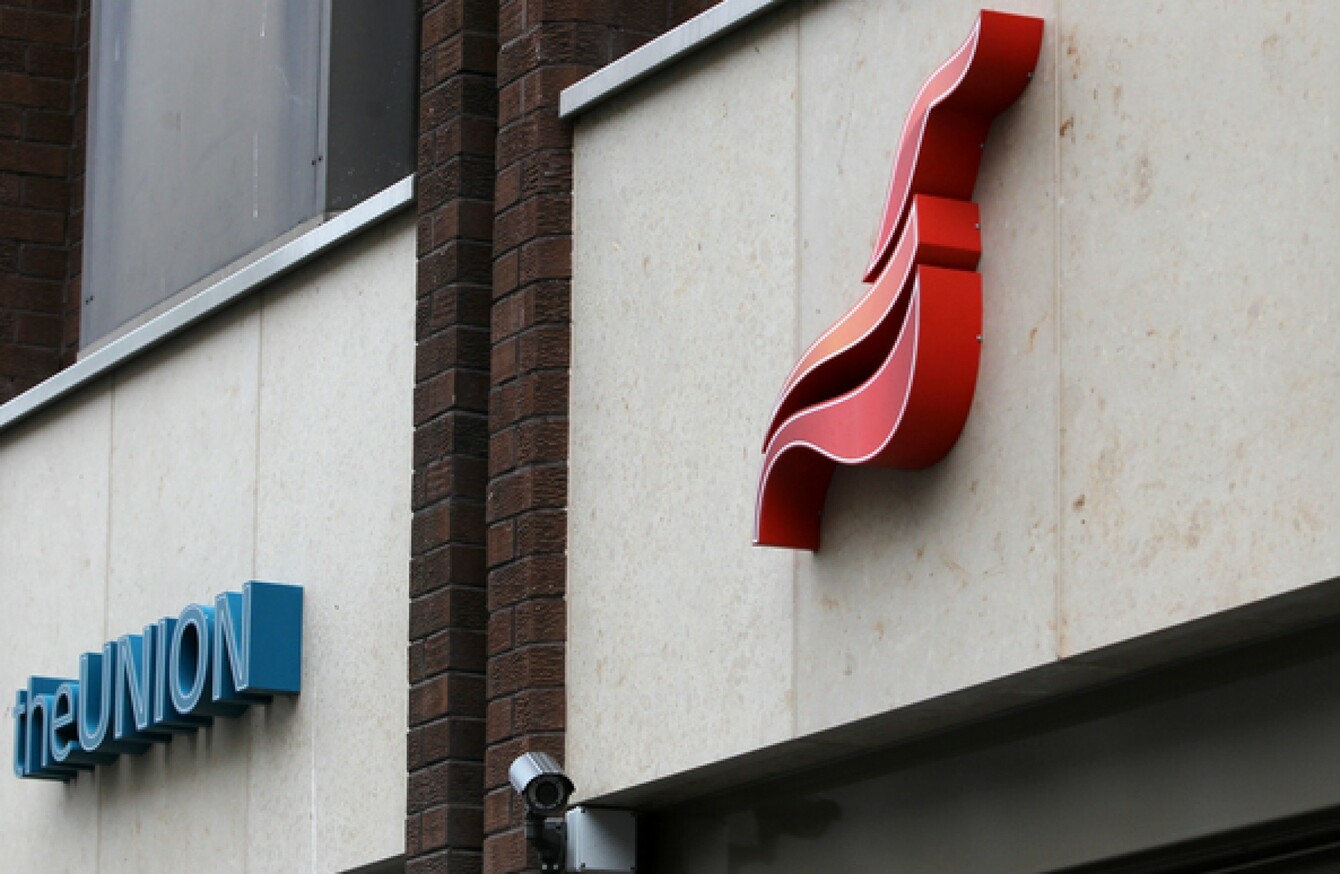 Image: Sam Boal/RollingNews.ie
Image: Sam Boal/RollingNews.ie
TRADE UNION UNITE has hit back at homelessness campaigners who accused it of a "publicity stunt" at Apollo House.
A group called Hands Off The Homeless today staged a demonstration outside the union's former headquarters, protesting the fact that the union applied for an exemption from social housing for the building.
Unite plans to turn the Merrion Square building into one residential unit, with an apartment building behind it. The union's trust had applied for an exemption from using those units for social housing. That application was granted by Dublin City Council on the same day Unite official Brendan Ogle gained access to Apollo House.
That would become a four-week sit-in which raised the profile of homelessness in Ireland over Christmas.
Exemption
But the use of the exemption, which is seen as routine for a development such as this, and the fact that the building has been lying idle since 2012 led to accusations of hypocrisy. Hands Off The Homeless protesters told RTÉ the building could have been used to house the homeless instead of Apollo House.
In a statement this evening, however, Unite said that take was "disingenuous". They say they are trying to sell the former Amicus offices at 15 Merrion Square because they are "in poor condition, with the benefit of planning permission for apartments". They say they want to maximise the resources they have for their members.
It is Unite's understanding that, following legislative changes introduced by the previous Government, the planning permission applicant (Unite the Union Trustee Company), had no legal option but to seek a social housing exemption. If it should transpire that this was not appropriate in the case of 15 Merrion Square, the application will be withdrawn.
Unite regards attempts to draw a parallel between 15 Merrion Square and Apollo House as, at best, disingenuous and, at worst, mischievous. As a NAMA property, Apollo House belongs to the people of Ireland.
Unite remains fully committed to the aims of the Home Sweet Home campaign, and we are proud of the campaign's achievements in not only highlighting the scandal of homelessness in Ireland but also in securing six-month beds for 84 people.
In a separate statement tonight, Ogle announced that Unite will be launching a "daily media outlet".