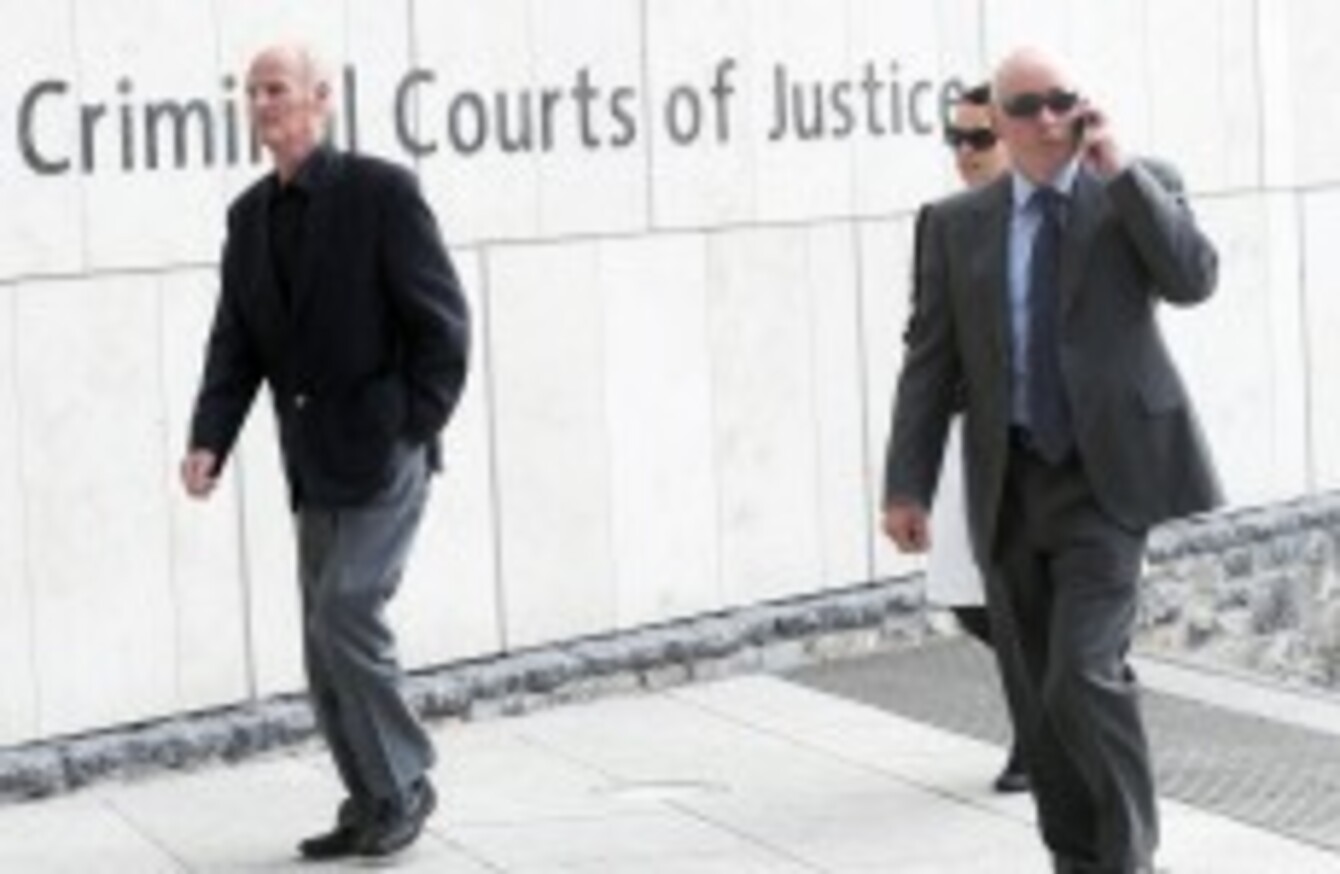 Businessman Anthony Lyons (right with sunglasses) in court last June.
Image: Laura Hutton / Photocall Ireland
Businessman Anthony Lyons (right with sunglasses) in court last June.
Image: Laura Hutton / Photocall Ireland
RAPE CRISIS GROUPS have said that the six-month custodial sentence handed down to a sex offender yesterday raises questions about the fairness of the criminal justice system.
Businessman Anthony Lyons had five-and-a-half years of his six-year sentence suspended by Justice Desmond Hogan after being found guilty of sexually attacking a woman near Griffith Avenue in Dublin two years ago.
The judge also ordered the 51-year-old to pay €75,000 in compensation to the victim.
Speaking to Joe Duffy on Liveline after court proceedings, the victim's aunt Susan said her niece was "so upset" in court. She explained that the idea of compensation in lieu of a harsher sentence had been rejected and that the family were "horrified" by the outcome.
"We thought he was going to prison for six years," she said. "She doesn't want money. She never did."
Dublin Rape Crisis Centre chief executive Ellen O'Malley-Dunlop had a mixed reaction to the case, which her organisation was not directly involved with.
"I would call the sentence unusual," she said in an interview with TheJournal.ie today. "The six years is not lenient – it is indicative of the seriousness of the crime. But getting him to pay the compensation and suspend the jail time questions the fairness of the system because a resourced person can avoid a custodial sentence by the provision of a large sum of money."
That option is not open to everyone, she added.
Although he admitted to the attack, Lyons had pleaded not guilty to the charges, mounting a defence on the basis that his actions were a result of a heady mixture of medication and alcohol. As a result, there were eight days of court proceedings before the jury found the aviation broker guilty.
O'Malley-Dunlop commended the victim's courage in going through the process and taking the stand to give evidence in court. "I don't think you can every say how much compensation is enough – it's not about the sentence or money," she continued. "Many of the people we work with say it is about confronting the person and having him found guilty."
The sentence can be appealed by the Office of the Director of Public Prosecutions (DPP) but no indication of any such decision has been made.
The Dublin Rape Crisis Centre has experienced a spike in calls since the sentence was reported yesterday afternoon. O'Malley-Dunlop said people wanted to talk about past experiences, as well as register their upset at yesterday's judgement.
Dublin Rape Crisis Centre runs a 24-hour freephone helpline on 1800 77 88 88.