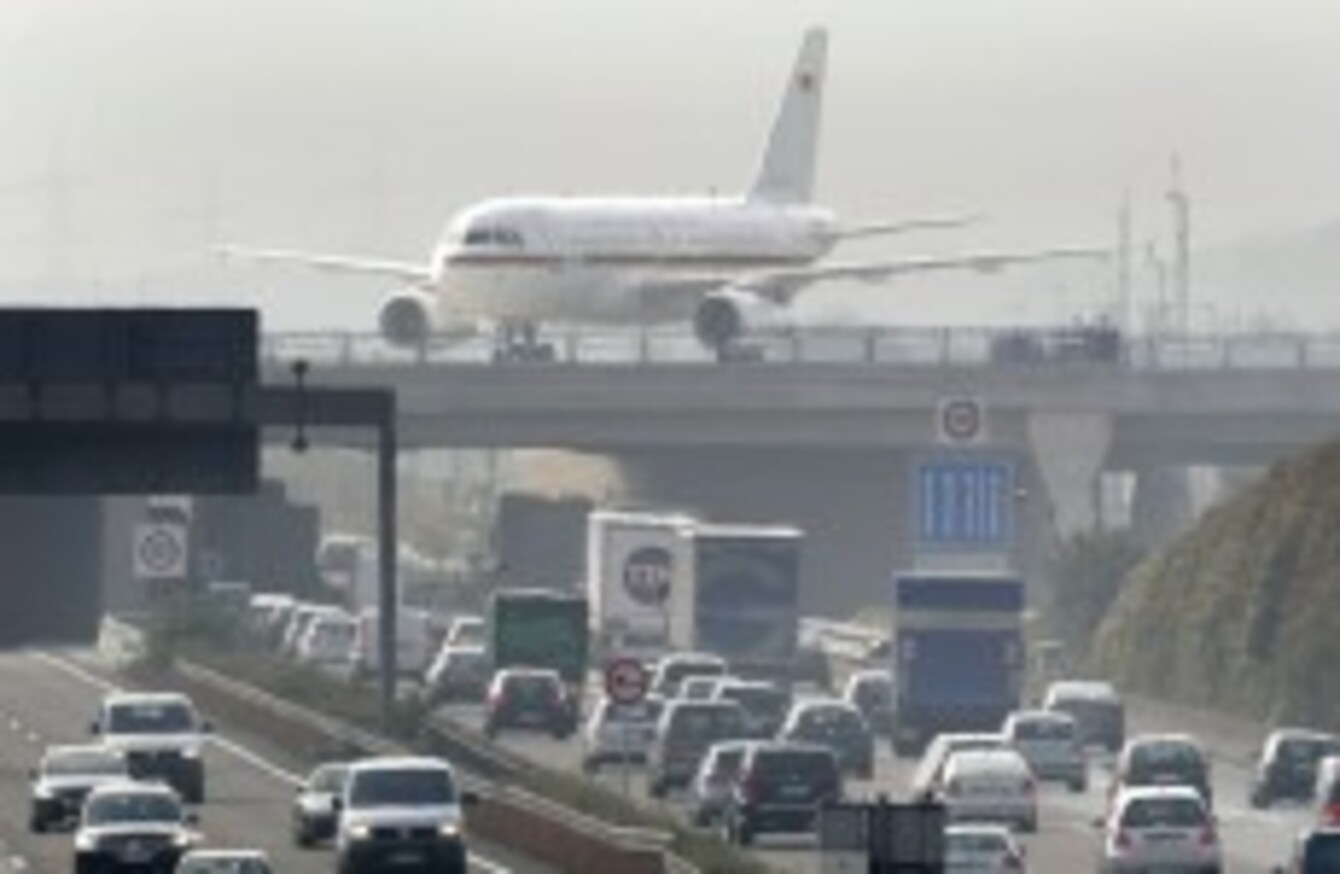 Runway bridge at Frankfurt Airport
Image: AP/Press Association Images
Runway bridge at Frankfurt Airport
Image: AP/Press Association Images
THREE TEENAGE AMERICAN girls who were suspected of wanting to join Islamic State jihadists were sent home after they were intercepted in Germany, US media reports and officials said today.
The three Colorado girls, of Sudanese and Somali origin, were heading for Turkey when they were stopped by German authorities at Frankfurt airport.
Turkey is a key point of entry for would-be jihadists looking to join Islamic State militants in Iraq and Syria.
Radical groups 
A law enforcement official told ABC News that the girls were trying "to fulfill what they believe is some vision that has been put out on a slick media campaign" by radical groups in Syria.
Federal Bureau of Investigation spokesman Paul Bresson told AFP that the agency was "aware of the situation and assisted with bringing the individuals back to Denver on Monday.
"The juveniles are safe and reunited with their families," he said.
Citing Arapahoe County Sheriff's Office documents, CNN said the girls had left home with their passports and $2,000 in cash.
Travel to Turkey
German interior ministry spokeswoman Pamela Muller-Niese said US authorities had told Germany of the girls' arrival in Frankfurt and their intention to travel to Turkey.
"These three people were questioned. … The three minors then voluntarily left Sunday to return to the United States," Muller-Niese said.
Their families had reported the three girls, who are aged 15, 16, and 17, missing on October 17.
The FBI spoke to the girls upon their return but the agency declined to comment further because the girls are juveniles.