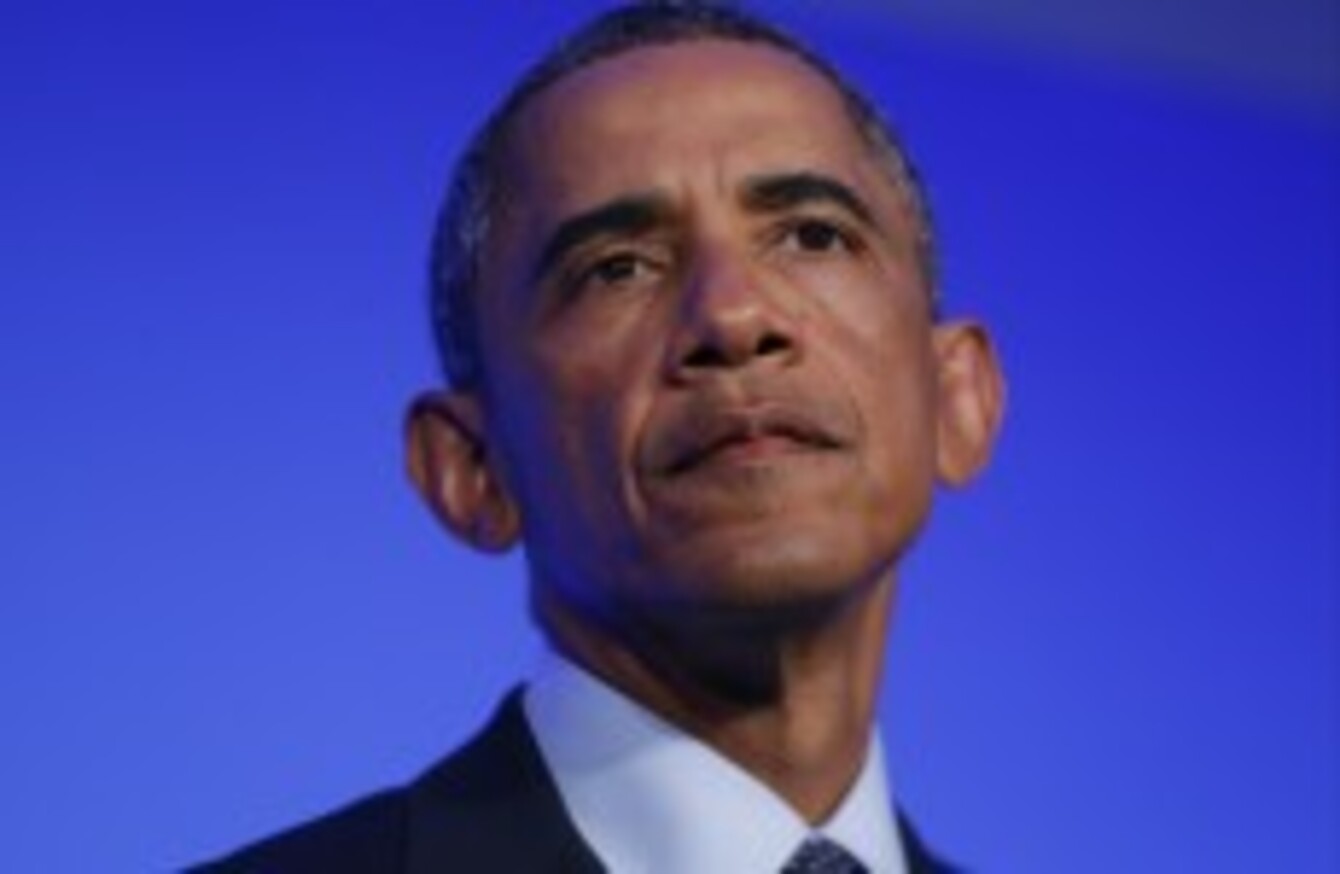 Image: AP/Press Association Images
Image: AP/Press Association Images
US PRESIDENT BARACK Obama will today seek to "turn the tide" in the Ebola epidemic by ordering 3,000 US military personnel to West Africa.
Additionally, he is launching a major health care training and hygiene program.
The White House said Obama will travel to the Centers for Disease Control and Prevention in Atlanta to meet US health chiefs and make the announcement, meant to spur a global effort to fight an outbreak that has already killed 2,400 people.
The announcement comes amid increasing alarm about the worst-ever outbreak of the disease which has spread through Liberia, Sierra Leone, Nigeria and the Democratic Republic of Congo.
Most of the new US effort will be concentrated in Liberia – the nation worst affected.
Obama will announce that US Africa Command will set up a headquarters in the Liberian capital Monrovia to act as a regional command and control centre to coordinate US military and international relief programmes.
The project will involve an estimated 3,000 American military personnel, senior officials said.
Many of the forces will be positioned at a staging base to help the transit of equipment and personnel.
Training, advice, and prevention kits
American advisors will also train up to 500 health care providers per week in Liberia, in a bid to improve the direct medical care and the crippled health infrastructure in the country.
In addition, Washington will send 65 public health service corps to Liberia to manage and staff a previously announced US military hospital to care for health workers who become sick with Ebola.
The United States will also, working in partnership with the United Nations Children's Fund, immediately send Ebola prevention kits, including disinfectant and advice to 400,000 of the most vulnerable families in Liberia.
"What is clear is in order to combat and contain the outbreak at its source, we need to partner and lead an international response," said one senior US official, on condition of anonymity.
The official said the Obama administration believes its latest emergency action could help "turn the tide" and slow the spread of the epidemic.