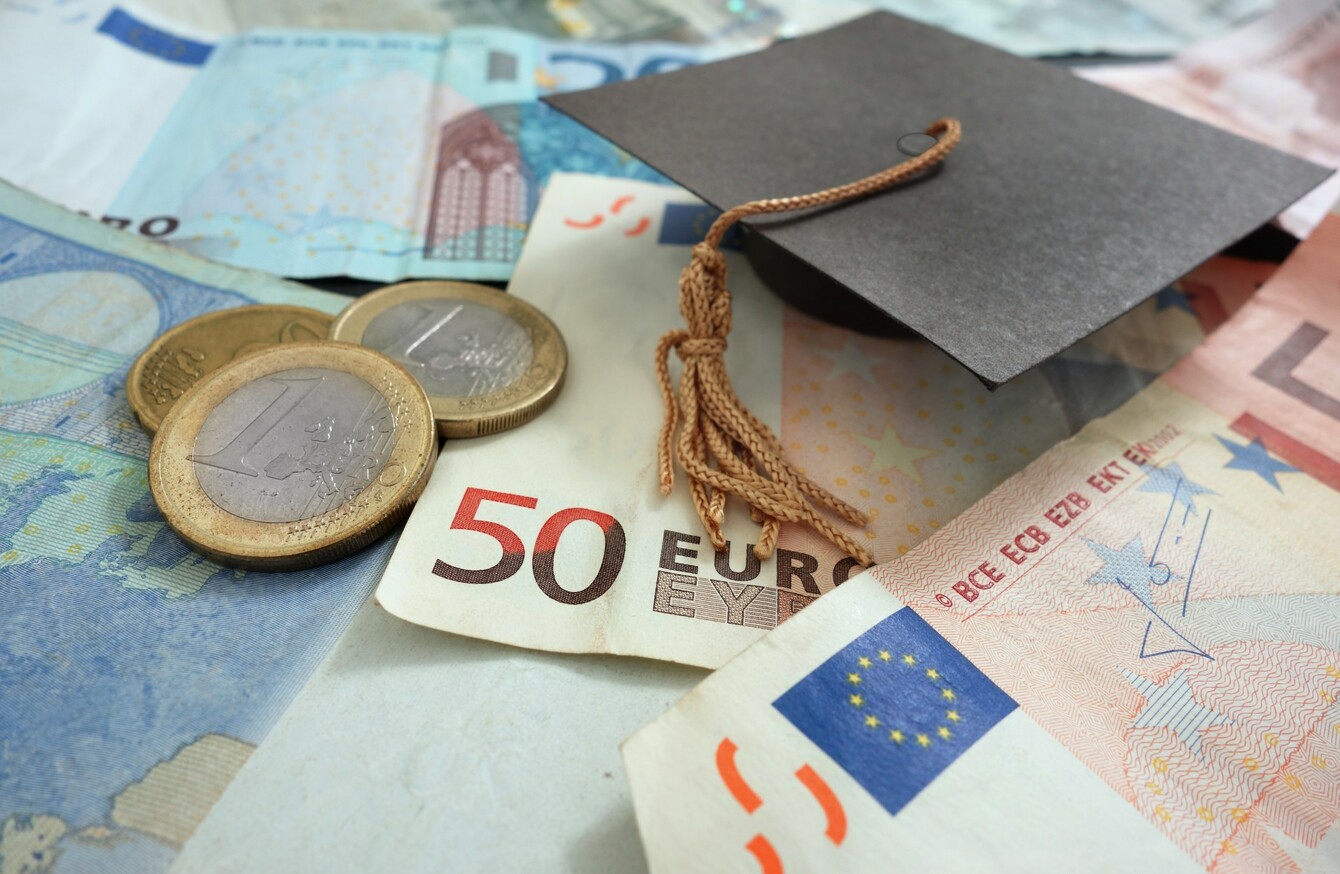 Image: Shutterstock/zimmytws
Image: Shutterstock/zimmytws
GAMBLING APPS HAVE created a gambling addiction epidemic among third-level students, the Union of Students in Ireland National Congress heard this morning.
Officers from student unions across the country were in consensus that the growing popularity of gambling apps have created a problem for students.
"It's a huge problem for students. It's ok to come out and say that gambling is the same as any other addiction and it's self-destructive and we can deal with it as a students union and as a student government," according to James Donoghue, Education Officer in DCU.
Why not be ahead of the problem now when students are in college?
The USI is hosting its annual National Congress in Ennis Co. Clare this week and delegates from universities across the country took to the stage in a string of emotionally-charged pleas to implore the USI to take action against the problem.
"The first time I started to notice it with my peers was in fourth year in secondary school. It became a tradition after class with the lads, go to the chipper, go to bookies, go to the gym," said incoming DIT Students' Union President, Boni Odoemene.
Nowadays in our society, gambling has become the norm. Turn on any rugby match, football game whatever and you will see a thousand pro-gambling advertisements in between, before and after sports games. Before it was smoking ads and drinking ads but now it's gambling ads. Once we realise the effect it's having on young people we can begin to tackle these corporations. It's not being taken as seriously as it should be.
The motion to establish gambling awareness brought forward by the Blanchardstown Institute of Technology Students' Union , was passed unanimously after several speakers recounted their experiences with the problem.
Kevin Donoghue, President of the Union which represents 354,00 students nationally, was happy to see the issue raised.
There was recognition in the room today that when you talk about people drinking there's concerns but when it comes to gambling it's seen as just a bit of craic. In actual fact, this is something my mother would always say, you'll only ever hear about the wins and not the losses, people suffer in silence. It does an awful lot of damage as people can't pay rent or cover basic goods because they get themselves into serious trouble with gambling. It does a lot of damage and it's something that we should be active on.
"I've gone and placed bets, I know how addictive it is. My brothers are slightly addicted to gambling and I know it affects students massively more than anything," said Cathal Sherlock, incoming NUIG Students' Union Education Officer.
"Last week alone, I went and gambled myself and I went to spend a fiver but ending up spending a fifty, it left me struggling."
Jason Aughney from Blachardstown IT explained that apps such as Paddy Power and Bet 365 allow people to gamble with ease. He said that apps facilitate gambling in such a way that punters aren't physically going in the bookmakers and handing over the money so the gravity of the addiction seems less severe.
"They were just numbers on a screen to him," Aughney said, recalling his relative's battle with addiction.
Katie Quinlan, UCC Students' Union Welfare Officer has encountered the problem on her campus also, especially last week.
"I was watching people leave continuously for Cheltenham. Students would be huddled together in groups around a laptop placing bets on Paddy Power and Bet365. That's the one time that really struck me. The problem is that students will take bets on anything from sports to the royal baby."