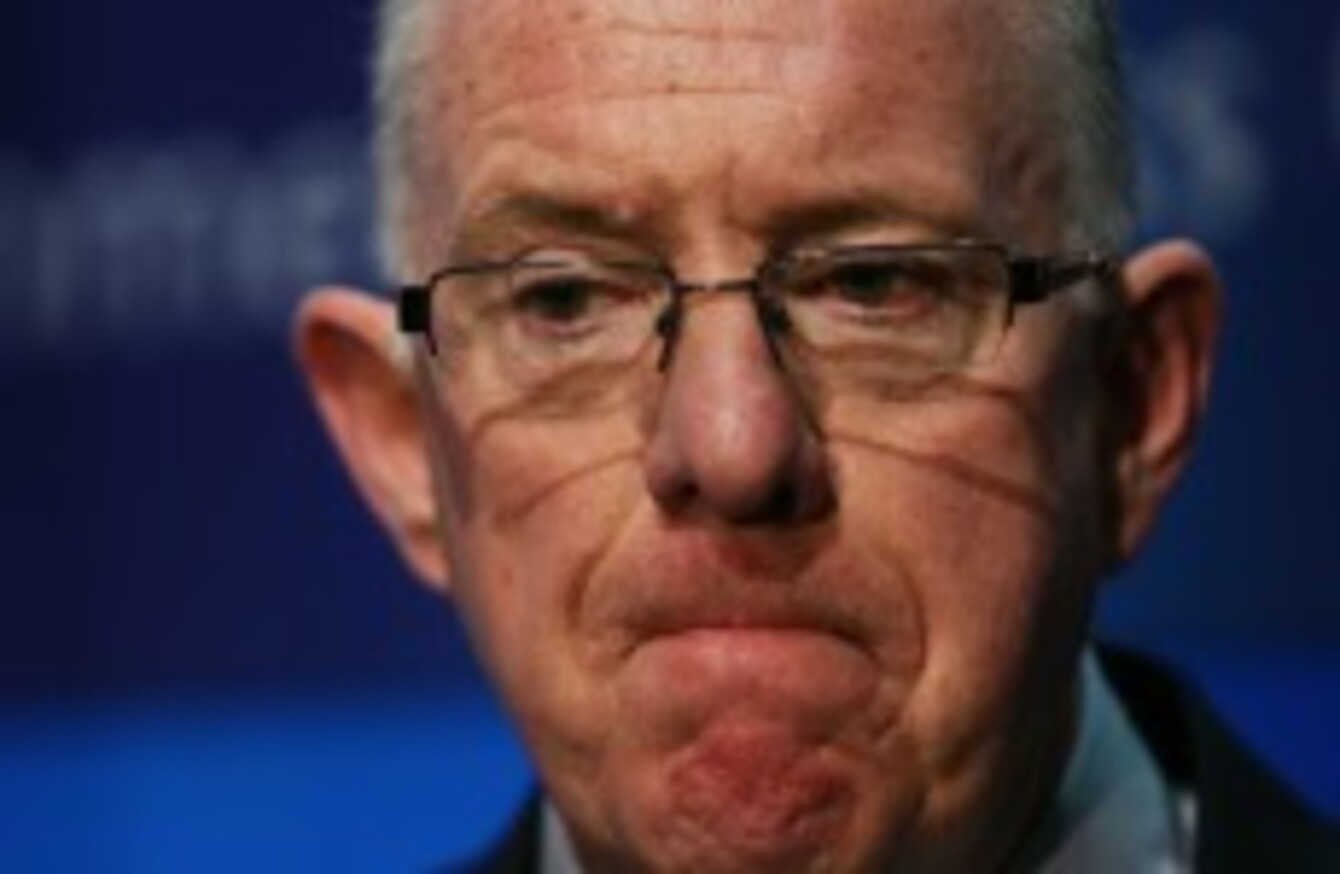 Image: PA WIRE
Image: PA WIRE
Updated 4pm
FOREIGN AFFAIRS MINISTER Charlie Flanagan has called for political leaders to step up efforts to retain political institutions in Northern Ireland.
His comments follow the UUP's unanimous vote to leave the power-sharing executive.
"I don't believe that there is any purchase or benefit in car crash politics," Flanagan told RTÉ News.
He said it was "incumbent on everybody to make sure that we return to a re-commitment of the basic principles, to the institutions and indeed the gains of the Good Friday Agreement" and confirmed he would be meeting Northern Ireland Secretary of State Theresa Villiers in the coming week.
Speaking in the wake of yesterday's vote, UUP leader Mike Nesbitt said the "tipping point" for his party was Sinn Féin's reaction to the shooting dead of Kevin McGuigan and the PSNI's assessment that the Provisional IRA may have been involved.
"The disgust of the reaction of Sinn Féin to the murder of a man on the streets of Belfast conducted by members of the IRA in league with action against drugs,"  he told the Slugger O'Toole political website.
"This is not about wrecking things, this is not about pulling things down. It's about saying the '98 vision for  a peaceful, prosperous society for republicans, nationalists and unionists remains valid in 2015. But it has not been delivered after 8 years of DUP/Sinn Féin leading the executive.
Minister to resign
Nesbitt announced during the week that his party would vote on whether to walk away, recommending that they do so.
The party has only one seat on the 13 person ministerial executive, compared to five for the DUP and four for Sinn Féin.
Danny Kennedy, the party's only executive minister, will resign and the party will go into opposition in Stormont.
'Second fiddle'
After initially leading the executive under David Trimble for four years between 1998 and 2002, the UUP has been forced to play second-fiddle to the DUP in unionist politics since 2007.
Nesbitt denied that leaving the executive was about showing a different route than the one being employed by the DUP.
"Ours is a principled stand," he said.
"The fact that the IRA still exists with a command, a command structure that, according to the chief constable, exists at a senior level comes as a shock to us."
With reporting by Daragh Brophy.