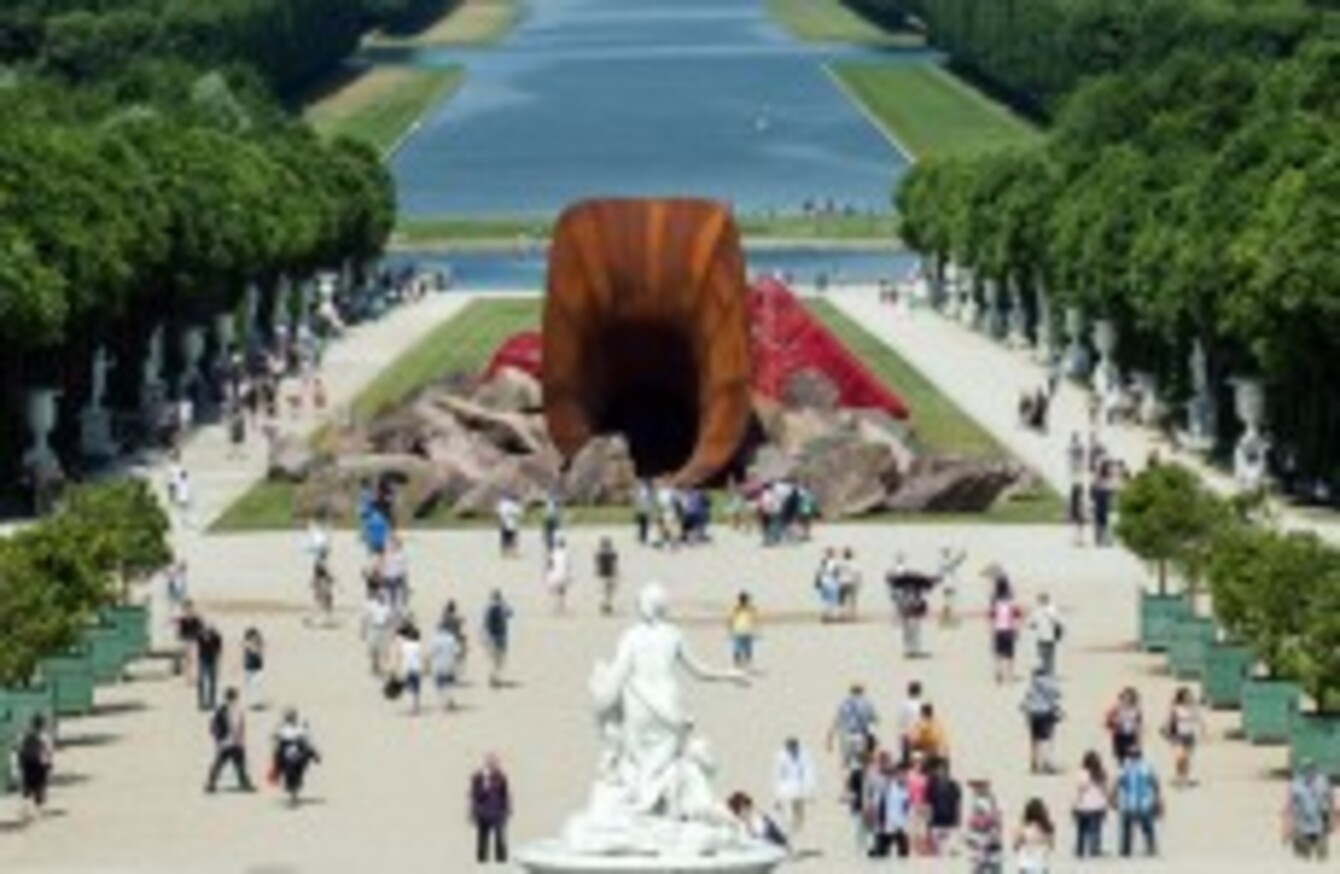 The controversial statue
Image: Associated Press
The controversial statue
Image: Associated Press
A BRITISH SCULPTOR has defended a piece of art which may or may not depict a vagina which has been unveiled at the palace of Versailles in France.
The artwork, called Dirty Corner, is on the grounds of the lavish palace where French royalty, including Marie Antoinette,  lived until the French Revolution.
Artist Anish Kapoor said in one interview that the work signifies "the vagina of the queen who takes power" and described as a 'provocation'.
However he later said that viewers can interpret it as they like.
"A work has multiple interpretive possibilities," Kapoor said.
What I am doing here is kind of taking the surface of [renowned French landscape designer] Le Notre's ordered garden and looking inside.
"Inevitable, one comes across the body, our bodies and a certain level of sexuality," he said. "But it is certainly not the only thing it is about".
The mayor of Versailles tweeted that Kapoor had 'slipped up', while some right wing bloggers expressed their unhappiness with the artwork. The far-right mayor of the town of Béziers said that the work 'disfigures our heritage'.
However visitors to Versailles were largely unperturbed.
"I think it is appropriate. I mean, a human body is a work of art," said one 28-year-old tourist.
One resident of Versailles took issue with the sculpture for other reasons.
"This is a bit of a mess, a heap of metal, rocks," said Pierre Dhainaut. "I know it is a composition, but let's say that this is ruining the perspective that visitors of the palace may have".
Kapoor's exhibition at  Versailles coincides with the 300th anniversary of the death of King Louis XIV, nicknamed the Sun King, who became infamous for his extravagance at Versailles.
Anish Kapoor was born in Mumbai in 1954 and lives and works in London. He won the Turner Prize for art in 1991 and his work has been shown around the world.
Additional reporting by Associated Press