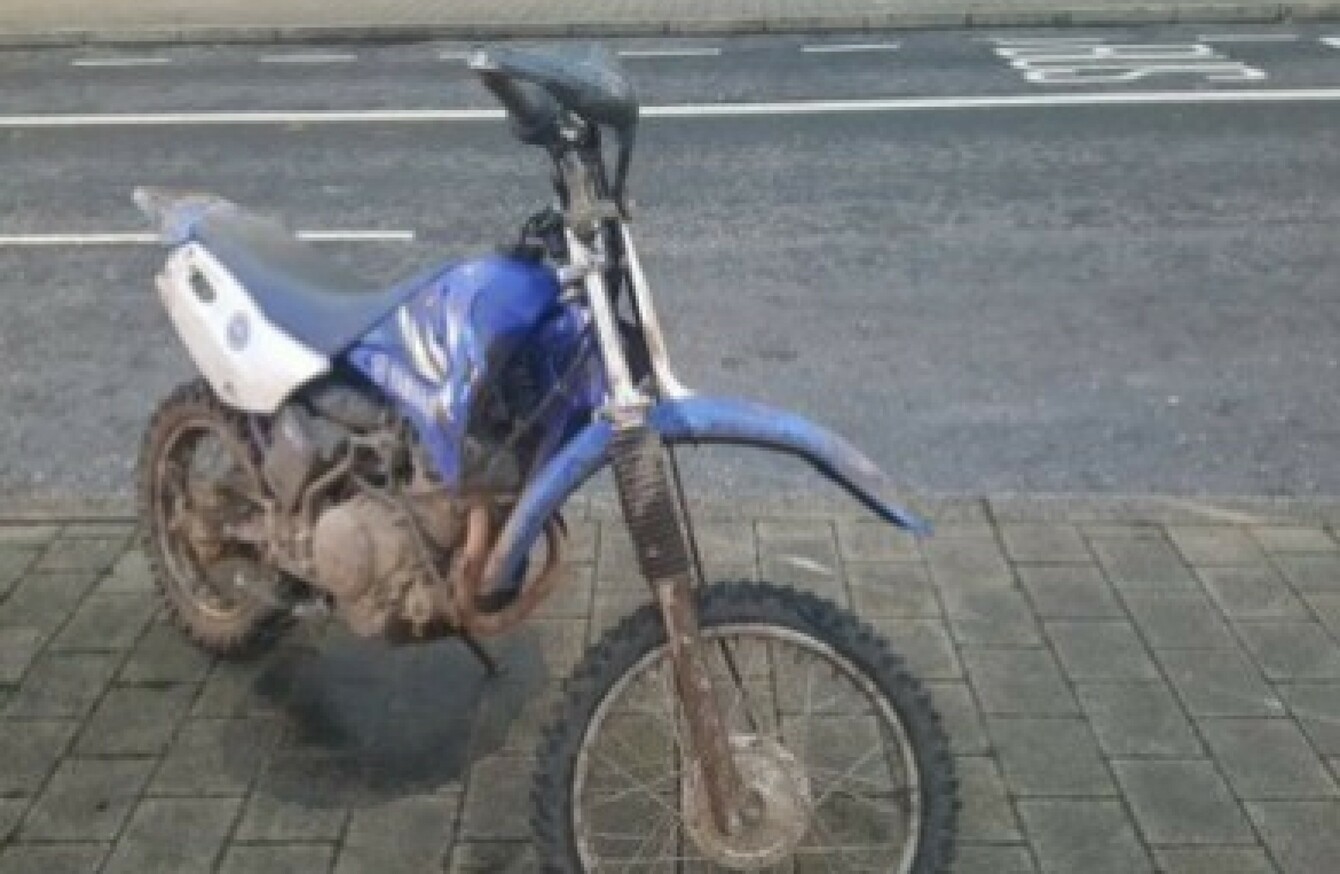 File photo of a scrambler bike.
File photo of a scrambler bike.
A WOMAN WHO was hit by a scrambler bike while out walking her dog has died.
The incident happened in Colin Glen Forest Park in west Belfast on Tuesday evening at around 6pm. The woman, named by police as Valerie Armstrong, was walking her dog in the park at the time that she was hit.
Two males, aged 15 and 17, were detained in connection with the incident, and police appealed for anyone who may have been in the park and seen off-road bikes being used around that time to come forward.
The PSNI said in a tweet last night that Valerie Armstrong died peacefully while surrounded by family.
Superintendent Melanie Jones of the PSNI explained:
"Some scramblers do not comply with vehicle safety standards and are therefore restricted to 'off-road' use only because they do not comply with the necessary legislation for use on a public road or in a public place."
This does not mean they can be driven anywhere 'off-road'.
Jones added:
We are aware of concerns in the local community about people riding scramblers and quads recklessly, especially in public parks, and I want to assure the public that we will take action to curb the nuisance and dangers associated with the use of off-road scramblers and quads in public areas.