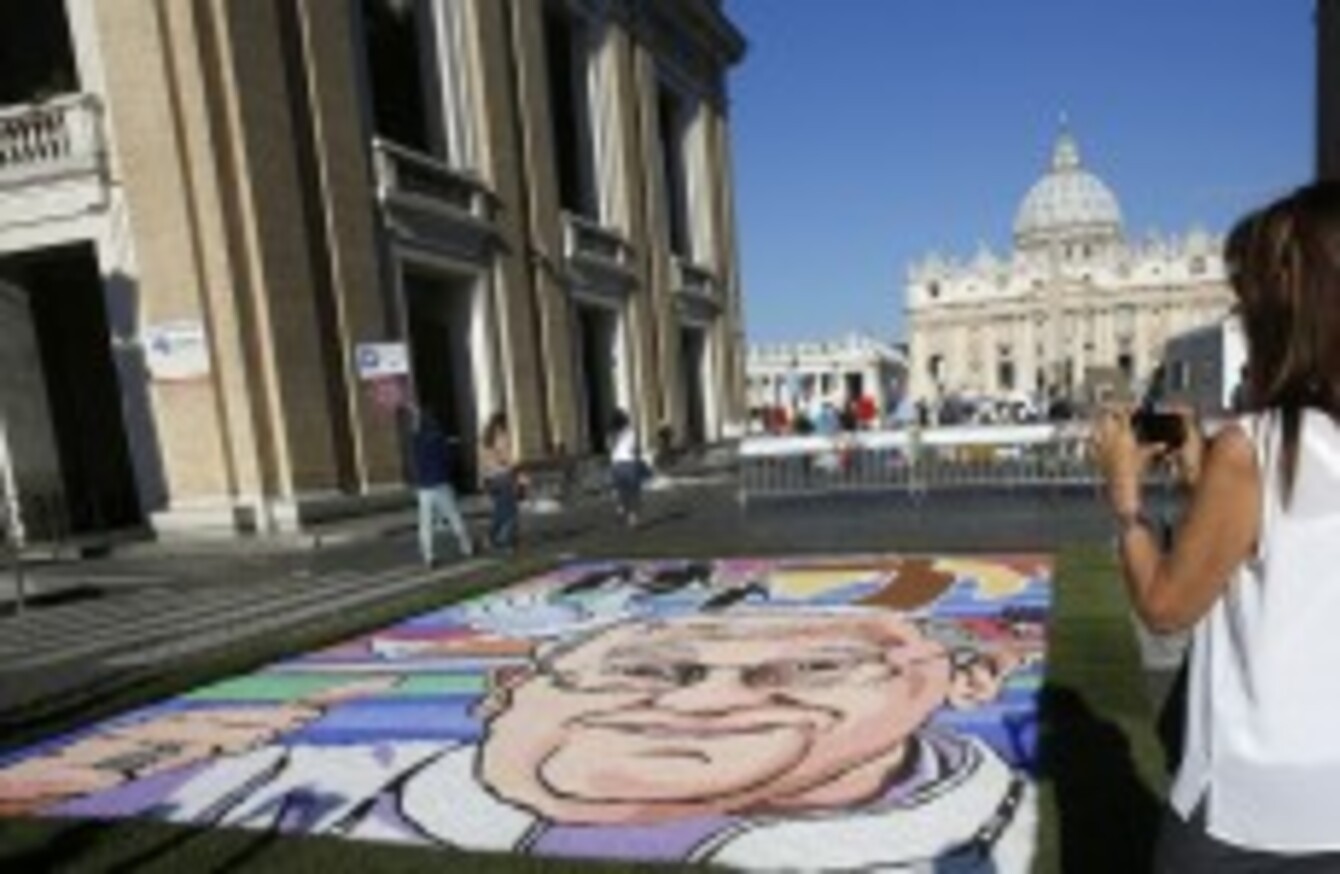 Image: AP/Press Association Images
Image: AP/Press Association Images
THE VATICAN BANK has closed thousands of customer accounts in an effort to rid itself of associations with corruption and money laundering.
In a statement issued this afternoon, the Instituto per le Opere di Religione (IOR) blamed a near-eradication of profits on the "reform process", among other factors.
Profits at the bank for last year tumbled to €2.9 million from €86.6 million in 2012. However, the bank appears to have returned to normal activity in the first six months of this year, reporting a net profit of €57.4 million.
Reform
As past of its reform process, the bank blocked the accounts of 1,329 individual clients and 762 institutional clients. In addition to this, it "terminated" around 3,000 customer relationships.
The IOR now has 17,419 customers, the majority of which it says are individuals or Catholic organisations.
In a statement issued along with its 2013 results, the bank said that "a series of special investigations led by the new management have improved transparency and enabled a number of legacy investments which required extraordinary and precautionary write-down in year 2013."
President of the banks's Board of Superintendence Ernst von Freyberg said:
"At the beginning of my mandate, I repeatedly said that I would proceed with zero tolerance for any suspicious activity. We have carried out our reforms in this spirit and have not only improved procedures to make the Institute safer and more trasparent, but have also put the Institute's owner in a position to act on the basis of facts."
It's fair to say that over the past months this often painful but very necessary process has opened the door to a new, unburdened future of the IOR – as a financial service provider that is fully and solely dedicated to serving the mission of the Catholic Church.