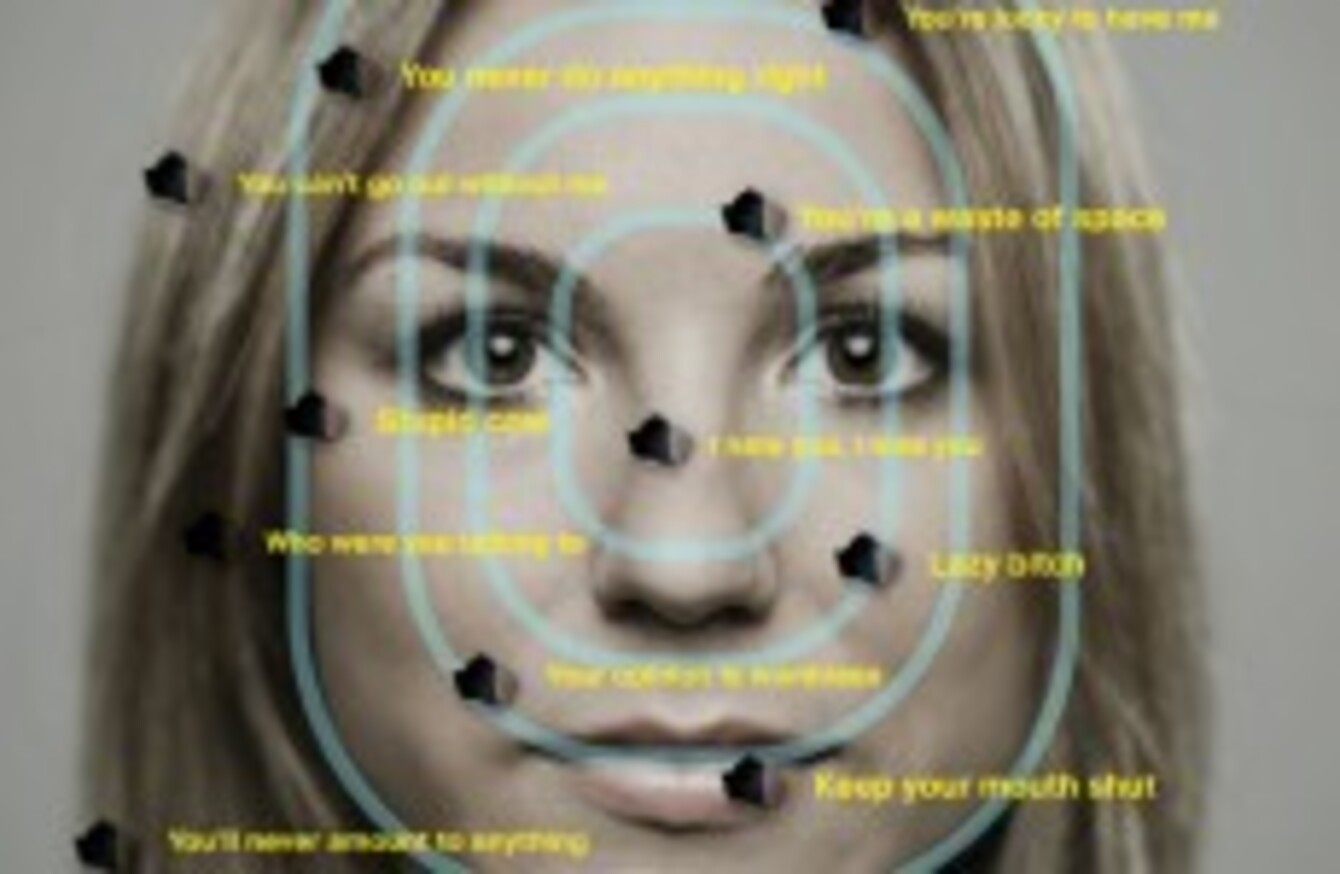 VICTIMS OF VERBAL abuse can suffer from mental and physical health issues – but it can be hard for them to name what they are experiencing,  say Sonas Housing and Meath Women's Refuge, who have launched their new campaign, Killing Me Softly With His Words, this week.
The campaign aims to raise awareness of the affects of verbal abuse such as name-calling, insults, humiliation, intimidation, threatening comments and mind-games.
Rachel Mullen, chairperson of Sonas Housing, said that verbal abuse "can in effect slowly deaden someone from the inside out".
If a woman is experiencing physical abuse she can name what is happening and there are bruises and scars to prove it. Verbal abuse can have a hugely debilitating effect emotionally and psychologically but because of the lack of tangible evidence it can be harder for women to name it or to show its impact.
She explained that verbal abuse does not show on the outside, so it can be difficult for victims to say that they have been abused.
No one goes to A&E because they have been humiliated and ridiculed and it's difficult to file a complaint to the guards to say that your partner isolates you from your friends.
She added that reports show that psychological abuse has been linked to anxiety, panic attacks and suicidal thoughts, and that 35 per cent of domestic violence victims who apply for a Sonas house experience mental health problems from living in abusive situations.
The stress caused by living with long-term abuse can also have long-term health consequences such as high blood pressure and asthma.
One in five women experience domestic abuse in Ireland, according to Women's Aid, while the HSE said that by a woman experiences at least 35 separate incidences of abuse before telling another person about it.
Deirdre Murphy, manager of Meath Women's Refuge, said that it is important for victims of domestic violence to recognise verbal abuse as a part of the overall pattern of abuse they are experiencing.
Women living with controlling partners may have internalised a lot of the verbal abuse and believe they are the problem because they have been continually told that by their abusive partner. What makes it even more difficult to recognise is that often an abusive perpetrator may quickly switch between verbally abusive and more caring behaviour which means the woman is often unsure of what to expect and continually off-balance.
#Open journalism No news is bad news Support The Journal

Your contributions will help us continue to deliver the stories that are important to you

Support us now
For more information Sonas Housing, visit its website, and for Meath Women's Refuge, visit their website.
Domestic violence in Ireland
According to the National Office for the Prevention of Domestic, Sexual and Gender-based Violence (Cosc):
14 per cent of women and 6 per cent of men suffer severe domestic abuse
29 per cent of women (1 in 3) and 5 per cent of men (1 in 20) who are abused report this to the Gardaí
Helplines and groups available to men include Amen and the Dublin Rape Crisis Centre.