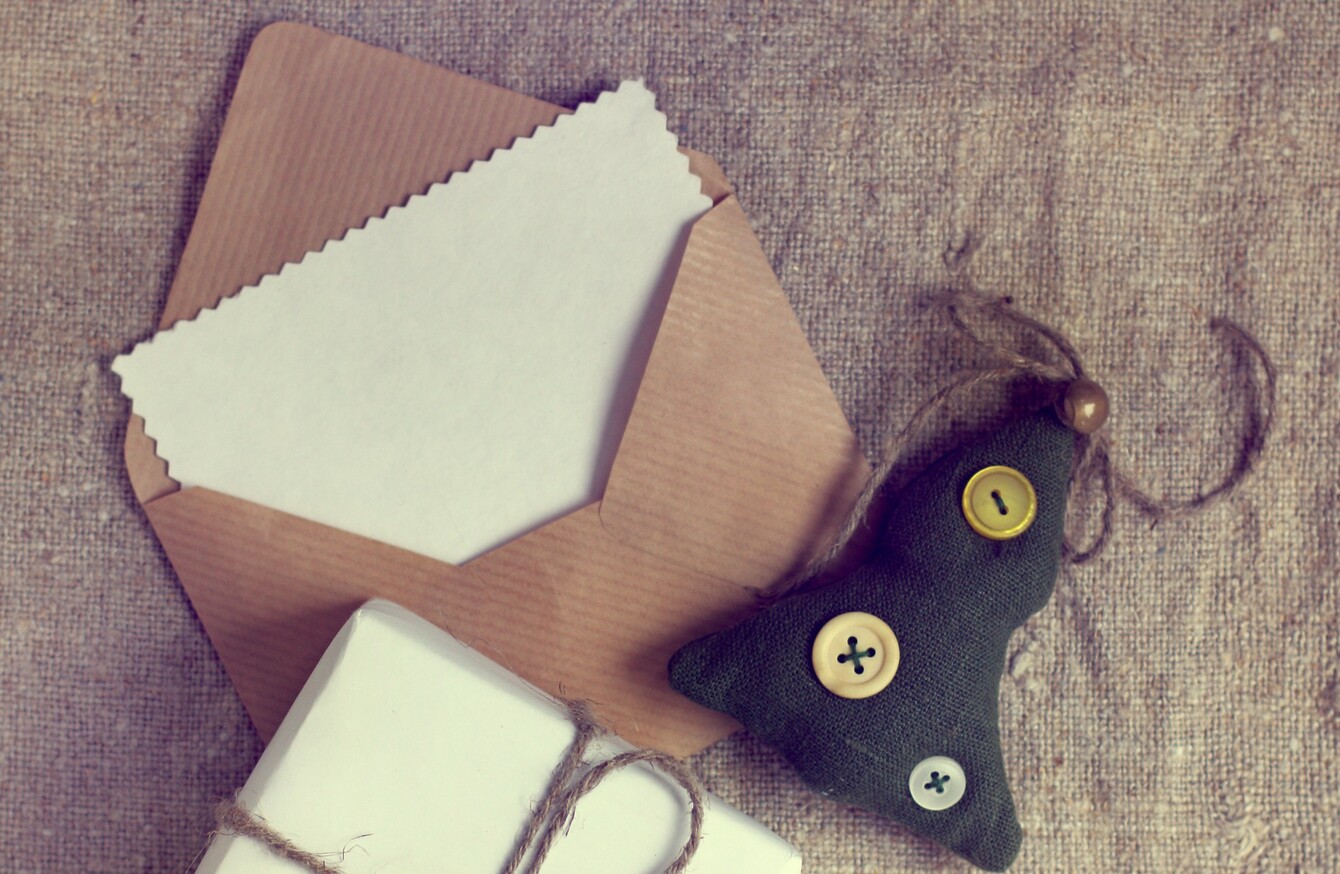 Image: Shutterstock/azem
Image: Shutterstock/azem
A JUDGE SAID that a 45-year old mother committed "a dastardly and appalling offence" when sending "a vile" Christmas card to an 11-year old schoolgirl.
At Kilrush District Court, Judge Patrick Durcan said that the mother-of-three sent "this vile package" of a malicious nature to the child at a very, very sensitive time in the girl's life.
The court heard previously that the girl opened the Christmas card last December in the upstairs of her home, and came down the stairs screaming to her mother.
In court, gardaí deemed the content of the card to be so offensive it could not be read out in open court, but did state that the little girl was called "a bitch" and words to the effect of "we all hate you".
Outside court yesterday, the girl's father said that the card's opening line was 'Dear bitch (girl's name)' and proceeded to call his daughter "a little c**t".
He said:
It was a horrible and a grotesque thing to write to an 11-year-old. It was a despicable act.
Disguised handwriting
The man said that the handwriting was disguised by the woman – a neighbour of the family – to look like a child's handwriting, so that his daughter would believe that her classmates wrote the card.
He added:
It was written from the perspective of a group of kids that hated our daughter and it mentioned all the activities my daughter is involved [in] and that she was hated in all of those.
Recalling seeing the contents of the card, the man said he had a feeling of "complete shock and disgust".
In court, Judge Durcan read out a victim impact statement from the girl, who has been receiving counselling as a result of the trauma brought on by the card's contents.
In her statement, the girl said: "When I first got the letter I was upset and kind of confused.
I was a little mad and I really didn't understand why someone would do it to me.
She added: "I was kind of relieved when I found out who it was because I didn't really want to have to go to school and think, did this person sent it to me?
"I was a bit confused why an adult would do that to me.
I thought it was maybe something I had done that would make her do that. I was upset because I didn't want to think of Christmas as a time when I got a really mean letter.
In order to identify the perpetrator's handwriting, the girl's parents put the card up on Facebook and soon after the woman presented herself to gardaí.
Pleaded guilty
In reply to the charge of posting a Christmas card containing indecent, grossly offensive and obscene words, the woman said:
I'm so sorry. I was so wrong. If I could change things I would. I will never do anything like that again.
The woman pleaded guilty to the charge.
The court heard that matters were fuelled by an incident between the defendant's daughter and the victim when they were both aged eight. Solicitor for the woman, John Casey said that his client let her anger about the matter build up and said she was aware that this was an irrational reaction.
He said: "The little girls got over it and it was only her keeping it alive."
He added that his client had sought the help of mental health services.
"She has brought shame on herself," he said.
Casey said that his client did "a horrible thing" and texted the injured party to say she was sorry, and also wrote a letter of apology which wasn't accepted.
Judge Durcan said to send any message through the post to a third party of a malicious and vile nature was the most appalling thing to do. He added that, in addition, the victim was very young and the letter was sent at Christmas time.
No previous convictions
Judge Durcan said that the offender has no previous convictions, has three children, was having difficulties at the time and and has herself received medical attention.
Striking out the matter after the woman agreed to pay €600 to the court poor box, Judge Durcan agreed not to identify the defendant, and said she had suffered considerably.
He told her:
You are not going to have a criminal record. I don't think you a criminal – I do think you have gone through a difficult time.
Judge Durcan agreed to an application from Casey that his client not be identified.
He said: "There are cases where I hope a wrong will not lead to a complete septic situation – that is why I am making that order."
Disappointed
Speaking outside court after the case concluded, the girl's mother said: "We are very disappointed that something wasn't done to protect our daughter into the future from this woman."
The mother said that the woman has "an unhealthy obsession" towards her daughter and has a hatred for her girl.
The girl and her family are neighbours to the woman. The child's mother said:
"We grew up together. This woman had a key to my front door, we car-pooled kids but then she took this hatred to my daughter."
We were hoping that there would be something to protect our daughter – some court order that she couldn't come near our daughter.
Comments have been disabled for legal reasons.