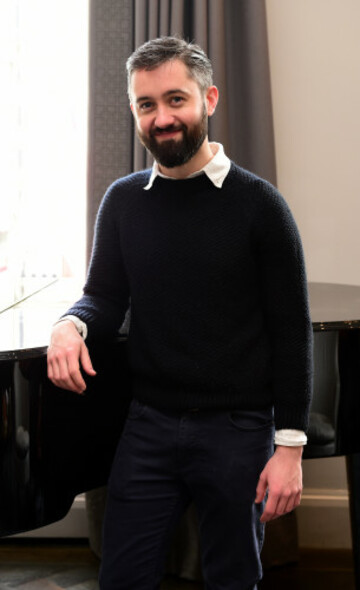 Conor O'Brien attending the announcement for the nominations for this years Ivor Novello Awards, at The Arts Club in London. Source: Ian West
IRISH MUSICIAN CONOR O'Brien of the band Villagers has been nominated for an Ivor Novello award for his latest album, Darling Arithmetic.
The Ivor Novello Awards – known as the Ivors – "honour and reward excellence in British and Irish songwriting and composing".
O'Brien wrote, recorded, produced and mixed the album himself at home in Malahide in Dublin.
Belfast musician David Holmes is also nominated in the Ivors, alongside Keefus Ciancia, for their work on London Spy, which is nominated in the Best Television Soundtrack category.
In addition, Snow Patrol members Gary Lightbody and Jonny McDaid have been nominated for their songwriting work on Ed Sheeran's song Bloodstream.
The full list of nominees can be found here. The awards will take place on 19 May at the Grosvenor House in London.