Liveblog
TONIGHT WAS THE last ever Tonight With Vincent Browne.
The veteran journalist will leave the show after ten years at the helm.
Tonight's show featured a wide-ranging discussion on where Ireland is, post-crisis, with a panel featuring Sinn Fein's Mary Lou McDonald, the Irish Independent's Dearbhail McDonald, independent TD Catherine Connolly and TheJournal.ie's own Sinead O'Carroll.
Evening folks, it's myself Paul Hosford here to take you through the last-ever Tonight With Vincent Browne.
Sinead O'Carroll will be bringing us behind the scenes glimpses from TV3 studios in Ballymount as she prepares to be part of the panel.
Makeup artist Adrienne Kennedy-Campion is the longest serving VinB staffer.
Here she is touching up the main man:
Source: Sinead O'Carroll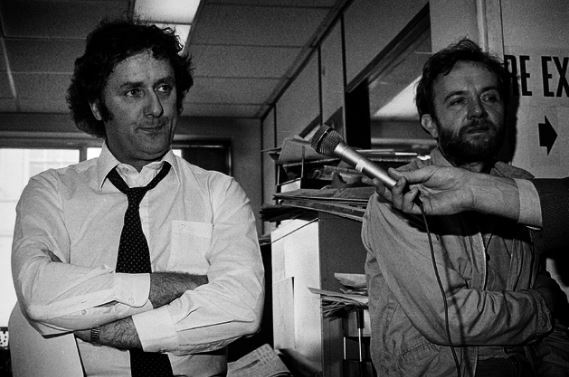 Source: Eamonn Farrell/RollingNews.ie
Our friends over at RollingNews.ie have dipped into their archives for some VinB nostalgia. Here he is around 1989 in the Sunday Tribune offices when he was editor of the paper, alongside Paddy Prenderville.
Annie West is a national treasure.
Our news editor Sinead O'Carroll has become a staple of VinB shows in the last couple of years and she had some lovely things to say about him today: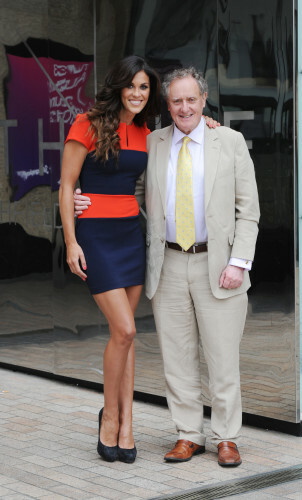 Vincent and tonight's tweet machine operator Glenda Gilson. Source: Sasko Lazarov/RollingNews.ie
Indeed, the man himself has written for TheJournal.ie, joining such greats as myself.
Ah lads. I think it's getting dusty in here.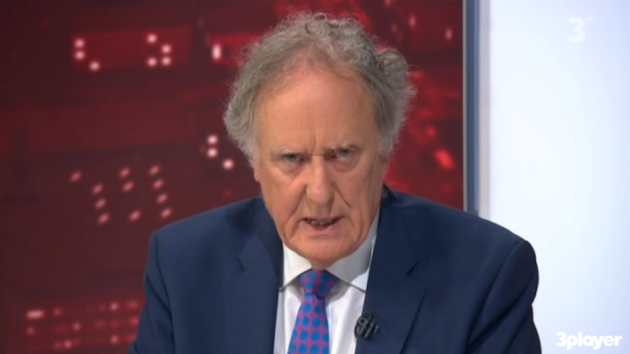 Here it is…the last time for Vincent to say hello.
Vincent begins by thanking TV3 and plays down reports of his pay packet (probably the most VinB comment ever).
He thanks TV3 for never interfering in the editorial content of the show.
He thanks Adrienne Kennedy-Campion for making him look well enough "not to scare children who stayed up late".
If you have a chance, you should read Siobhán Brett's take on the show's impact. It is very good.
VinB will be back on TV3 in the autumn with a documentary on Gerry Adams.
Given the pair's history, that should be some excellent viewing.
Sinead O'Carroll left the office today and I didn't see a motorbike tucked under her arm…
Source: TV3 Ireland/YouTube
They're showing clips of the Vincent Browne special from The George in 2015 on the day marriage equality was made law.
It was a truly incredible show, with Browne himself being overcome with the emotion of the occasion. Smashing stuff.
Drag performers Davina Devine and Dolly Grip are on the tweet machine with Glenda. They send a shout out to The George.
Then, Vincent Browne just asked "Who's Thirsty Thursday?"
This is the best show ever.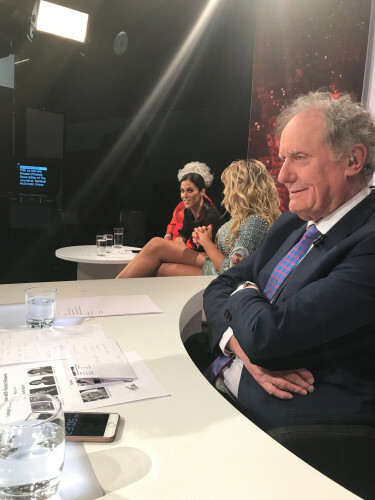 Source: Sinead O'Carroll
Here's the view from across the desk.
Both Catherine Connolly and Dearbhail McDonald both point to the water charges protests as major transformative moments in Ireland since 2010.
McDonald says that it was like the final piece in the game of Buckaroo that makes the mule kick.
Paul is right, Sinead would be a brilliant replacement, but personally I'd prefer she stayed here!
A thank you from TheJournal.ie alumnus Dan Mac Guill over in Washington DC. Dan's work featured regularly on the show.
The "order" in Irish media has been long-established. Vincent Browne was willing to deviate from it and that has meant a lot to everyone here at TheJournal.ie, particularly our editor Susan Daly.
We go to the tweet machine and while the #VinB is dominated by good wishes for Vincent, he wants to talk about Sinn Féin going into government.
I doubt you'll get that from Twitter tonight, Vincent.
While Browne is known as a pioneering journalist, he has a keen interest in the future and evolution of media.
He's now leading a discussion on the future of the industry.
This is a very good point. The VinB hashtag has become a community of itself. What is everybody going to do at 11pm on weeknights now?
As they say on the tweet machine: thread.
Source: Leon Farrell/RollingNews.ie
An email in from a "loyal viewer":
"Vincent you will be missed -you are the legend of current affairs.
"Wishing you a healthy and happy retirement."
Going through the papers for tomorrow, Vincent sees the Irish Sun's is about him under a headline "It's Vin Emotional".
He quickly skips past it, saying "cringemaking".
Personally, I think this is wrong.
Part of the beauty of Vincent Browne is his unwillingness to accept that because Ireland has a lot of good, the bad can be ignored.
Vincent pokes fun at Glenda Gilson, joking that she'd had dinner with Donald Trump.
Their banter is excellent, so let's get Vincent hosting Xpose.
A men's choir is singing Bread of Heaven!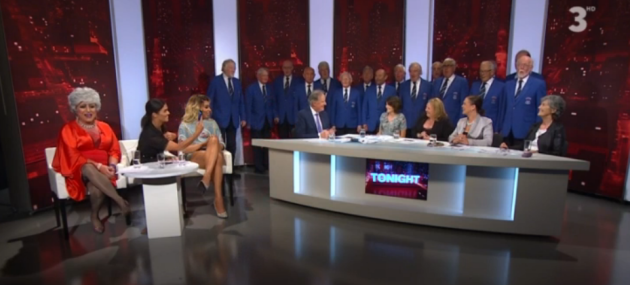 As they came on set, Vincent muttered "ah jaysis", but that was the most fitting parting shot I could have imagined.
Bonkers, like, but oddly fitting.
And that's it.
No fireworks, no ceremony. Just another show to Vincent, really.
Thanks for everything, VinB.
Contribute to this story: