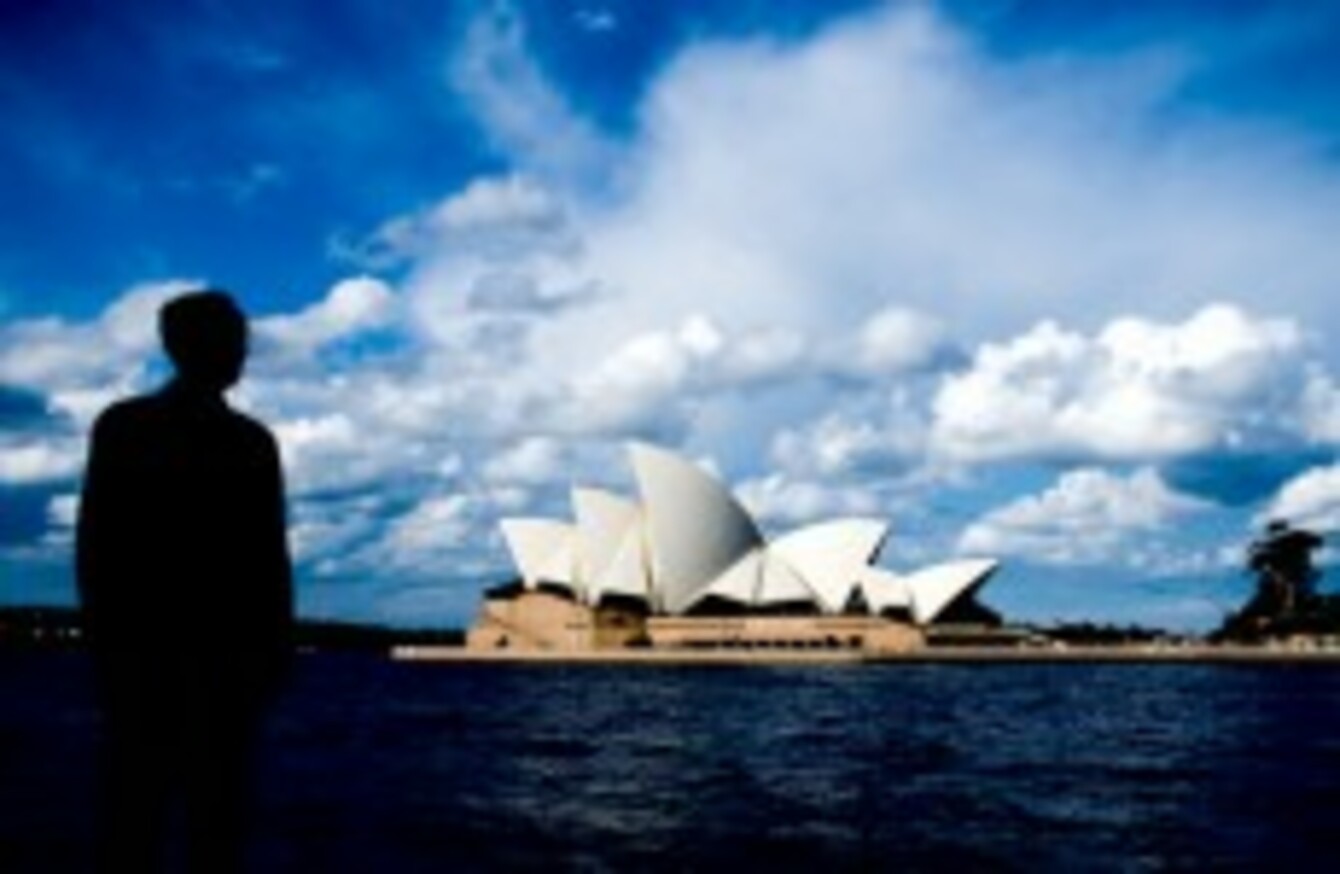 AN IRISH COMPANY that handles visa applications to Australia has seen a 60 per cent increase in the number of young Irish people wanting to emigrate to Oz.
According to Australian Visa Specialists, two main demographics make up the 60 per cent increase. The first is graduates aged 18-25 who say they are leaving because there are no job prospects here. The second are those aged 25 to 31 who have lost jobs, are struggling with negative equity and other personal debt.
Liz O'Hagan,  founder of Australian Visa Specialists, told TheJournal.ie that in the whole of 2009, the company was contacted by around 5,600 people aged between 18 and 31 for advice. From January to the end of  October this year, the company has advised just under 9,000 young people in that demographic. Ms O'Hagan said:
We had 4,500 enquiries up to June alone this year. What we're getting from people this year is very different from their reasons for wanting to go last year. This year people have lost hope. Last year, we would have people say they were thinking about going out on the one-year visa, go travelling, see what was out there. This year, they see no hope. It's graduates who have no employment at all, including engineers and nurses. Tradespeople too – electricians stand out a mile – they are coming out of FAS and feel they have no choice. At the recent Health Recruitment Expo at the RDS we met over 90 unemployed young physios looking to go to Australia.
Taoiseach Brian Cowen has insisted that Ireland is not returning to mass emigration on the scale of the 1950s or 1980s, despite pre-Budget projections that 100,000 people will leave the country in the next four years. He did, however, admit that "there are many of our own people who are leaving, some voluntarily, some because we haven't been able to produce enough jobs in the immediate term".
Liz O'Hagan said that most younger applicants to their service are looking at leaving Ireland "in the short-term – for the moment". Many hope the situation here will have improved sufficiently for them to return in a three-to-five-year mark. She added:
Many of them do not want to leave Ireland for good. Their own parents are encouraging them to look abroad where they see they will secure that employment which they can't get here. For me, that's the saddest part. Years ago, I would have had parents asking me, 'Don't let my Jimmy or Mary go there for a year – it's so far away'. Now they come with them to seminars.
#Open journalism No news is bad news Support The Journal

Your contributions will help us continue to deliver the stories that are important to you

Support us now