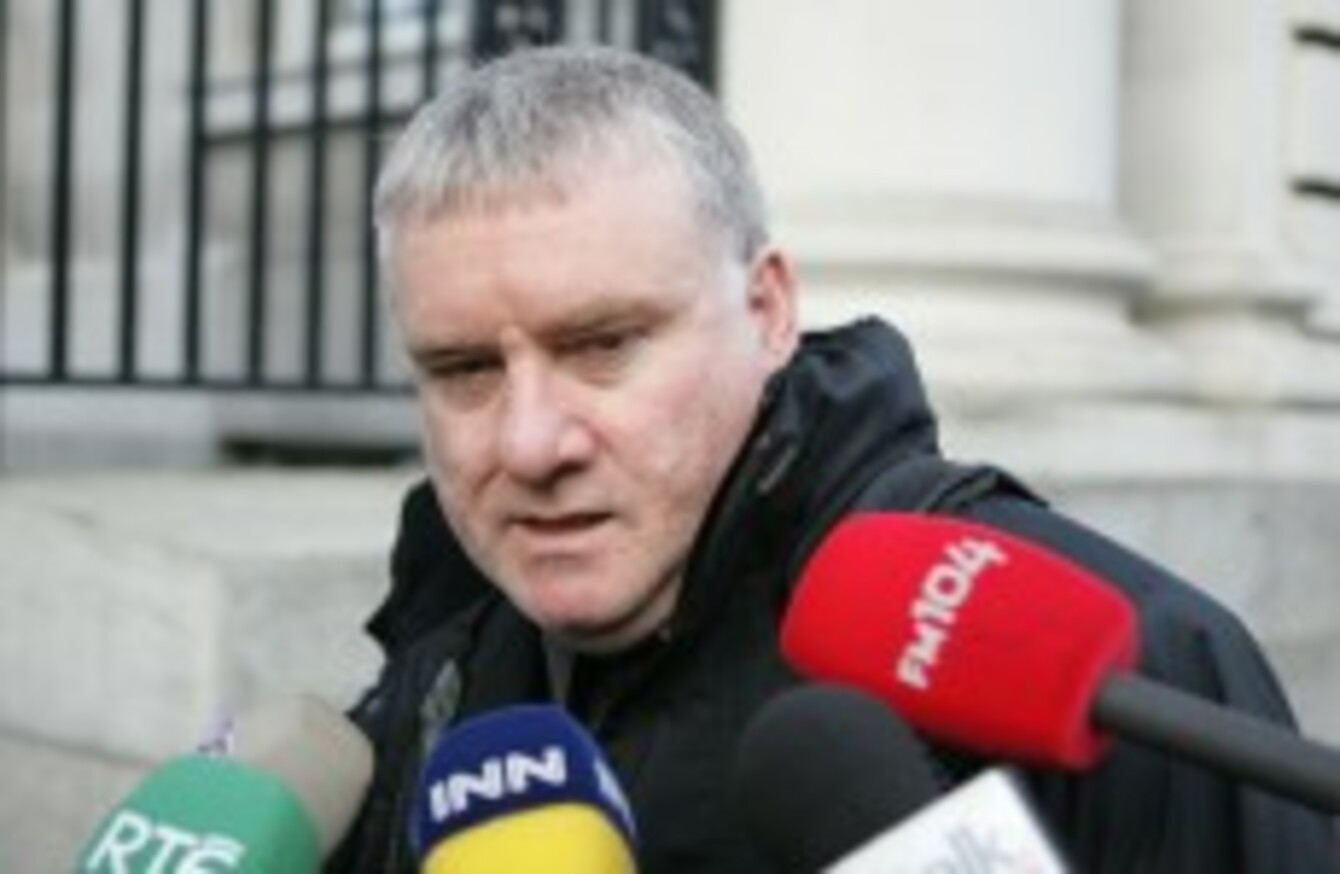 Siptu's Gerry McCormack pictured in 2008
Image: Leon Farrell/Photocall Ireland
Siptu's Gerry McCormack pictured in 2008
Image: Leon Farrell/Photocall Ireland
WORKERS AT THE closed Vita Cortex manufacturing plant in Cork are set to "escalate" their protest after two weeks of  a sit-in failed to achieve results.
The union supporting 32 workers at the facility said it would being staging protests at the relevant Government departments and Nama as well as the company's facilities. A Siptu organiser added that the union would "not rule out any action".
Vita Cortex, which manufactures packaging, closed its plant on Kinsale Road in Cork ten days ago on Friday 16 December. The employees were told they would not be receiving any redundancy payments – and have been holding a sit-in at the company ever since.
Before Christmas, the company reportedly offered workers a lump sum of €1,500 each if they would leave the plant and allow the owner to clear out equipment. However, Siptu said the offer was "derisory".
The union said the 32 workers had won extensive support from the local community in Cork.
Siptu organiser Gerry McCormack said: "The employer, NAMA and the various government agencies were given ample time to resolve this issue prior to the new year but they have all failed to agree a method to resolve the dispute. It's totally unacceptable that this dispute should continue when it's clear that a solution could easily be found."
The company also operates facilities in Belfast, Dublin and Athlone.