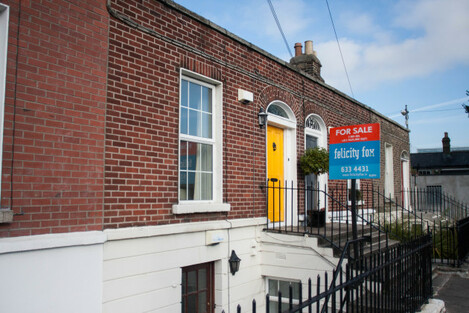 THIS WEEK THERE was some good news for renters with the Private Residential Tenancies Board (PRTB) getting tough on landlords not registering tenants.
Swedish furniture giant Ikea also outlined plans for how the kitchens of the future are going to look.
Here's what's been happening.
The Big Movers
Rent supplement 
Two landlords have received criminal convictions and been fined €11,000 for not registering their tenants.
Details of both cases were released on Wednesday and had gone before the PRTB last week.
The case was heard by Judge John O'Neill who convicted the two landlords of not registering their tenants – something they had been warned about repeatedly. On this Judge O'Neill said:
The landlords in these cases were both contacted by the PRTB on a number of occasions and given a number of opportunities to register their tenancies.
Ghost estates 
A former ghost estate called Belmayne in Dublin 13 has been transformed into modern accommodation by housing charity Clúid.
Clúid refurbished more than 200 units, which have been divided between people on Dublin City Council's housing waiting list, people who have been homeless, and people who can afford to pay standard market rent.
Speaking about the transformation Helen Maguire, a new resident in the estate, said:
Before moving here, me and my son were living in a one-bed emergency accommodation hotel room. My landlord moved back into the property I was living in and I had been extremely anxious ever since. We were totally unsettled.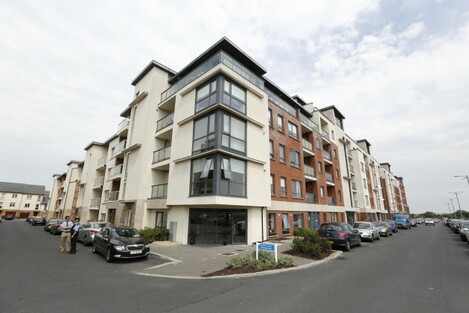 How the new development Belmayne, Dublin 13 looks now. Source: Sasko Lazarov/Photocall Ireland
Changing kitchen
If you have found yourself feeling a bit bored with your kitchen recently, Ikea has some good news for you.
It has envisioned a new concept kitchen that will assist amateur chefs in cutting down on food waste. The furniture store worked with London-based design company IDEO and students from two universities to create the 'smart kitchen'.
The table suggests recipes for leftover food and has a 'mindful' water system to make people more aware of how much they use of it.
Source: Ikea
Under Construction
Des Res
Sex and the City star Sarah Jessica Parker has just sold her New York townhouse and Business Insider has reported that she lost almost $750,000 (€675,000) on the sale. Despite this, it still sold for $18.25 million (€16.44 million). Here is what its buyer can look forward to:
Floor-to-ceiling French doors and Juliet-style balconies punctuate the parlor-floor dining room.

1/5

Built in 1846, the 6,800-square-foot townhouse has five floors with six bedrooms.

2/5

Accented by Boffi stainless steel and walnut cabinetry, the eat-in kitchen is located on the garden floor.

3/5

You can access the split-level garden off the kitchen after enjoying a hearty breakfast

4/5

Each room includes its own en suite bath, to make those morning family routines more manageable.

5/5
Want more of these articles? Get our weekly property magazine emailed to you