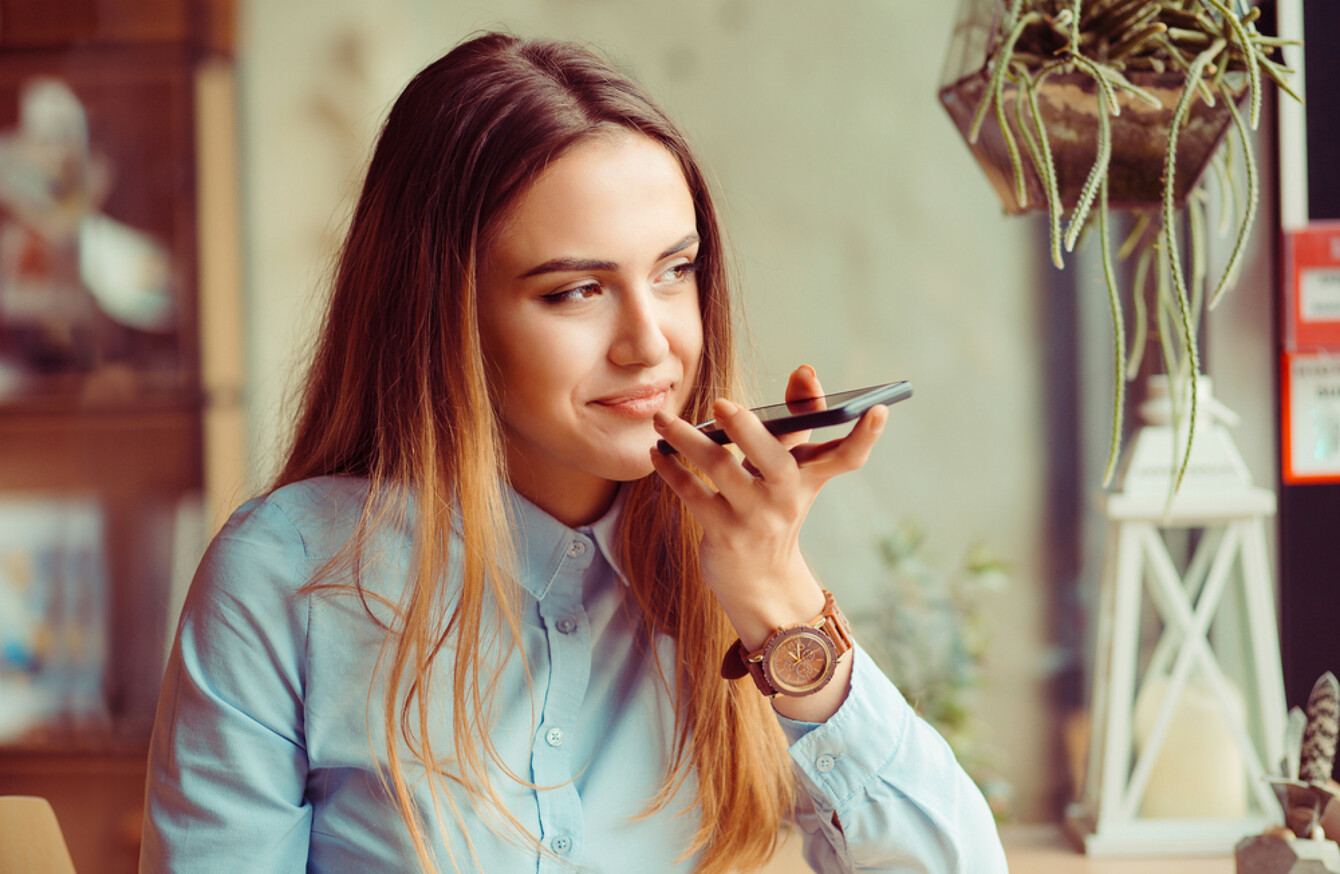 Image: Shutterstock/HBRH
Image: Shutterstock/HBRH
'HEY GOOGLE, TURN the oven on. And then search for lasagne recipes.'
By 2020, 50% of all Google searches will be voice controlled according to a 2016 ComScore report. That stat alone is a clear sign of how much voice recognition technology will shape our lives in the next couple of years.
Back in the 1960s, IBM developed the Shoebox, a computer with the capacity to understand 16 words. By 2011, Apple's Siri could field questions about the weather, the best Italian restaurant in Limerick, or how to change car engine fluid. 
Right now, you can take your pick of digital assistants, whether you want Android Auto integration in your car, Amazon Echo in your living room, or Siri on your iPhone.
This morning, TheJournal.ie launched a dedicated 9 At 9 audio news bulletin in partnership with Volkswagen. It's available on any device that supports Google Assistant, so once you set it up, a simple, 'Hey Google, listen to the news,' will get you the latest stories.
So what else can you use voice recognition for? Here's a taster…
1. Check if you've left the lights on
If you have smart home devices set up in your place, there's no need to worry all day if you've left the bathroom light on or forgotten to set the heating timer. Google Assistant, for example, works in tandem with your household devices, so a simple "Hey Google, is the kitchen light on?" will get you the answer you're looking for.
2. "Drop in" on friends across the globe
Here's where things get very futuristic. Amazon Echo users can ask Alexa to "drop in" on other Echo devices, be they across the hall or on the other side of the world. Once yourself and a friend or family member both have Drop In enabled for one another, you can make voice or video calls that connect automatically, without the other party having to answer. You can start chatting immediately, and hear what's going on at the other end too.
3. Find your way home hands-free
"OK Google, take me home." Fumbling with the sat nav or Maps app while you're driving is not only inconvenient but unsafe too. With Android Auto's Google Maps integration and Siri's Apple Maps Integration, you can get turn-by-turn directions to your house, office or any address you like, just by asking. 
4. Remember to stop off at the shops
If you regularly find yourself forgetting your plans to stop at the supermarket or fill up the petrol tank until you pull into the driveway, you'll enjoy another handy Android Auto feature: location-based reminders. You can verbally request a reminder that'll pop up as soon as you hit a specific location, be it the turn off for the petrol station or the street your dry-cleaners is on.
5. Get the house set up for bedtime in one go
Apple's HomePod, launched in February, allows users to "set scenes", where multiple appliances or accessories working in combination. By saying "Goodnight," for example, you could turn the lights down, turn the speakers off, lock the front door and switch your bedroom light on.
6. Order pizza with minimal effort
Rather than inputting a food order from your phone or laptop, you can now simply ask your Amazon Echo to do the work for you. Saying "Alexa, order me a pizza," for example, can trigger your Echo to place an order with your local takeaway joint. Hangover food, sorted.
To make your life even easier, TheJournal.ie's 9 at 9 News, supported by Volkswagen, is now available via audio on any device that supports Google Assistant. All of the morning's top stories, read to you on the go. If you've got an Android phone, a Google Home speaker, or a car with Android Auto integration, you can sign up. Here's how to set it up.