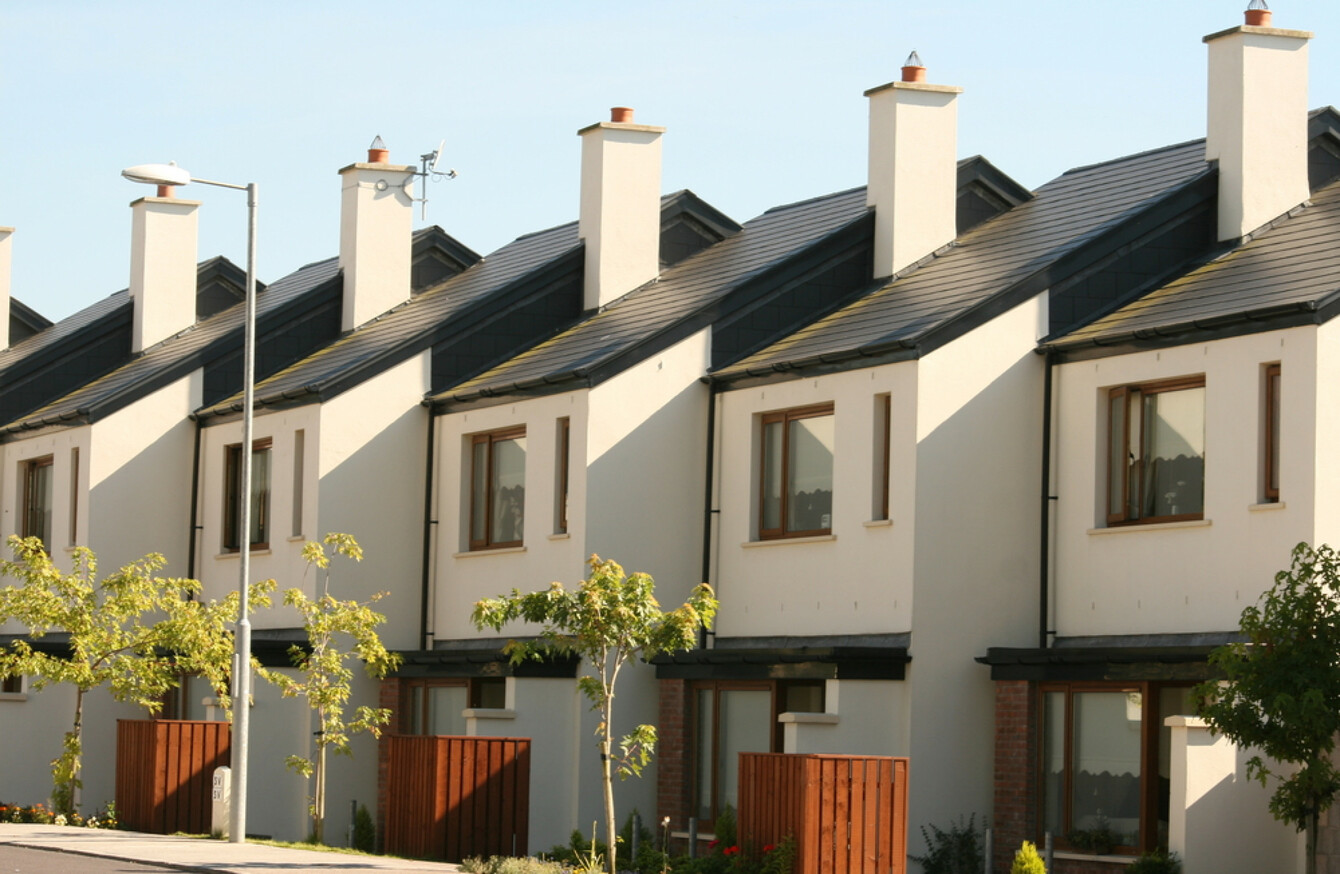 Image: Shutterstock/kolo5
Image: Shutterstock/kolo5
TWO OPPOSITION PARTIES are today trying in their own way to fix the country's renting and housing crisis.
The Green Party has today proposed that State lands, such as Cathal Brugha barracks in Rathmines, and the Dublin Bus Depot at Broadstone, be developed for housing specifically for the rental sector.
The party estimate that 3,000 homes could be developed between both locations, which span nearly 25 hectares. The Dáil will debate the proposal this evening.
Meanwhile, Fianna Fáil's bill to regulate vulture funds in Ireland is also due to be discussed today. 

Green Party Leader Eamon Ryan said the housing situation is continuing to spiral out of control.
"The government must abandon their approach of tinkering with the market in the hopes of addressing this crisis, and take an active role in providing homes for people," said Ryan, who believes the government must start using State lands as a matter of urgency.
He said Austria, the Netherlands, and Denmark all use the cost rental model to deliver thousands of homes every year.
Ireland's housing list 
Catherine Martin TD said there are over 100,000 families on the housing waiting list across the country and the situation will only get worse if affordable rents are not prioritised.
Fianna Fáil's finance spokesperson Michael McGrath has said there is no doubt the housing and rental crisis in Ireland will get worse if large-scale loan book sales to vulture funds, such as that floated by PTSB recently, go ahead.
The proposed sell-off of 18,000 properties, including 14,000 private dwelling homes, has become the subject of a political battle in recent weeks.
While the primary focus has been on family homes included in the sell-off, there are also some 4,000 buy-to-lets included in the proposed PTSB sale.
Selling buy-to-lets 
Most of buy-to-let properties have tenants renting the property from the homeowner.
When these properties fall into the hands of vulture funds, they are often sold, quickly.
"Vulture funds most certainly do not like to keep tenants in situ when they are selling off the properties," McGrath said, stating that these 4,000 tenants could find themselves evicted.
The increase in the housing list is something Sinn Féin's Pearse Doherty has also highlighted if the sale is allowed to go ahead.
"Without a doubt. They [vulture funds] argue that they can achieve a higher sale price with vacant possession and there is nothing to prevent this," he told TheJournal.ie.
McGrath said he was pleased there was an agreement to change government policy on the regulation of vulture funds. In order to protect homeowners and renters, he said it is important the law is "enacted as a matter of priority".
McGrath said it is high time vulture funds are regulated by the Central Bank, adding that it is his firm view these companies have been "above the law for far too long".
Since raising the issue in recent weeks, his party has been inundated by people who have their own stories of dealing with vulture funds.
He said vulture funds have been allowed to "treat people disgracefully".
Today, McGrath claimed a letter he received from the European Central Bank (ECB) debunked the government's stance that the ECB has instructed banks, such as PTSB, to offload its non-performing loan books.
A letter of reply from the ECB to McGrath, seen by reporters today, states that the ECB "has not expressed a preference for some non-performing loan reduction tools" to be used rather than others.
No single method was recommended 
It adds that no "single strategic" option should be used to deal with mortgage-holders, but rather a suite of options including debt write-down, forbearance and other legal options.
McGrath said the letter shows that banks were looking to outsource the issue, rather than working through their loan book, as the ECB has requested.
A spokesperson for PTSB told TheJournal.ie that the letter from the ECB confirms the position as the bank has has always understood it.
"We have previously detailed various measures we have taken to reduce the number of non-performing loans on the bank's balance sheet and we have identified loan sales as one of those measures but not the only one.
"We have stated this clearly on a number of occasions. Also we have always been clear that the ECB requirement is to reduce NPLs. We have never suggested that they have insisted on any particular approach to achieve that," he added.