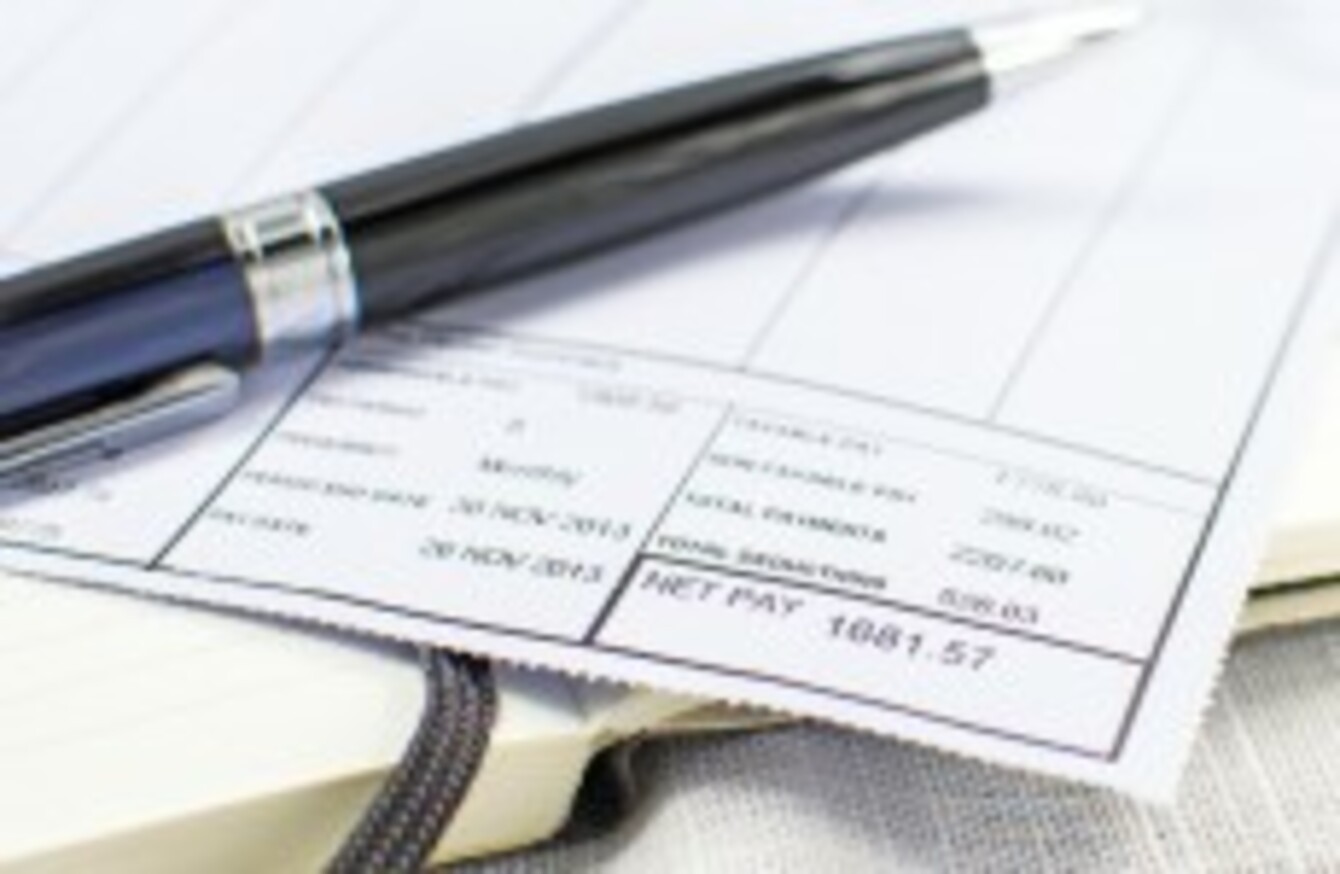 Image: Shutterstock
Image: Shutterstock
CONSTRUCTION WORKERS' WAGES grew by 10.2 per cent in the year to the end of April to come in at €704.41 every week.
The building industry enjoyed the biggest annual gains, while the largest loss was suffered by education professionals, who saw their pay drop by 2.7 per cent to €792.03.
Other sectors that saw gains included the accommodation and food services sector, which remains the lowest paid rung on the earnings ladder despite a 5.5 per cent gain to €308.87 every week.
Industrial workers' pay climbed by 4.3 per cent.
Financial, insurance and real estate workers saw a gain of 2.5 per cent. This was also the best paid sector, with average weekly earnings of just over €1070.
Private sector wages climbed by 0.7 per cent to €628.01, and while public service pay contracted by 1.8 per cent, it remained considerably higher on average across sectors at €899.57 every week.
Wage stagnancy
The overall picture painted by the latest figures released by the CSO is one of stagnating wages.
The average Irish wage dropped by 0.4 per cent during the first quarter of the year to come in at €689.88.
Since the first quarter of 2010, wages have only grown by €3.86 every week. They had climbed as high as €696.67 per week during the first three months of 2012, but have not hit those heights again since.
Hourly earnings around the country now come in at €22.08, compared to €22.20 in the first three months of last year.
In the three year period since 2010, Education is again the biggest loser.
Those working in the sector have seen their pay packets deflate by 6.3 per cent over the last four years.
By contrast, the sector that is most wealthy compared to 2010 is information and communication, where earnings are up by 13.6 per cent.