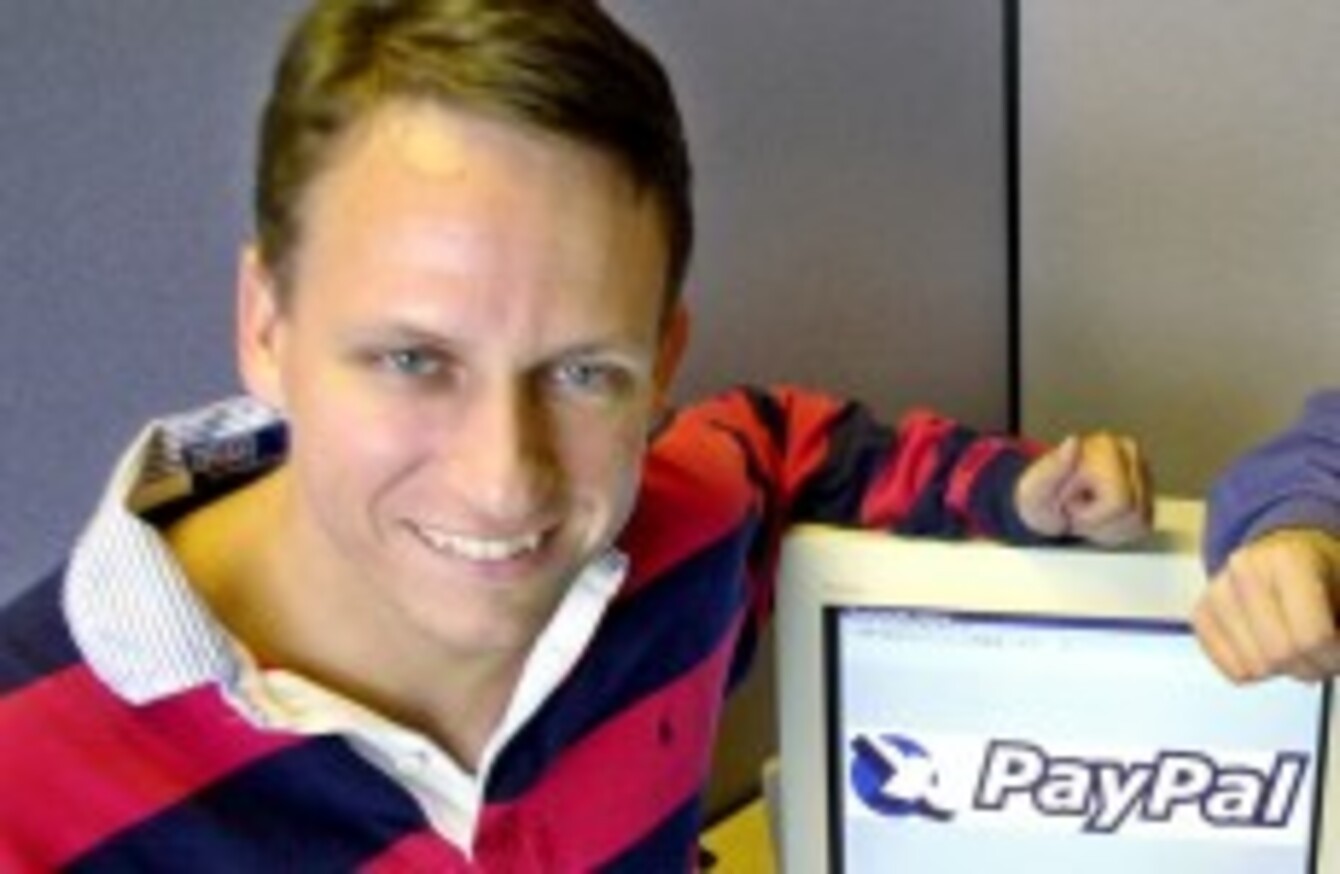 Image: (AP Photo/Paul Sakuma, File)
Image: (AP Photo/Paul Sakuma, File)
THE LIBERTARIAN BILLIONAIRE and founder of PayPal, Peter Thiel, has offered 24 overachievers $100,000 to drop out of college for two years and "pursue innovative scientific and technical projects, learn entrepreneurship and begin to build the technology companies of tomorrow".
The entrepreneur believes that there's a "great bubble" in higher education, and wants to encourage students to find alternative paths – he also wants to publicise the notion that education is overrated.
Thiel, who was an early investor in Facebook and earlier this year backed the Irish Collison brothers, has already chosen the lucky 24 "Thiel Fellows".
Their mission: "to advance the frontiers of knowledge, shake up staid industries, and change the world." The reward: a bursary of $100,000.
The talented twenty-four include (best look away now if you're currently suffering any self-esteem issues):
Laura Deming – started working in a biogerontology lab when she was 12, matriculated at MIT when she was 14, and now at 17 plans on disrupting the current research paradigm in anti-ageing.
Alexander Kiselev – a 19-year-old immigrant from Moscow who wants to make experimentation cheaper.
Darren Zhu – has conducted research in a wide range of cutting-edge areas, from, er, "molecular spintronics fabrication to therapeutic drug design".
Dale Stephens – at 19, he leads UnCollege, a social movement that applies the methods of unschooling—the self-directed brand of homeschooling with which he was raised—to the realm of higher education.
Andrew Hsu – started doing research in a pathology lab when he was 10. By the time he was 12, he had matriculated at the University of Washington. Soon after, he graduated with honours degrees in neurobiology, biochemistry, and chemistry. He was a 19-year-old 4th-year neuroscience Ph.D. candidate at Stanford University when he left early this year to pursue his start-up, Airy Labs.
Tom Currier – developed a deep obsession for entrepreneurship, cost reductions, and renewable energy after starting his first business at nine.
Eden Full – is the 19-year-old Canadian founder of Roseicollis Technologies, a solar energy start-up that deploys her patent-pending inventions in established and emerging markets. Currently electrifying two villages of 1000 citizens in Kenya, Eden's SunSaluter is a solar panel rotating system that tracks the sun to optimize energy collection by up to 40 percent for only $10. She began developing her social enterprise when she was 15.
Sujay Tyle – is one of the youngest students at Harvard and is passionate about hacking cellulose to create cheap biofuels. He first worked in a lab when he was 11, and won the grand prize at the 2009 International Sustainable World Energy Olympiad in Houston.
James Proud – the Briton taught himself programming at the age of 9. In his teens, he built products for companies such as Coca-Cola and Universal Music, while juggling his studies during the day. Upon graduating from school, James decided not to enroll in university and instead founded GigLocator.com, a start-up that aims to help music lovers discover more live shows.
Gary Kurek – seeing his grandmother weakened by cancer led Gary to invent a walker-wheelchair hybrid that can provide power to assist its user according to how strong she feels at any moment. The Canadian is currently 19.
David (Jiageng) Luan – came to American from China when he was 6. In third grade, he began taking college courses at Worcester State in Massachusetts and received a certificate in computer science by the time he was 12. As student at Andover and Yale, he has been involved in robotics research for five years and now wants to build home robots.
What do you think of the plan? Is Peter Thiel right to emphasise entrepreneurhsip over academic qualifications – is a college education really overrated?

Poll Results:
Yes, academia's overrated (211)
No, university's not just about creating entrepreneurs (160)
#Open journalism No news is bad news Support The Journal

Your contributions will help us continue to deliver the stories that are important to you

Support us now