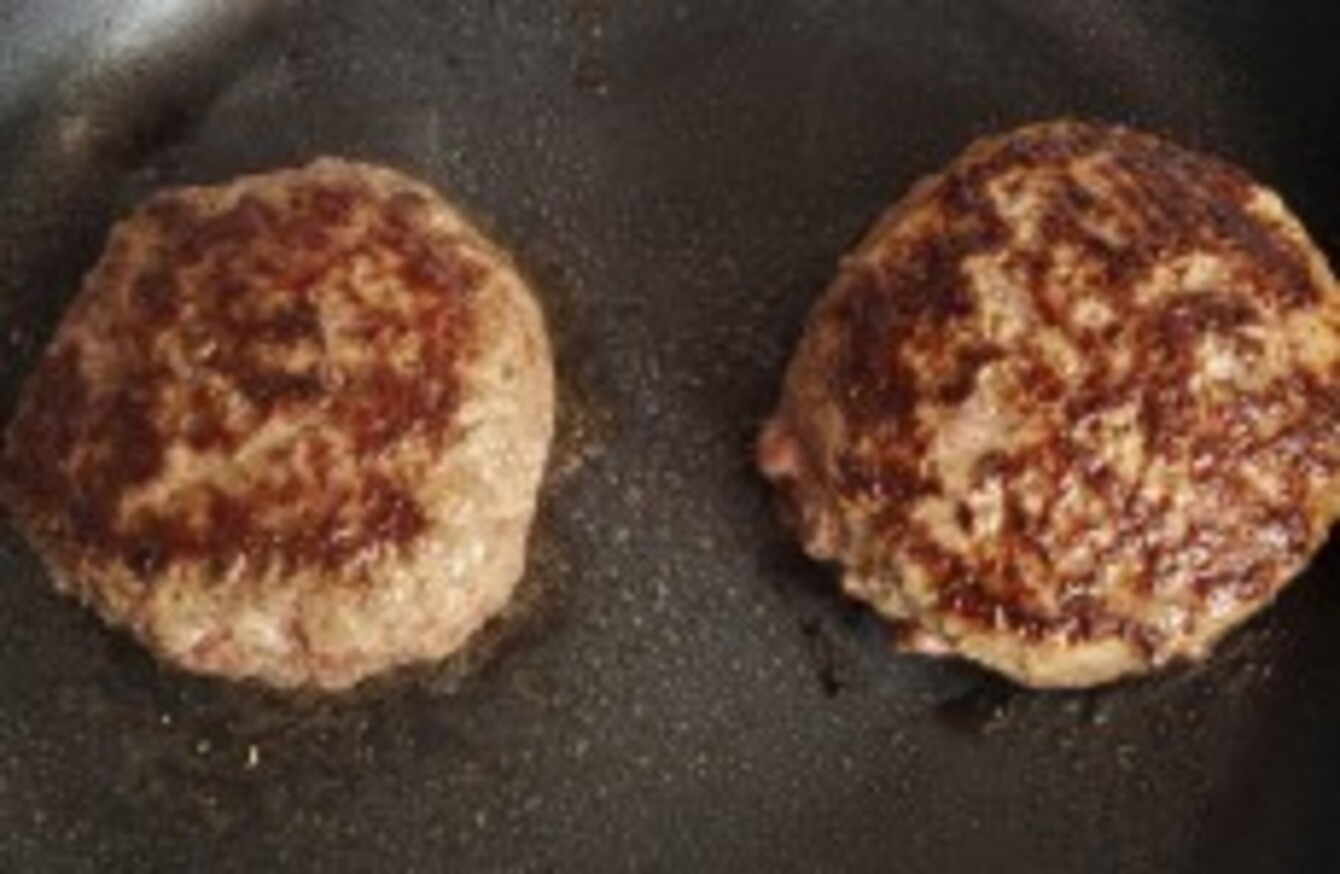 Image: AP Photo/Jim Cole
Image: AP Photo/Jim Cole
CONSUMERS ARE BEING warned about the dangers of buying meat from unauthorised sources after a consignment of beef was stolen from a wholesaler in Dublin.
The Food Safety Authority of Ireland (FSAI) said today that it has been informed of a reported theft of a consignment of beef meat from a Dublin-based meat wholesaler at the end of last week.
Between 41 to 43 boxes (roughly 20-24 kilos per box) of beef containing prime cuts, rolled rib of beef  and knuckle were taken in the theft, meaning around 1 tonne of meat was stolen.
The FSAI said that any break in the cold chain between the time the meat was stolen and when it may be sold could result in a serious health risk to consumers, particularly given the recent hot weather.
Professor Alan Reilly, Chief Executive of the FSAI, explained that it was an unusual incident that could pose serious risks to consumers:
There is no way of knowing whether meats purchased from unregistered sources adhere to food safety requirements around storage and handling. Proper storage and handling of beef at all times is a critical element in food safety management.  As such, we are urging food businesses and consumers alike to be vigilant against purchasing meats from unregistered sources at any time.
"If somebody is selling stolen meat they are doing so outside all of the official food controls," explained Reilly.
He said the meat might be kept in an unhygienic fashion in the back of a van or stored in a corner and above all will be outside the official food control regulations structure. The meat might not be stored at chilled temperature and instead may be kept at an ambient temperature where bugs could grow and increase the risk to consumers.
Reilly said this would increase the chance of the meat going rotten and bugs like salmonella or e.coli, if they are present on the meat, can increase in numbers if not stored properly.
If any consumers or anybody in the industry are offered a really cheap bargain and if the offer sounds too good to be true, it is more than likely the case it will be too good to be true.
Food businesses have a legal obligation only to purchase meat from approved sources having checked all appropriate documentation.
The FSAI also warns consumers not to purchase any meat sold from unregistered outlets or unregistered door-to-door sales.
The FSAI is asking businesses and consumers who notice any suspicious sales of meat to contact the Authority on 1890 336677.