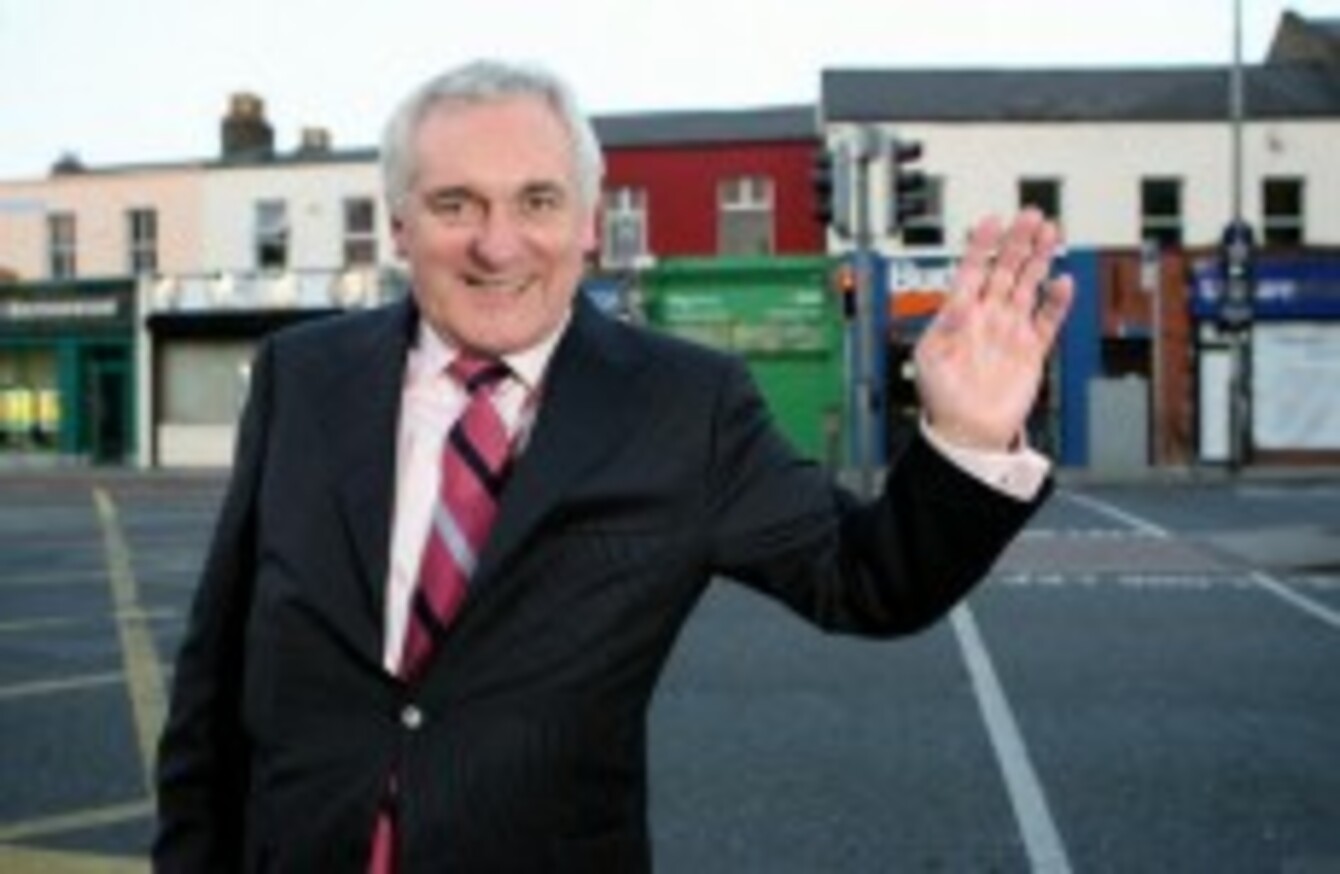 Former Taoiseach Bertie Ahern.
Image: Julien Behal/PA Wire/Press Association Images
Former Taoiseach Bertie Ahern.
Image: Julien Behal/PA Wire/Press Association Images
DEPARTMENT OF FINANCE officials repeatedly warned Bertie Ahern's government about the dangers of its budgetary policy during the boom years – but were ignored, the Wright report published yesterday has revealed.
The damning independent review of the department, between the years 1999 and 2008, showed the government introduced tax and spending packages that were €6 billion more generous those recommended by finance officials. The greatest expenditure occurred during 2001 and in 2007 during general election campaigns.
The Wright report, commissioned by outgoing finance minister Brian Lenihan in September last year, also showed that advice by the Department was routinely ignored – something which had led to the current economic crisis. "Had departmental and ministerial advice to cabinet at the start of the budgetary cycle been accepted and sustained, Ireland would have been better positioned to deal with the current economic challenges," it stated.
It found that the department had issued warnings over the overheating of the construction sector but that these were also unheeded. "The department's assessments of the risks from the Irish housing bubble were at least as strong as any public analysis over the period," it said – however the cabinet did not strategise a response to the situation.
The department was criticised for not changing the tone of its warnings after they were repeatedly ignored by the cabinet.
According to the report, there were three main areas in which fiscal policy failed:
The intense pressures placed on the country by unexpected, sharp economic growth
The programmes for government and the partnership deal agreed during the period had "completely overwhelmed" the government's budget process
The department had not altered the tone and urgency of its warnings despite "years of fiscal complacency"
The report was written by former Canadian secretary general of finance Rob Wright, former director general of the Dutch ministry for social affairs and employment Hans Borstlap, and former secretary general of the Dept of Agriculture and Food John Malone. Economist Dr Pat McArdle assisted the panel.