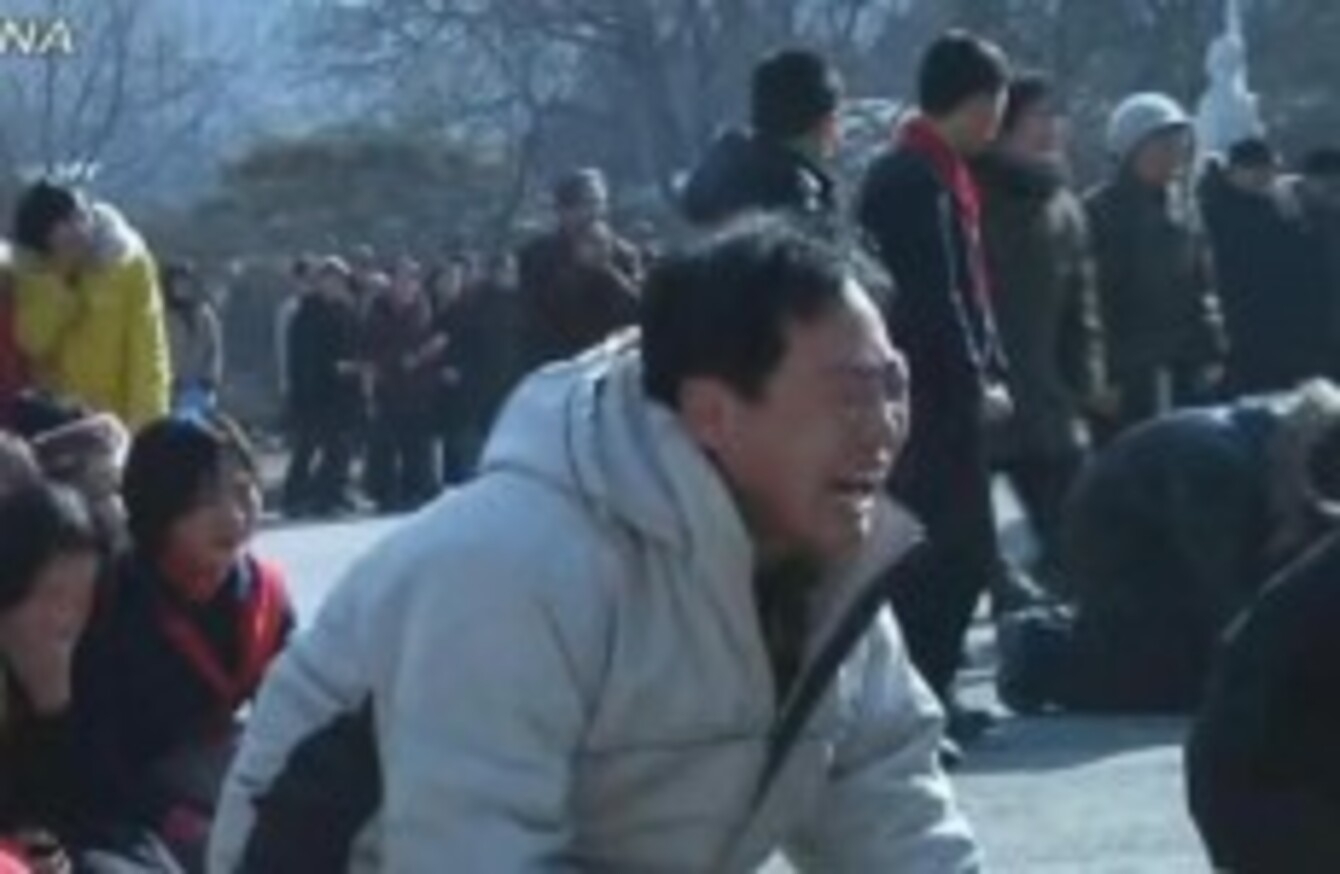 Image: Screengrab via YouTube.
Image: Screengrab via YouTube.
FOOTAGE OF NORTH Koreans mourning the loss of their supreme leader Kim Jong Il has emerged from the secretive state this morning.
Having led the North for the past 17-years it is reported that Kim died after he had a heart attack on a train on Saturday morning.
The Korean Central News Agency footage shows mourners in Pyongyang at shrines and statues of their leader weeping hysterically over the death of the 69-year-old. Men and women are shown kneeling on the floor, pounding it vigorously.
Some people are interviewed expressing their sorrow while throwing their full support behind his successor, son Kim Jong Un of whom little is known.
Here is the extraordinary footage:

YouTube: rkcrkprk99/Hat tip: Jonathan Haynes