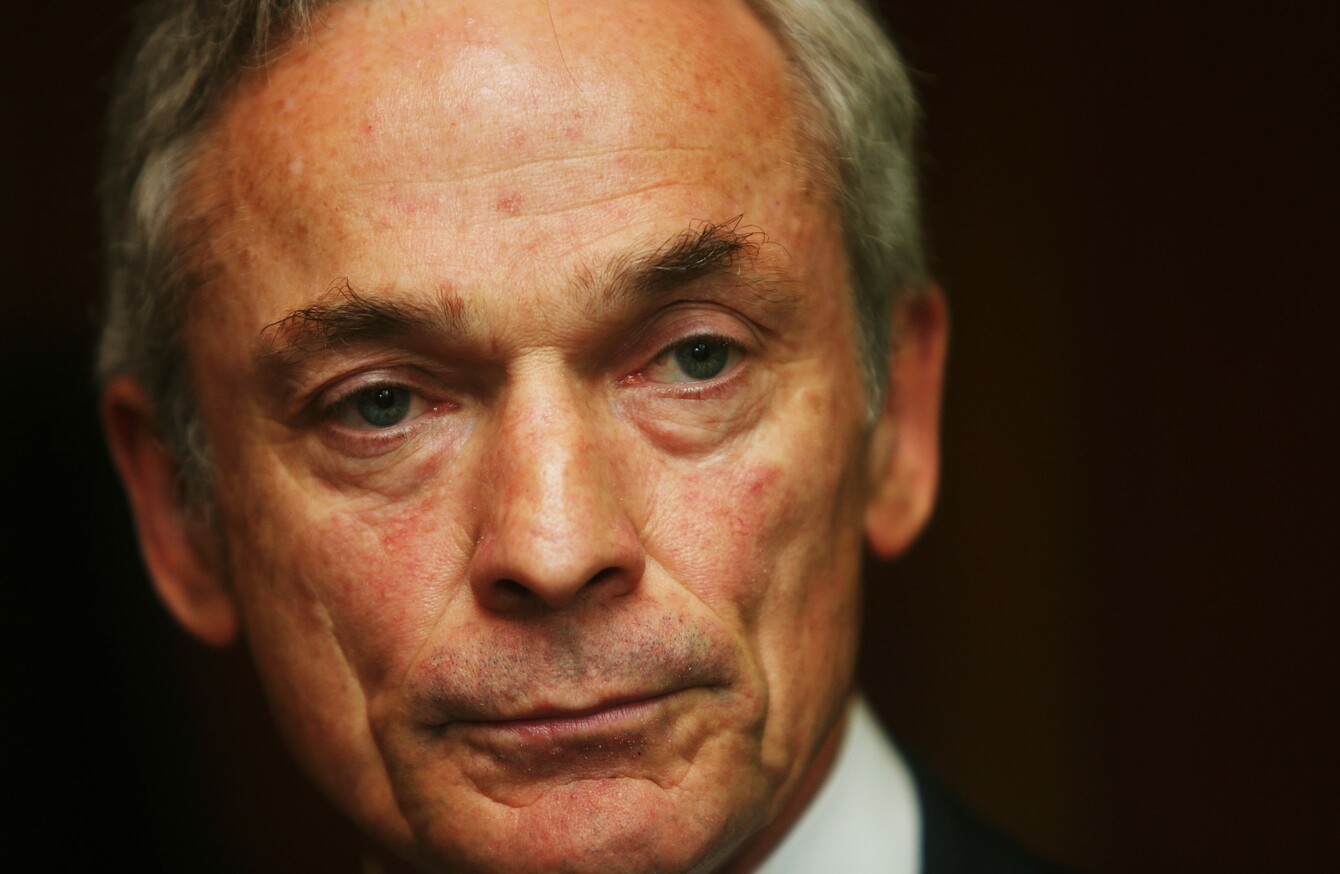 Image: Brian Lawless
Image: Brian Lawless
FINE GAEL'S RICHARD Bruton has said that if water charges are scrapped, people who already paid their bills should get their money back.
It's been 61 days since the general election – and the main item that has been holding up the show is Irish Water.
Last night, there seemed to be some movement in talks between Fine Gael and Fianna Fáil in relation to water charges.
In a late development, it looked like a possible deal had been agreed – although as yet it has not been signed off.
The mooted agreement will likely see a suspension of water charges while a commission of experts examines issues like alternative charging systems.
Once the water commission's report is drafted and sent to an Oireachtas committee, findings will be debated and voted upon by the entire Dáil. It's not believed Irish Water as an entity will be referred to the commission.
While it has not been confirmed how long charges will be suspended for, it is believed it could be between nine to 18 months.
However, Fine Gael sources are saying a period of just nine months is being mooted.
Bruton, the acting jobs minister, told RTÉ's Morning Ireland "those who have done their civic duty and paid their charges must be treated properly".
He said those who have not paid their charges will be fully pursued when a new charging system comes into place.
Bills pursued 
"Those who were in default will have their bills pursued," Bruton said.
He said that in the event the Dáil votes down water charges, people who paid their bills should get their money back.
That is the only fair principle to apply.
Bruton said "we will defend to the hilt those who have paid their charges – it is a fundamental principle that those who do their civic duty in that way should be treated equally". 
He added that as the law stands no property can change hands until water charges are cleared.
Bruton also addressed the issue of the Irish Water staff, saying: "clearly this is an issue that will have to be dealt with, the future of the staff is crucial".
The deal 
On the same programme, Fianna Fáil's Billy Kelleher agreed, that in the event of water charges being scrapped, his view is that people who have paid should get their money back. However, he said it really should be left to the commission and the Oireachtas committee to decide on the issue.
The deal has not been finally agreed and will be put before the meetings of both parliamentary parties today.
The current proposal that's emerging falls far short of the five-year suspension of charges that Fianna Fáil said it wanted.
But the deal will also be a difficult pill for Fine Gael to swallow, as the leadership will have to sell the temporary suspension of charges to members.
If a deal between the two Civil War parties is agreed, the attention will move back to the independents.
#Open journalism No news is bad news Support The Journal

Your contributions will help us continue to deliver the stories that are important to you

Support us now
Fine Gael will need another six seats from non-party deputies to form a minority government.
Bruton said it was "unlikely" a minority government would be formed this week.
Both parties were both due to have their parliamentary party meetings at 4pm today to discuss the proposal with their members.
One Fine Gael TD said no one wants an election and said Fianna Fáil are now running scared.
Dáil debate 
The Dáil will hear statements on Irish Water today after pressure from Sinn Féin, the AAA-PBP and independents this week for a debate to take place.
Speaking at the plinth of Leinster House last night, Sinn Féin leader Gerry Adams insisted there was little point in just debating the issue and called for a motion to be put before the chamber on the abolishment of charges.
The majority of TDs in the Dáil were elected on a mandate to abolish charges, Adams said. Referring to the commission, he added:
What I expect has happened is due to public pressure, people are annoyed at what is going on, these two parties have contrived to push this up the road.
He said he wanted the issue to be voted on in the Dáil, adding:
"If we lose the vote, fair enough."