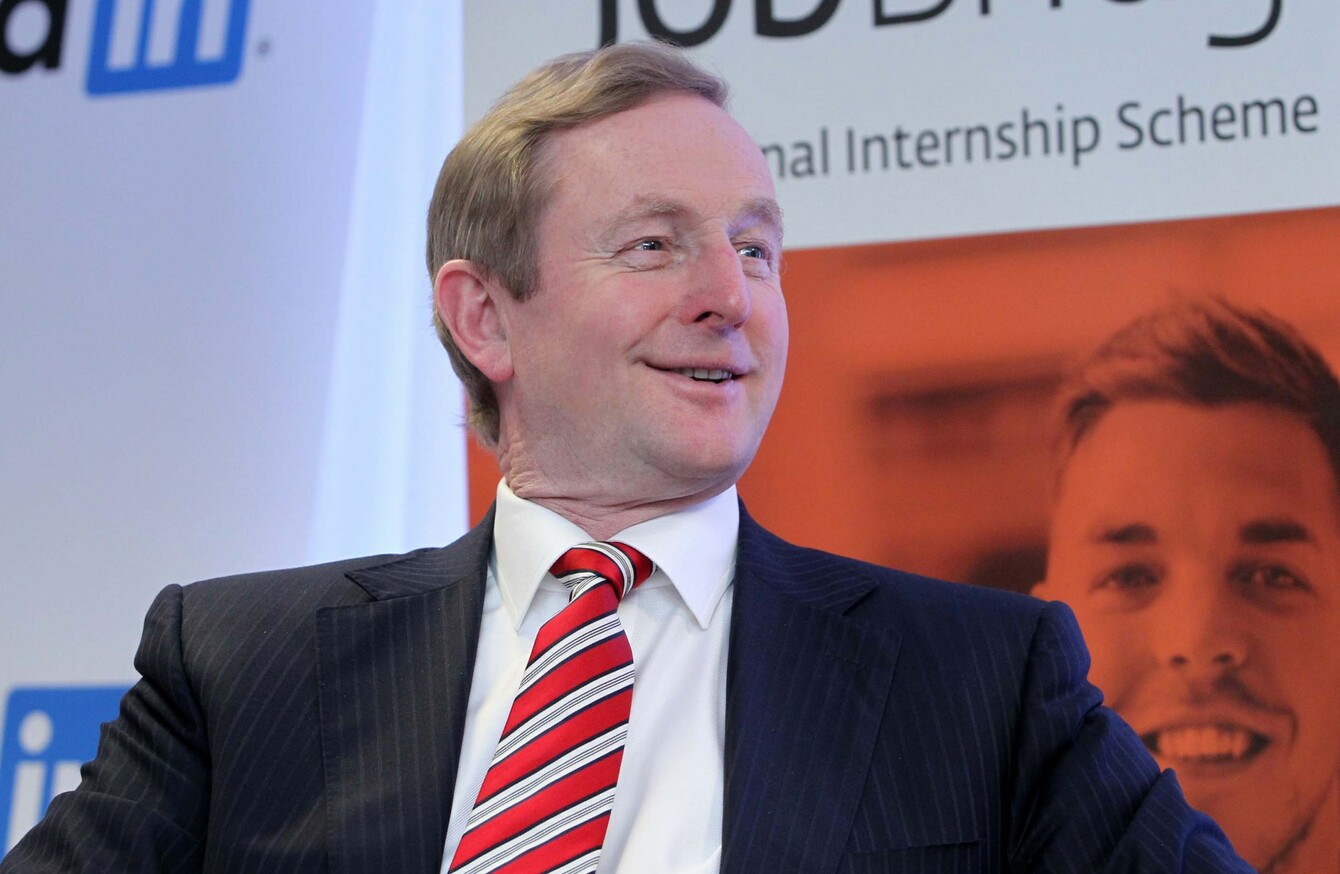 File photo.
Image: Sam Boal
File photo.
Image: Sam Boal
POLITICAL OPPONENTS OF Taoiseach Enda Kenny have hit out against comments he made regarding the payment of water charges.
Speaking on RTÉ's Saturday with Claire Byrne this afternoon, TD Ruth Coppinger of AAAPBP challenged Fine Gael to "dare" to bring the issue of water charges up in the Dáil and that forcing people to pay through legal means would be "bullying people into submission".
Also speaking on the programme, Fianna Fáil TD Willie O'Dea said that comments Kenny had made regarding the payment of water charges had little credibility and that he disagreed "profoundly" with Taoiseach's views.
Both TDs were responding to comments made by Enda Kenny in an interview with The Irish Independent.
In the interview, Kenny came on strong on water charges – the political fireball that blighted the Fine Gael-Labour coalition's term in government and was a major sticking point in the government formation talks.
The future of water charges will be decided by an Oireachtas committee, due to report back at the earliest in nine months – with the charges being suspended in the interim from July.
However, far from letting the issue slide, Kenny's comments have once again put it front and centre of the political debate, after controversy this week over a recent EU Commission ruling which may see Ireland forced to pay charges.
"You are going to have to pay," Kenny told the Irish Independent.
You don't have flexibility where you've had a regime for payment for water.
The Taoiseach was referring to a recent answer by the EU Commission to a question by Sinn Féin MEP Lynn Boylan.
The EU Commission said that if water charges are established practice in Ireland then we are not exempt under law from paying them.
A more detailed description was sought by TheJournal.ie on Thursday and supplied by the Commission.
However, the nature of the reply and what it exactly means for water charges is still hotly contested by opposition politicians.
"Bullying"
It is no surprise then that opposition TDs have lined up to criticise Kenny's comments.
Ruth Coppinger said the issue was the one cause that people had rejected and demonstrated against en masse and that that was why it was such an problem for government.
"The reason this issue has caused such consternation… in the formation of the government is because it was the one issue that people took to the streets for in a mass movement and engaged in a mass boycott," she said.
Less people are paying now than ever before… and I don't think they would dare to bring legislation through the Dáil in the next year or so. I think they do want to park this issue
#Open journalism No news is bad news Support The Journal

Your contributions will help us continue to deliver the stories that are important to you

Support us now
She said that the setting up of the commission in the Dáil to investigate water charges was just to "park the issue".
Meanwhile, they then come bullying the populace into submission.
Coppinger also took aim at Fianna Fáil, accusing the party of changing its position on water charges
"This will come back to haunt them it could be the rock upon which they perish," she said.
Willie O'Dea also questioned the Taoiseach's interpretation of the EU Commission's answer, as well as the credibility of Kenny's comments.
He stated that other comments Kenny had made throughout the interview – about leading Fine Gael as far as the next general election before handing the party over to a successor – were "equally as credible" as what he was saying about charges – implying that neither argument was credible.
He also said that the charging scheme for water that is in place had never been accepted and that he would be "confident" that were legal action to be taken against Ireland by Europe over the payment of charges that the country would be able to defend itself.
"It's regressive, it's unfair, it's unjust – it has never been accepted," he said.