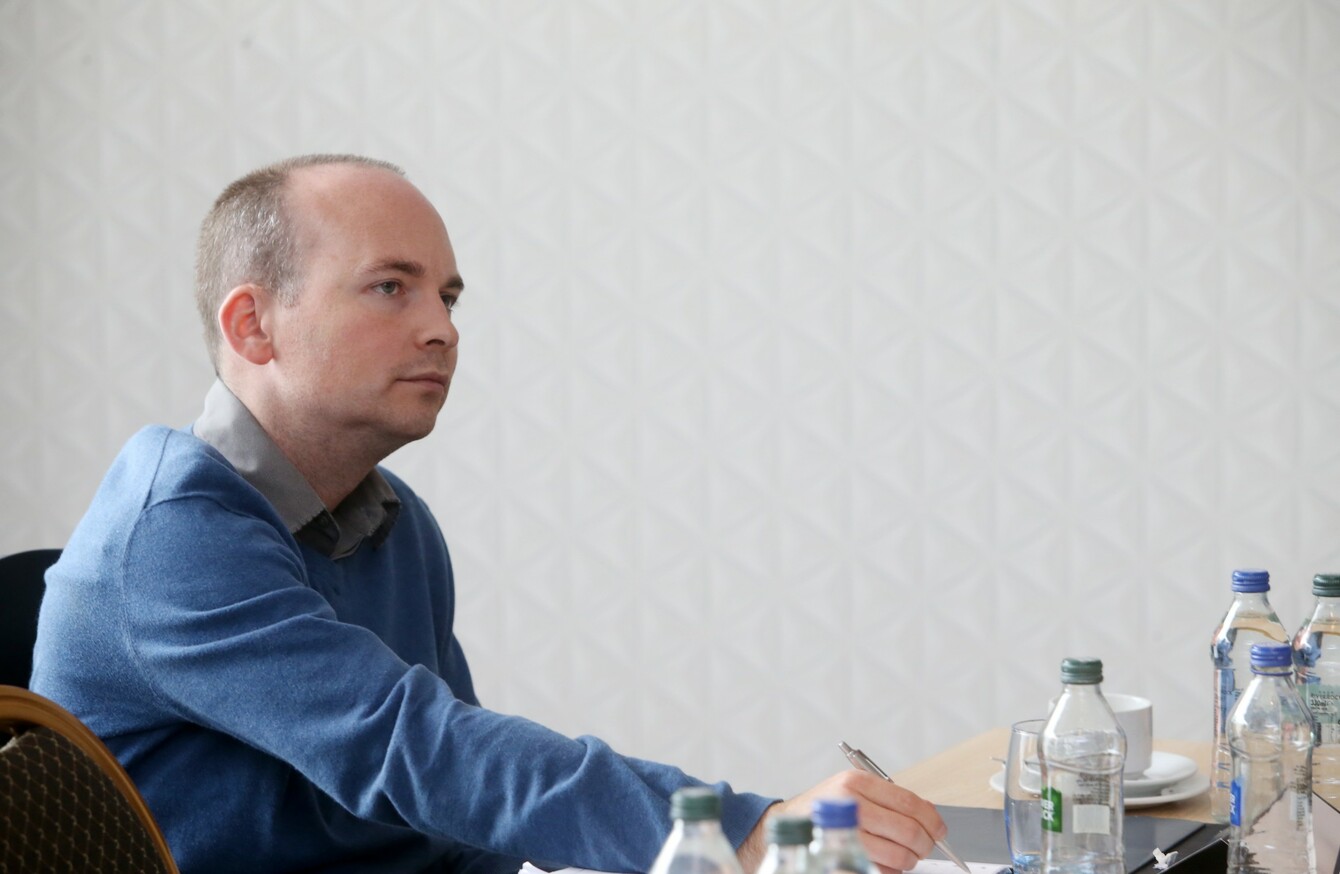 Image: Sam Boal
Image: Sam Boal
TD PAUL MURPHY has said that he's not surprised that a report suggests water charges will be imposed in Ireland, but that it was up to the Dáil not the committee, to make the final decision.
This is in reaction to RTÉ reports that say an expert commission on water may recommend that a "modest" water charge be implemented here.
The report leaked to RTÉ suggests that sources from the commission say a water charge of some description may need to be put in place in order for Ireland to satisfy its legal obligations to the EU.
Paul Murphy, who will be the representative of the Anti-Austerity Alliance/People Before Profit on the Dáil committee to consider water charges, has responded to the reports saying that the decision didn't depend on the commission, but on the commitment of Fianna Fáil to their election promises:
"Whatever the Expert Water Commission says will not change the reality of this political debate. A majority of TDs elected to the Dáil were elected on a platform which included opposition to water charges and Irish Water. This is because of the mass movement of protest and boycott, which saw 73% boycott the latest bill.
Fianna Fáil will hold the balance of power between anti-water charges and pro-water charges forces on the Dáil committee and in the Dáil itself.
"What happens with water charges in this Dáil term will be decided by whether they stick to their election promises and the recent definitive anti-water charges position they put in their submission to the commission."
Water commission
The water commission was established after Fianna Fáil and Fine Gael came to an arrangement to temporarily suspend the controversial charges which had led to a widespread protest movement.
Just one week after the establishment of the commission in July, its chairman Joe O'Toole was forced to resign after giving an interview to the Irish Examiner in which he said he thought people should pay their water charges.
Paul Murphy also called the findings of the commission as "the least surprising news of the year".
"This is the Commission which was described as a 'political exercise; to find a method of having 'enough sugar' on water charges for people to accept them by its former Chair, Joe O'Toole.
"Close to €300,000 of public money has been spent on this 'political exercise', designed to pile on pressure on TDs to break their election promises to oppose water charges."